Bountiful Irrigation Installation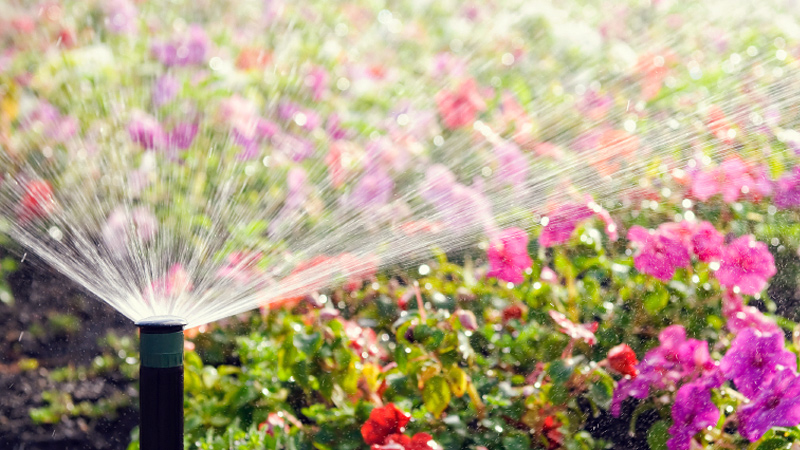 Bountiful irrigation installation is another area of specialty for Richter Landscape. When homeowners are looking into transforming their property, whether it be the front or the back yard, concerns and questions can come in to play. The largest of these concerns is the watering, or everyday maintenance of the new landscape. Every homeowner would love to have a landscape that is designed and developed from their ideas and wants and the first part of this process is deciding on how you will continue to keep you landscape watered and healthy. When looking to this transformation you have a couple choices in watering. You can choose to go the old fashion route and water by hand on a regular basis. This can be very time consuming. With this approach it is very imperative that you do not miss too many watering season. If you happen to do so your wonderful new landscape many not look it's best for long. You can install a sprinkler system with in many cases is not only expensive, but requires a lot of up keep. In many cases sprinkler systems have issues with broken lines. If this does become an issue in your landscape, depending on what plant types we have decided on for your landscape, this could be a very expensive repair to the overall picture. Particular plants do not recover well from be submerged in an abundance of water. You can also choose an irrigation system. An irrigation system is the Greenest way for you and your family to enjoying your wonderful surroundings. Choosing a Bountiful irrigation installation company, will give you piece of mind to know you are adding a new beautiful landscape to this earth, but are also taking the greenest approach for our earth.
To Go Green on Your New Landscape Project Contact Us for Your Bountiful Irrigation Installation
Richter Landscaping has been helping homeowners in your area go green with their bountiful irrigation installation for decades. As a homeowner you have so many options in front of you when looking and transforming your yard into a landscape. These options can be overwhelming at times, but with the professionals at Richter landscape on your side we will take the pain out of the transformation by taking it step by step with you and your family. To get the best outcome on your project, it is always best to start at the beginning, which would be the ongoing maintenance of your beautiful landscape. In the last decade we have noticed many more homeowner using irrigation systems as a green approach to taking care of the landscape they have created. This is an easy change from the best outcome for all of us. For your estimate of go green with your project contact us today at (801) 292-6527.
Helpful Links
Related Articles