Bountiful Landscapers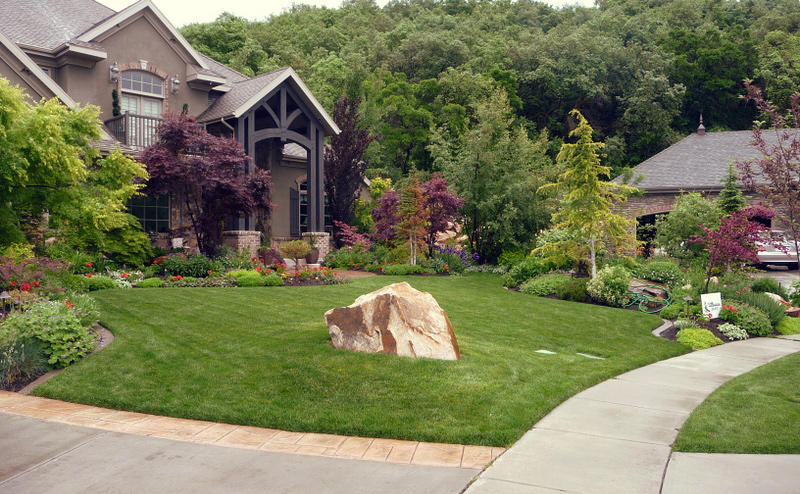 Richter Landscape has provided the people of Bountiful with unique custom landscapes for over 30 years. As Bountiful landscapers they are familiar with the custom landscapes in the area. They can help you and your families design a custom landscape that not only fits the needs of your family and property, but is custom to your home that you can cherish for all time. We have the experience to incorporate cement curbing, retaining walls, water features, and other unique features into your design plans. Richter Landscape takes pride in being one of the highly recommended bountiful landscapers. We genuinely care about every plan and project we have the opportunity to work on. For you as a home owner we can offer you piece of mind knowing that all of the thoughts, ideas and dreams you have for your landscape will be heard and acted upon to give you the ultimate landscape dream come true. We thoroughly enjoy watching the faces of our customers light up as they realize their dream landscape. We know you will be satisfied with the final outcome, so if you are in the market to change your yard into your landscape dream come true, will be there with you beginning to end.
Contact Your Bountiful Landscapers to Start Your Dream
Get started changing your current yard into a comfortable and custom landscape. Contact Richter Landscape and speak to knowledgeable bountiful landscapers. We will assist in starting to put your ideal landscaping ideas down on paper. We will have expert designer listen to your idea, needs, and wants. The experts will also have suggestion with their knowledge of the industry to help you complete a full plan for your dream landscape. Richter Landscape will ultimately transform your yard to a picture perfect dream come true landscape, where you and your family will enjoy fun, relaxation, and many family gatherings. We would love to speak to you further about your particular needs and wants. The contact information for our company is (801) 292-6527. We look forward to completing your dream.
Helpful Links
Related Articles