Bountiful Patio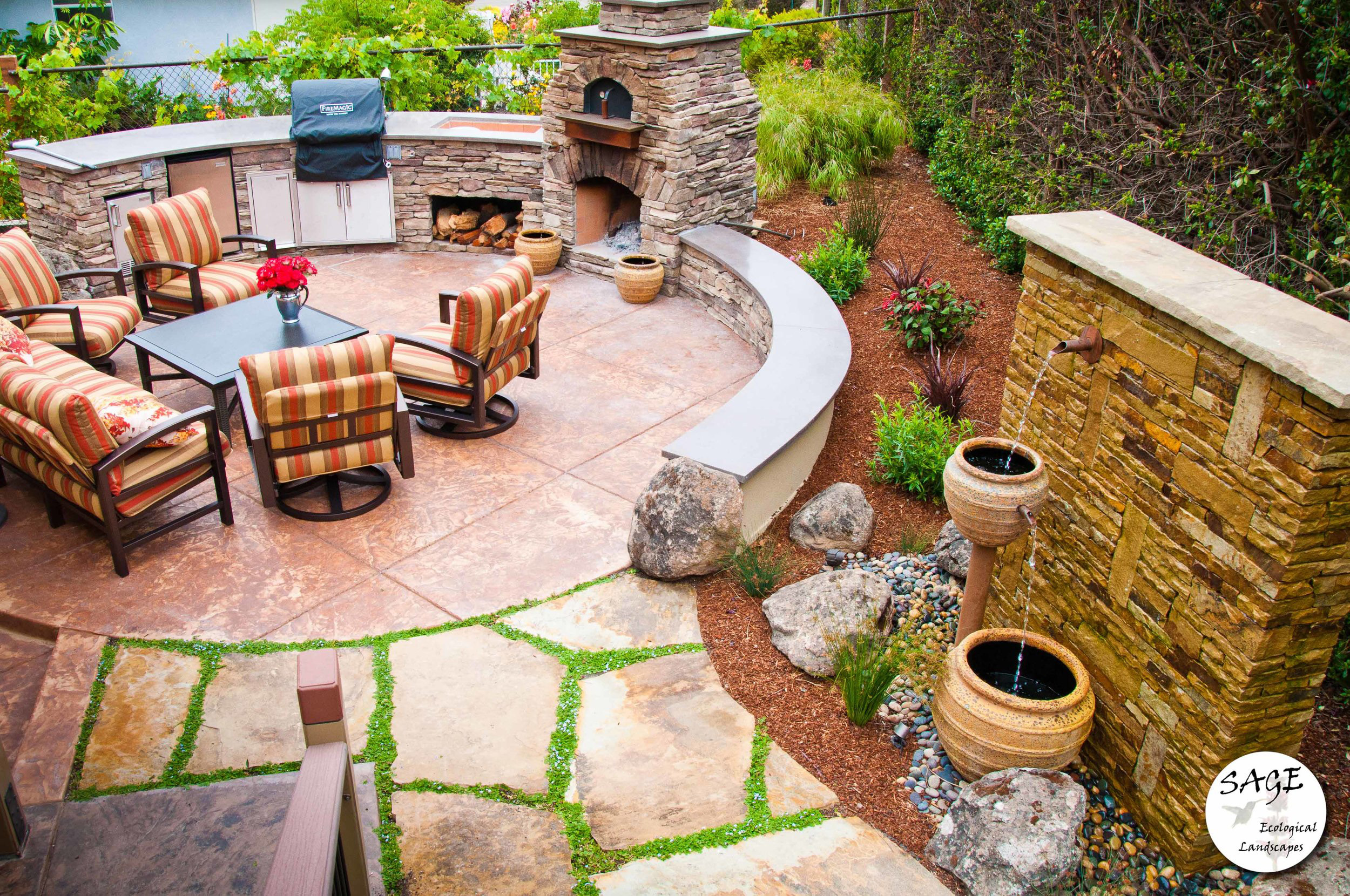 If you want to take the area outside of your house in Bountiful, Utah to the next level, consider embellishing it with a gorgeous, brand-new patio. Whether you are looking to transform a dull, gray concrete look into an eye-catching backyard design or build from scratch, we've got the tips on how to do it. The perfect patio should be both a beautiful addition to your home and a functional area, so planning ahead is key. With that said, here is what you should keep in mind if you want to revamp your Bountiful patio the right way.
Function Is Prime
The first thing you need to determine before you build a patio is its purpose. Depending on your lifestyle, you will have different expectations of your patio design. In order to meet them, think about how you will use the area. Are you looking for a place to unwind and shut the world out? Do you have a big family who enjoys barbecuing and having meals in the yard? Or are you a social butterfly who likes to entertain a lot? Your answer to these questions will stir your Bountiful patio design in the right direction.
Size Does Matter
Function and size go hand in hand. Whether your patio is going to be a gathering space or a getaway nook should give you an idea of how big it needs to be.
The standard size of a small patio is anywhere from 6×8 to 10×12 feet, and it can cozily host 3–4 people. It looks best with a small bistro table and a set of chairs to match, with enough walking room on all sides.
A medium patio can serve as an outdoor dining area for entertaining more people, typically 4–6. Its size is approximately 10–16 square feet, which gives more leeway for table options and sitting arrangements.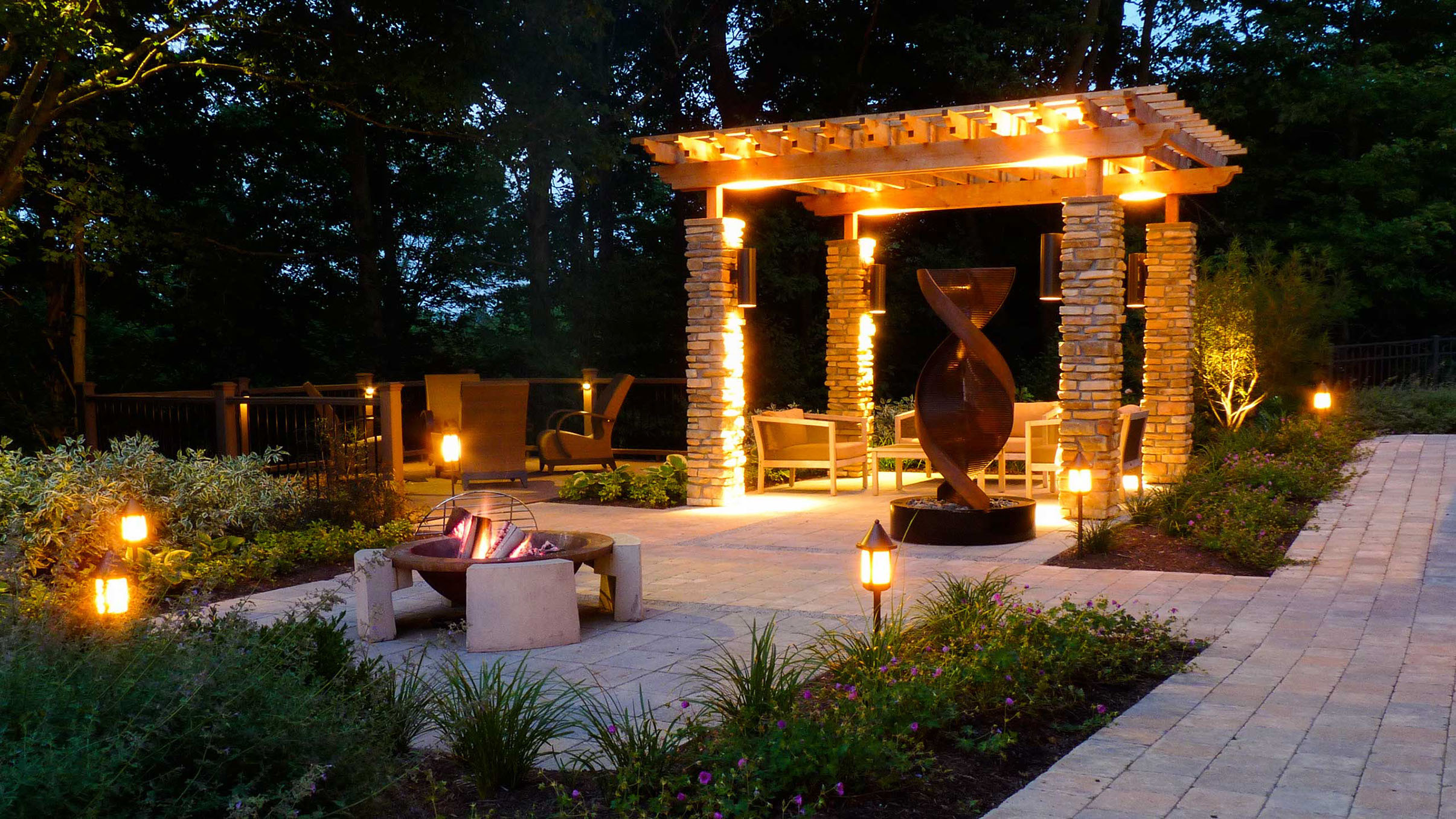 If you need a multipurpose area, a large patio of 16×16 feet in diameter or larger will work best for you. Here, you can install a grill, a fireplace, or a water feature. An area of this size is suitable for different occasions. So it's best to have movable instead of built-in furniture for more flexibility with seating arrangements.
Choose A Location
People usually use patios as outdoor dining areas. So they are frequently attached to the house and kept 15–30 steps away from the kitchen for convenience.
However, secluded backyard patios designed for relaxation are also common. They are intimate and cozy and tend to have umbrellas or canopies to keep them hidden from view.
Elegant Proportions
A huge patio doesn't complement a smaller house and vice versa. To keep your patio proportionate to your home, it should be as wide as the house and as long as its height.
That way, one will not overwhelm the other.
Further, you should decide whether to keep the patio symmetrical to the house or slightly askew. Alternatively, if you are not partial to geometric shapes, you could go for a curvy design, with irregular edges. It would add visual interest to your backyard and be pleasing to the eye even when observed from indoors.
Also, there should be plenty of green, unpaved spaces left in the yard for balance. In addition, there should be some covers or foliage to provide privacy.
Know Your Materials
The choice of materials should go in line with the style of the house. For instance, concrete patios don't look great next to a house with lots of wooden details. Instead, natural materials, like local stone, although somewhat pricey, would complement it better.
On the other hand, concrete pavers are more affordable but may appear drab and industrial on their own. They pair great with lots of plants and shrubbery around the patio, as the greenery breaks down the dullness of concrete.
Looking For A Bountiful Patio Designer?
We will not beat about the bush — a lot of thought goes into designing a patio. In our line of work, we often see homes with enormous yet unfulfilled yard potential. With that in mind, we broke down the essential factors you need to consider to get the perfect design for your Bountiful patio. For more information, do not hesitate to contact Richter Landscape Inc. We guarantee a professional patio installation anywhere in the Bountiful, Utah area.
Additional Patio Options and Helpful Information
Does Your Backyard Have the Space for a Patio?
Looking For an Affordable Patio Installation?
Take a Look at These Beautiful Patio Images
Related Articles