Bountiful Pond Ideas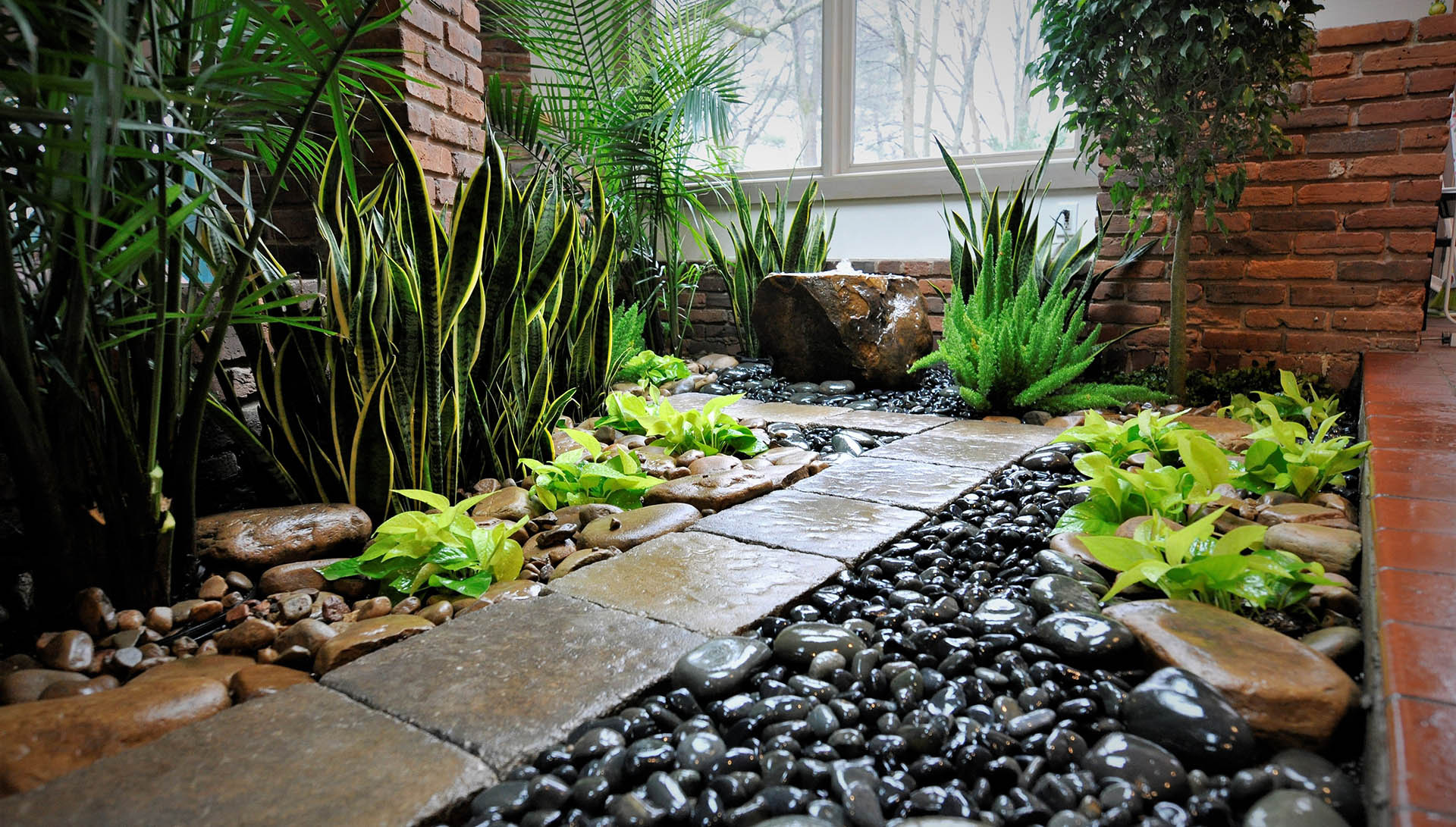 Is there anything more soothing than the gentle sound of water on a lovely day? With a mysterious power to relax people and calm them down, water is very desirable in your immediate surroundings. So if you're not lucky enough to have a house at a shore or riverbank, what can you do? We at Richter Landscape offer a plethora of Bountiful pond ideas for your backyard.
Wildlife Pond
Wildlife ponds look natural and they come in all shapes and sizes. You can choose to make it small and discrete if your backyard is on the smaller side. Of course, you can go all out and make it huge enough to attract a family of wild ducks.
When it comes to decorating your beautiful pond, the possibilities are endless. You can surround it with stones to get a kind of a rustic look. Sand and concrete are other, equally interesting alternatives. Still, the best solution is using pond plants. Creeping Jenny, blue Iris, Pickerel, and Taro are great options that will add visual interest and provide some shade for the pond.
Aside from looking gorgeous, wildlife ponds are good for the environment. They can provide a home for species that would otherwise have difficulty finding a place to live. Ponds with a lot of surrounding vegetation are likely to attract all sorts of other animals as well. Some will stop by to have a drink, and others may try to hunt there. So, if you're a nature lover, this option will probably be the most attractive one for you.
Koi Pond
Koi ponds are beautiful, gentle-looking ponds used for decoration as well as keeping koi fish. These beautiful creatures add a special pop of color to your pond. Watching them swim around can calm your nerves after a stressful day, or just help you relax.
Koi ponds are a great idea for tame, gentle, and orderly yards. They fit in well with Japanese-style gardens with a lot of greenery. If you choose a Koi pond, make sure you add a nice bench or a swing next to it. You'll definitely want to have a nice, comfy place to enjoy the view.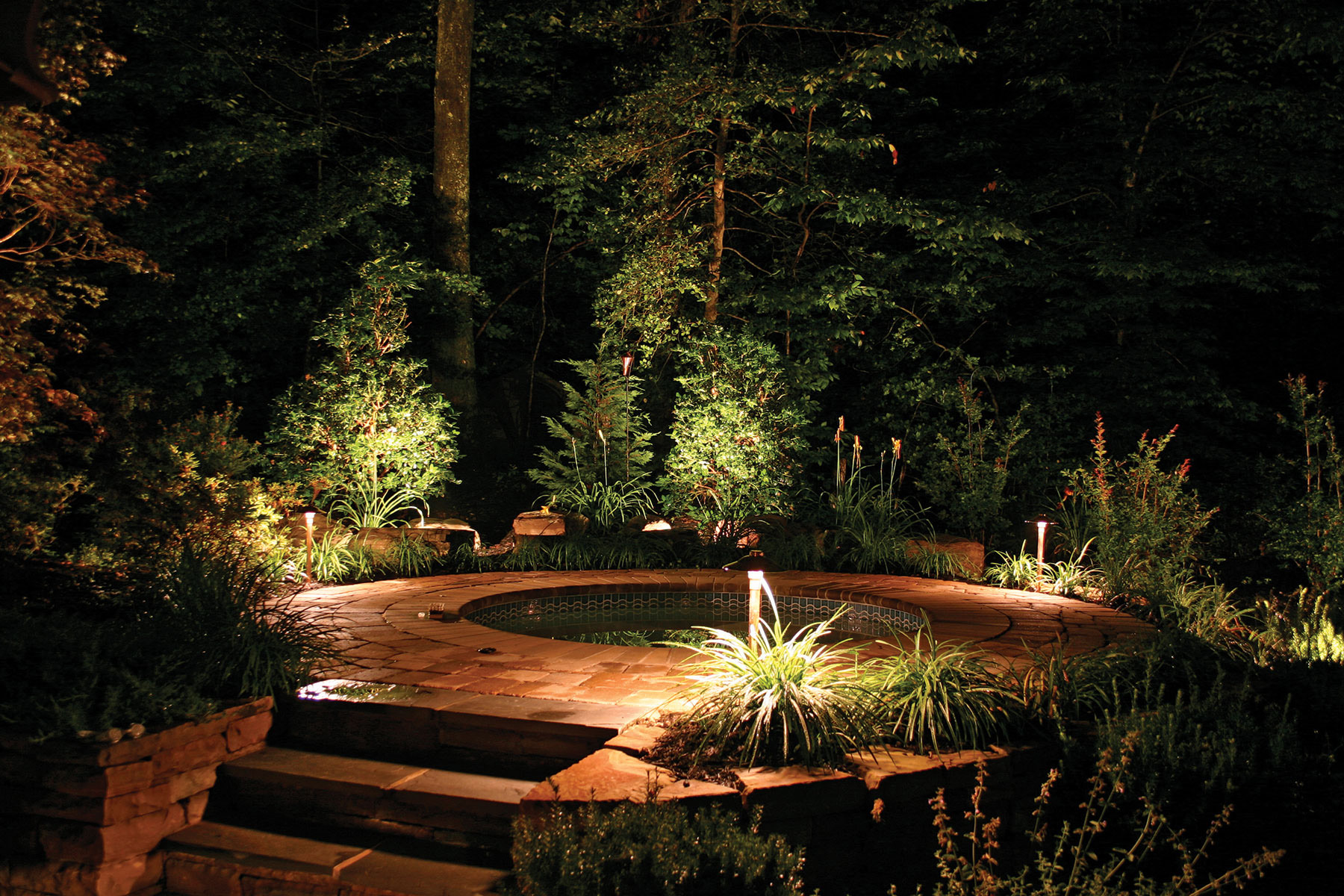 However, make sure you have enough time and energy to look after the fish properly. They require good quality water and appropriate plants. The plants are important because they help filter and oxygenize the water, as well as provide a place for females to lay their eggs.
Swimming Pond
For families with children, swimming ponds are a brilliant idea. In general, they are split into two parts: a shallower part for the vegetation, and a deeper one for swimming. The depth of 50 to 70 in should enable you to swim without touching the bottom.
The shallow part is there for various marsh plants that provide two important benefits. First, they add an interesting, wild vibe to your yard. Second, they work as natural filters, which means that you won't need to spend a lot on filter equipment.
Obviously, you need a large yard for a swimming pond, and it is not a small investment. However, they can look breathtaking, and swimming is a useful exercise. Also, a swimming pond is arguably nicer than a regular swimming pool. Don't you think it's more than worth it?
Final Thoughts
These are not the only Bountiful pond ideas available, so let your imagination go wild. You can pick and choose, and adapt any idea to your garden. Once you've made up your mind, don't hesitate to give us a call and we'll help you make your dreams come true!
Take advantage of These Topics Related to Ponds
The Benefits of Installing a Pond
Ideas to Add to My Existing Pond
Affordable Pond Installation and Free Quote
Related Articles