Bountiful Retaining Walls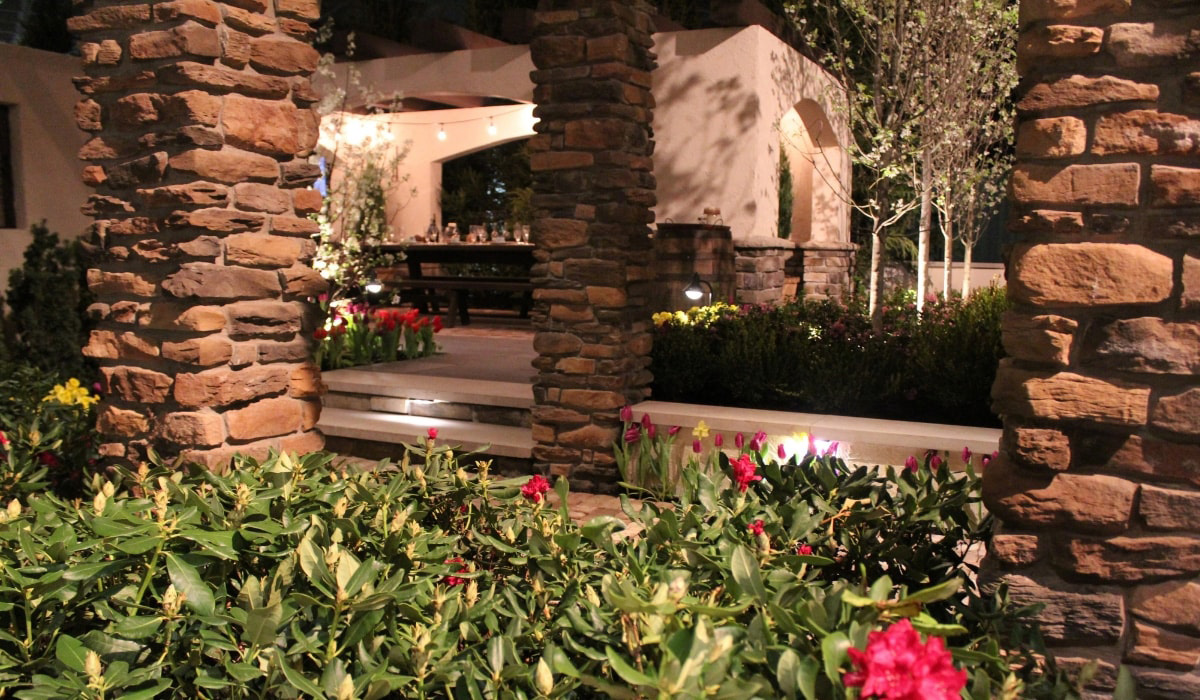 If you live in Bountiful, Utah, you're likely seeing more and more gorgeous retaining walls showing up all over your area. What you might not know is that these structures, in addition to looking impressive, serve a unique purpose. Additionally, when these Bountiful retaining walls are done right, they can increase both the visual appeal and value of your home.
Unfortunately, a lot of people don't realize how much their properties can benefit from retaining walls. If you're still on the fence about installing one, here's all you need to know about Bountiful retaining walls.
What Are Retaining Walls, And Why Do You Need One?
Retaining walls are, arguably, the best way of stabilizing slopes and creating new areas on a property. By curbing soil, these can prevent any steep slope from collapsing. Additionally, they can help you remove any disarray from the existing landscape and create visual harmony in your yard.
So, by setting a retaining wall up, you'll be able to utilize every square inch of your yard and ensure a slope doesn't collapse and hurt someone.
Still, simply deciding that you need Bountiful retaining walls doesn't mean you're home free. You'll also have to determine what type of wall will work best for your property and slope. So without further ado, let's take a deep dive into the most popular types of retaining walls and explain their purpose.

Anchored Retaining Walls
With this type of retaining wall, you have to drive anchors into the surface of the slope to provide more stability in the long run. Additionally, you can expand these anchors to the end of a cable to strengthen the soil (or rock) behind the slope.
These retaining walls can fit most projects, and they certainly come in handy when you need a thinner wall. Also, they allow you to create one even if you don't have a lot of space or soil to work with.
Cantilever Retaining Walls
Cantilever walls are made from either prestressed, precast, or reinforced concrete. Thus, these walls can withstand great amounts of pressure and offer a higher degree of security. You can create a cantilever retaining wall on-site or order it as a precast from a factory.
Gravity Retaining Walls
Gravity retaining walls often feature materials such as masonry units, stone, and concrete. They can reach up to ten feet of height and are economically efficient as well. Also, because they rely on their own weight to resist the lateral pressure from the earth, gravity retaining walls are typically quite massive.
Piled Retaining Walls
Piled retaining walls are built by installing a sequence of bored piles and excavating the excess soil afterward. They're convenient for both permanent and temporary additions and include many stiff elements to counter the force of the lateral pressure.
Because they produce almost no noise, these retaining walls can serve as a fantastic alternative to sheet ones. However, keep in mind that they likely won't be able to withstand the same amounts of pressure.
Sheet Pile Retaining Walls
You can create sheet pile walls from reusable and recyclable materials such as wood planks, steel, or aluminum. Thus, they offer an eco-friendly alternative for building retaining walls. They're quite lightweight overall and often come with a self-recovery "deadman" anchor.
The only downside to sheet pile retaining walls is that they might not work on all types of soil. For example, if the ground beneath them contains a lot of rocks, you might not be able to install them.
Call Us
Retaining walls are one of the few ways you can make your property more beautiful, safe, and useful — all at the same time. However, determining which one you need and how you can set it up is a huge task. What's more, you'll likely need professional help to install them.
Luckily for you, Richter Landscape has over 30 years of invaluable experience in building retaining walls. We guarantee our team won't leave your property until you're 100% happy with the results. So if you want to have the sturdiest, most beautiful Bountiful retaining walls, call us!
Helpful Landscaping Information to Help You Decide What Direction to Go in
Take a Look at These Rock Wall and Step Images
Great Ideas For Retaining Walls
Contact a Retaining Rock Wall Specialist
Related Articles