Bountiful Water Features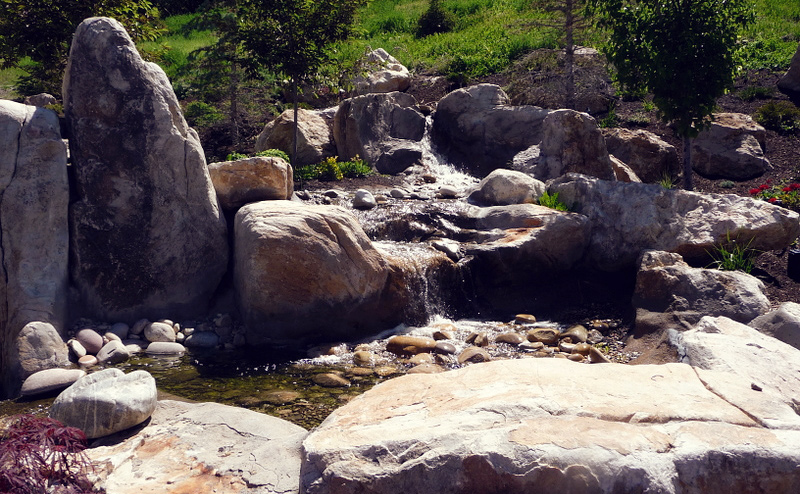 Richter landscape has been installing Bountiful Utah water features for many years. We have a professional and knowledgeable staff of expert landscapers, who will discuss the options that are available to your family. These professional landscapers will do everything they can to provide you with the water feature you are interested in seeing day in and day out in your landscape. The landscaping staff will help you decide from beginning to end on how you and your family would love to see your landscape project ultimately turn out. Many homeowners in Bountiful and surrounding areas enjoy having water features in their landscape whether it is in the front yard or back yard, creating a beautiful and soothing view and sound. Having a water feature will provide you with the siren feeling and sounds of the great outdoor in the comfort of your own front or backyard. Every homeowner wants the custom feel to their property, and why not, you have earned it. If your are tired of looking at the same old back or front yard over and over again, and would love to see a new, unique, and exquisite view from your kitchen window, contacting Richter Landscape will be one of the best decisions in home improvement you have ever made.
Contact Your Bountiful Water Feature Specialists Today
Bountiful water features have always been one of our favorite projects for home owners. Not only does the water feature bring the outdoors home, but it gives you and your family a custom landscape you can enjoy for years to come. Richter Landscape has been providing unique and custom landscape designs to families and home owner such as yourself, for over 30 years. We would love nothing else than to know you and your family come home to a beautiful newly designed landscape with a gorgeous water feature. To get a free quote on your new oasis contact Richter Landscape at (801) 292-6527.
Helpful Links
Related Articles