Commercial Landscaping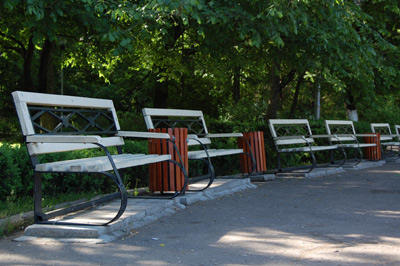 At Richter Landscape we understand how important the visual impressions of your commercial landscaping designs are. Your landscaping provides customers with a first impression of your business and that's just one reason why our approach to commercial landscape design and maintenance is more comprehensive than most. It's our intention to keep our clients' properties looking their best throughout all four seasons and in order to do this we employ trained professionals to know the proper plants, shrubs, and trees for every type of soil and climate. We go far beyond the basics of landscape maintenance and lawn mowing.
We work closely with your landscape architect to coordinate and properly install your landscape project to its full scope.  We will coordinate the installation of the plants and materials, irrigation and landscape lighting systems.Our installation services include design evaluation, budgeting and engineering, plant availability determination, seasonal color programs, landscape irrigation design, long-term maintenance analysis and site evaluation. We also schedule follow-ups when construction is completed to ensure that your vision is complete and that all working parts are functioning properly.
By establishing long term relationships with property owners, managers and builders we have the expertise to advise you on scheduling, project management, and cost-effectiveness. When you're looking for specialists in maintaining office parks, homeowner associations, corporate campuses, retail spaces, industrial parks, and more call Richter Landscape for your go to commercial landscape service.
Related Articles