Creating a Sustainable Landscape with Drought-Tolerant Plants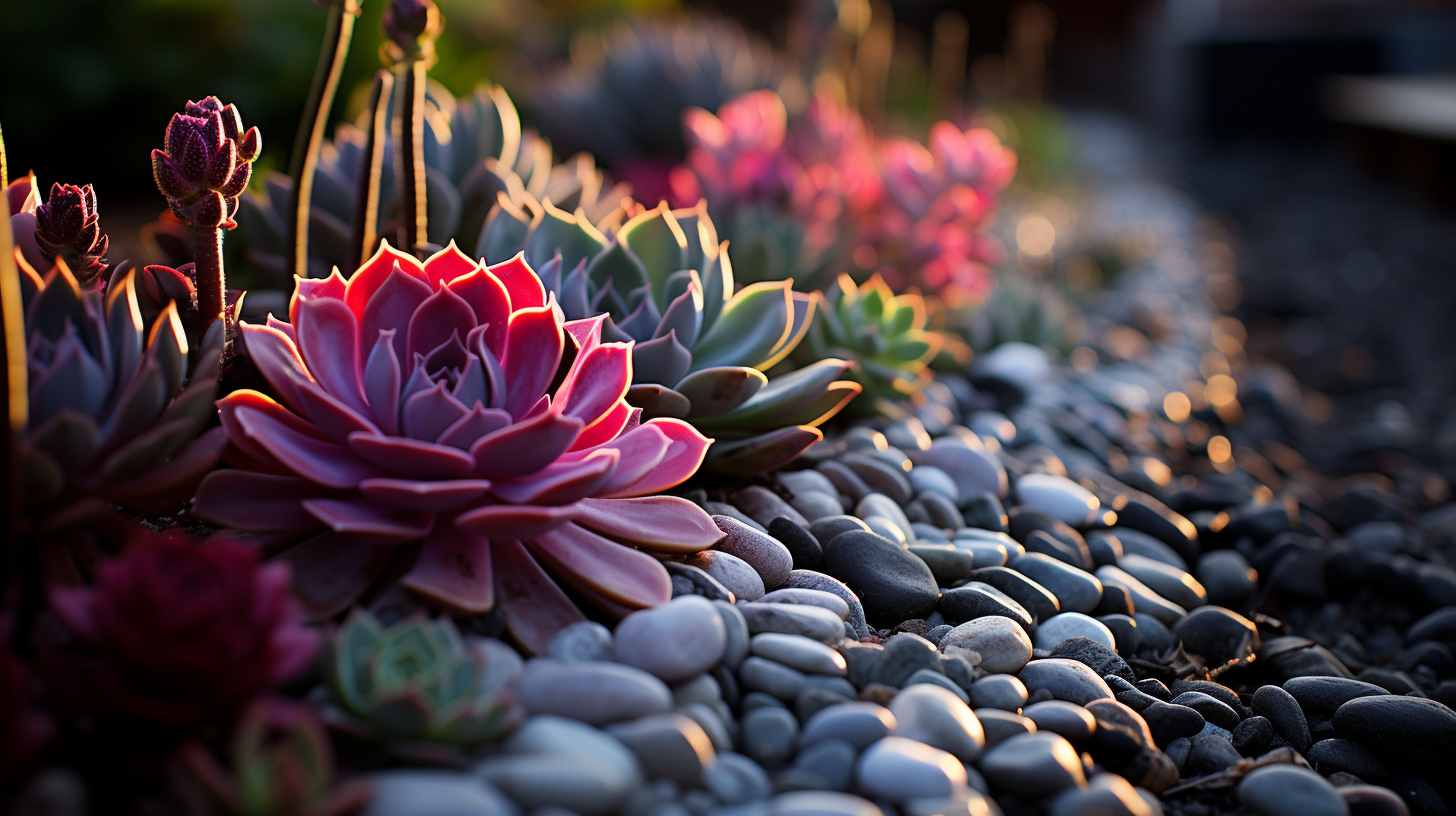 The Importance of Sustainable Landscaping
Sustainable landscaping is becoming increasingly important as we face the challenges of climate change and water scarcity. Traditional landscaping practices often rely heavily on water-intensive plants and excessive irrigation, which can strain local water resources and contribute to environmental degradation. By incorporating drought-tolerant plants into our landscapes, we can create beautiful and sustainable outdoor spaces that conserve water and support biodiversity.
What are Drought-Tolerant Plants?
Drought-tolerant plants, also known as xerophytes, are species that have adapted to survive in arid or semi-arid conditions. These plants have developed various mechanisms to minimize water loss and thrive with minimal irrigation. They are typically characterized by features such as deep root systems, succulent leaves, or waxy coatings that help them retain moisture.
Examples of Drought-Tolerant Plants
Lavender: This aromatic herb is not only drought-tolerant but also attracts pollinators to your garden.
Agave: With its striking architectural form, agave is a popular choice for drought-tolerant landscaping.
Yucca: Yucca plants are known for their sword-like leaves and ability to thrive in dry conditions.
California Poppy: This vibrant wildflower is well-suited to dry climates and adds a splash of color to any landscape.
Prickly Pear Cactus: Cacti are iconic symbols of arid regions and require very little water to survive.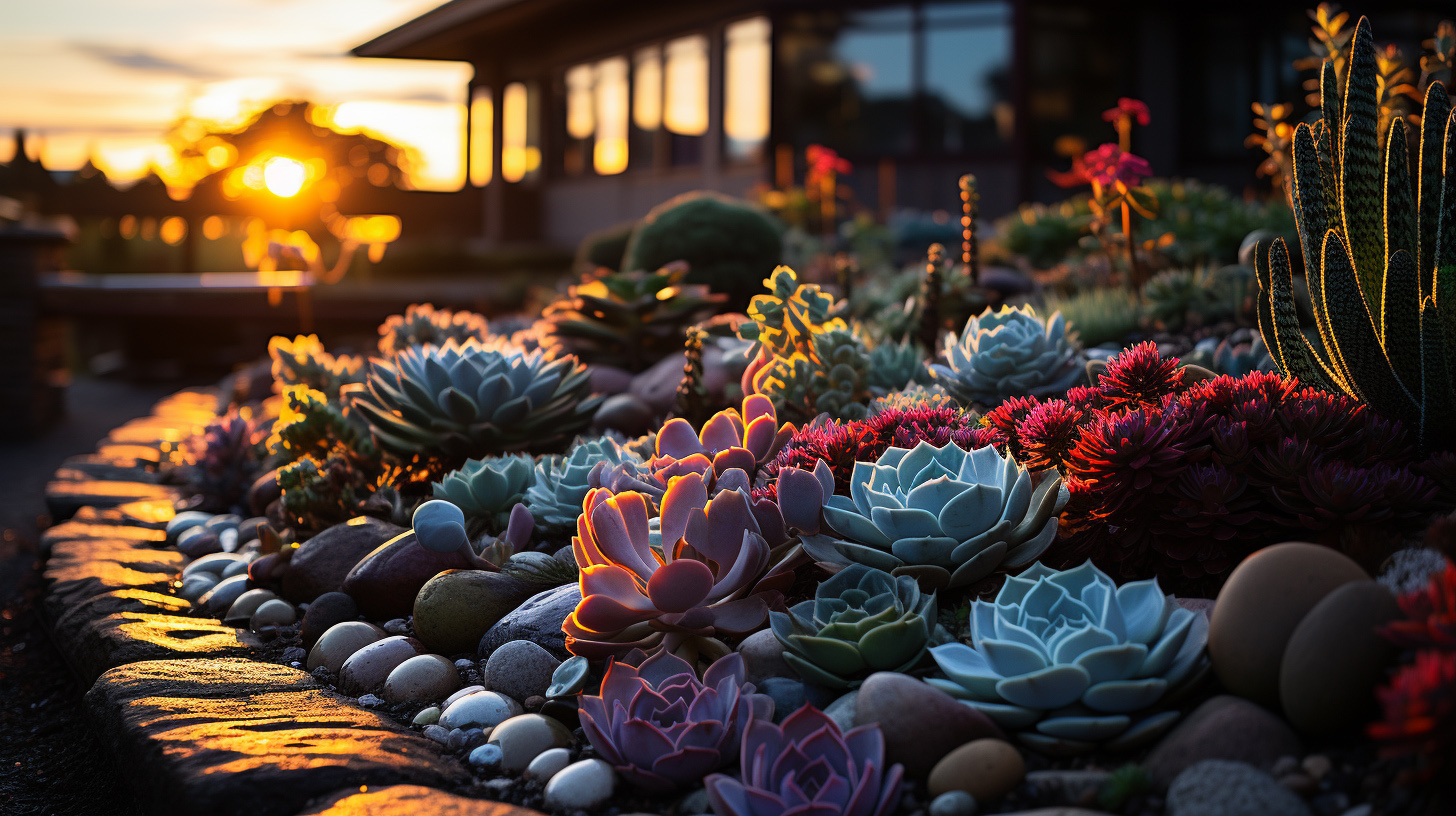 The Benefits of Drought-Tolerant Landscaping
There are numerous benefits to incorporating drought-tolerant plants into your landscape design:
1. Water Conservation
Drought-tolerant plants require significantly less water than traditional landscaping plants. By reducing your outdoor water usage, you can contribute to water conservation efforts and help alleviate the strain on local water supplies. According to the Environmental Protection Agency (EPA), outdoor water use accounts for nearly 30% of household water consumption in the United States. By choosing drought-tolerant plants, you can make a significant impact on reducing this water usage.
2. Cost Savings
By reducing your reliance on irrigation, you can save money on your water bills. Drought-tolerant plants are well-adapted to survive with minimal watering, which can result in substantial cost savings over time. Additionally, many municipalities offer rebates or incentives for homeowners who replace water-intensive lawns with drought-tolerant landscaping.
3. Low Maintenance
Drought-tolerant plants are typically low maintenance, requiring less pruning, fertilization, and pest control compared to traditional landscaping plants. Their ability to thrive in challenging conditions means you can spend less time and effort on upkeep, allowing you to enjoy your outdoor space without the constant need for maintenance.
4. Increased Biodiversity
Drought-tolerant plants can support a diverse range of wildlife, including birds, butterflies, and beneficial insects. By creating a habitat with native drought-tolerant plants, you can attract and support local wildlife populations. This increased biodiversity can contribute to a healthier ecosystem and help restore balance to urban environments.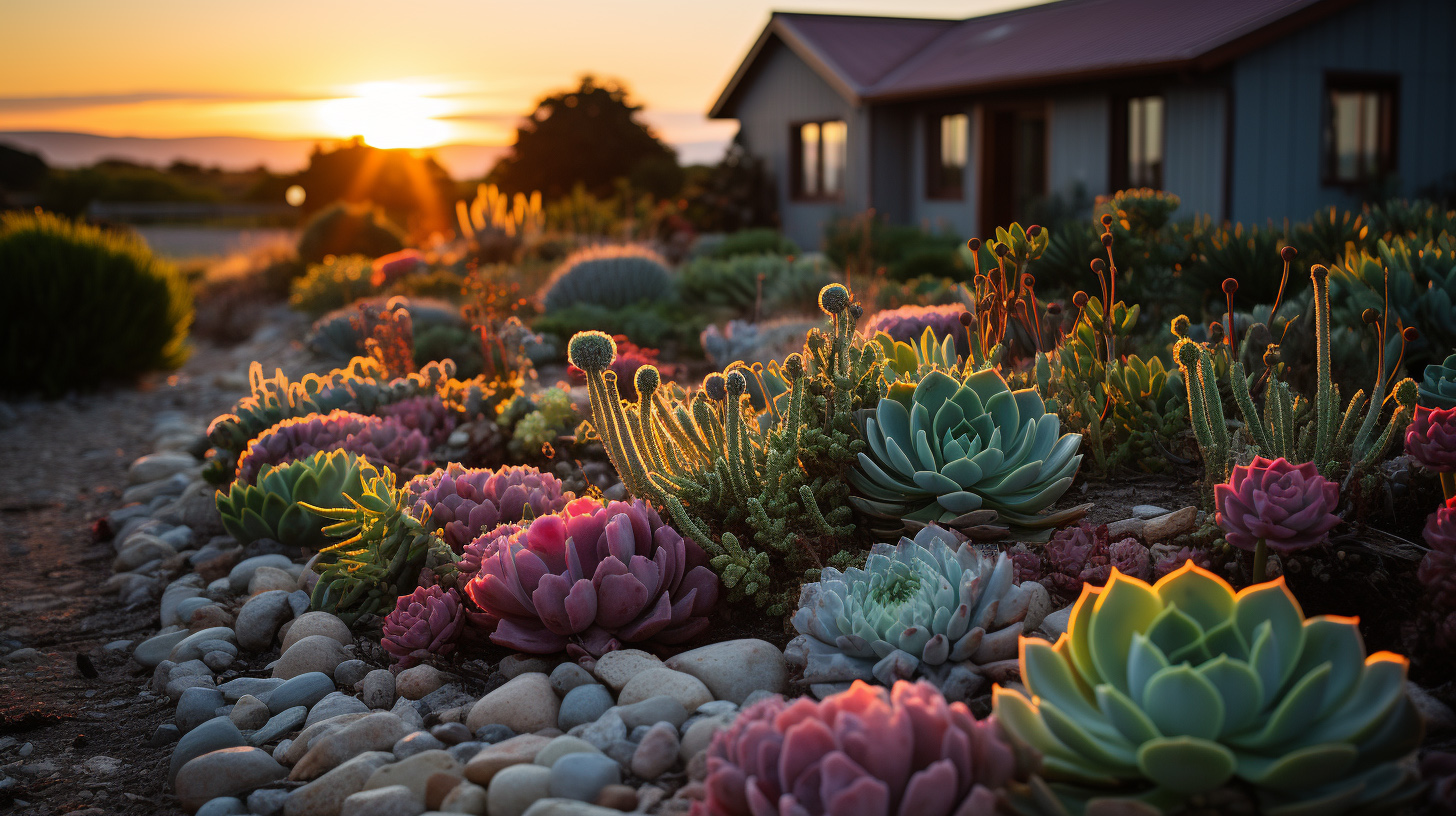 Designing a Drought-Tolerant Landscape
When designing a drought-tolerant landscape, there are several key considerations to keep in mind:
1. Choose Native Plants
Native plants are well-suited to the local climate and require minimal water once established. They have evolved to thrive in the specific conditions of your region, making them an ideal choice for a sustainable landscape. Native plants also provide important habitat and food sources for local wildlife.
2. Group Plants with Similar Water Needs
When planning your landscape, group plants with similar water requirements together. This allows for more efficient irrigation and prevents overwatering or underwatering. By creating hydrozones, you can tailor your watering schedule to meet the specific needs of each plant group.
3. Incorporate Mulch
Mulching is an effective way to conserve moisture in the soil and suppress weed growth. Organic mulches, such as wood chips or bark, can help regulate soil temperature and reduce evaporation. By applying a layer of mulch around your plants, you can minimize water loss and promote healthy root growth.
4. Install Efficient Irrigation Systems
While drought-tolerant plants require less water than traditional plants, they still need some irrigation, especially during their establishment phase. Installing efficient irrigation systems, such as drip irrigation or soaker hoses, can ensure that water is delivered directly to the plant's root zone, minimizing waste and maximizing efficiency.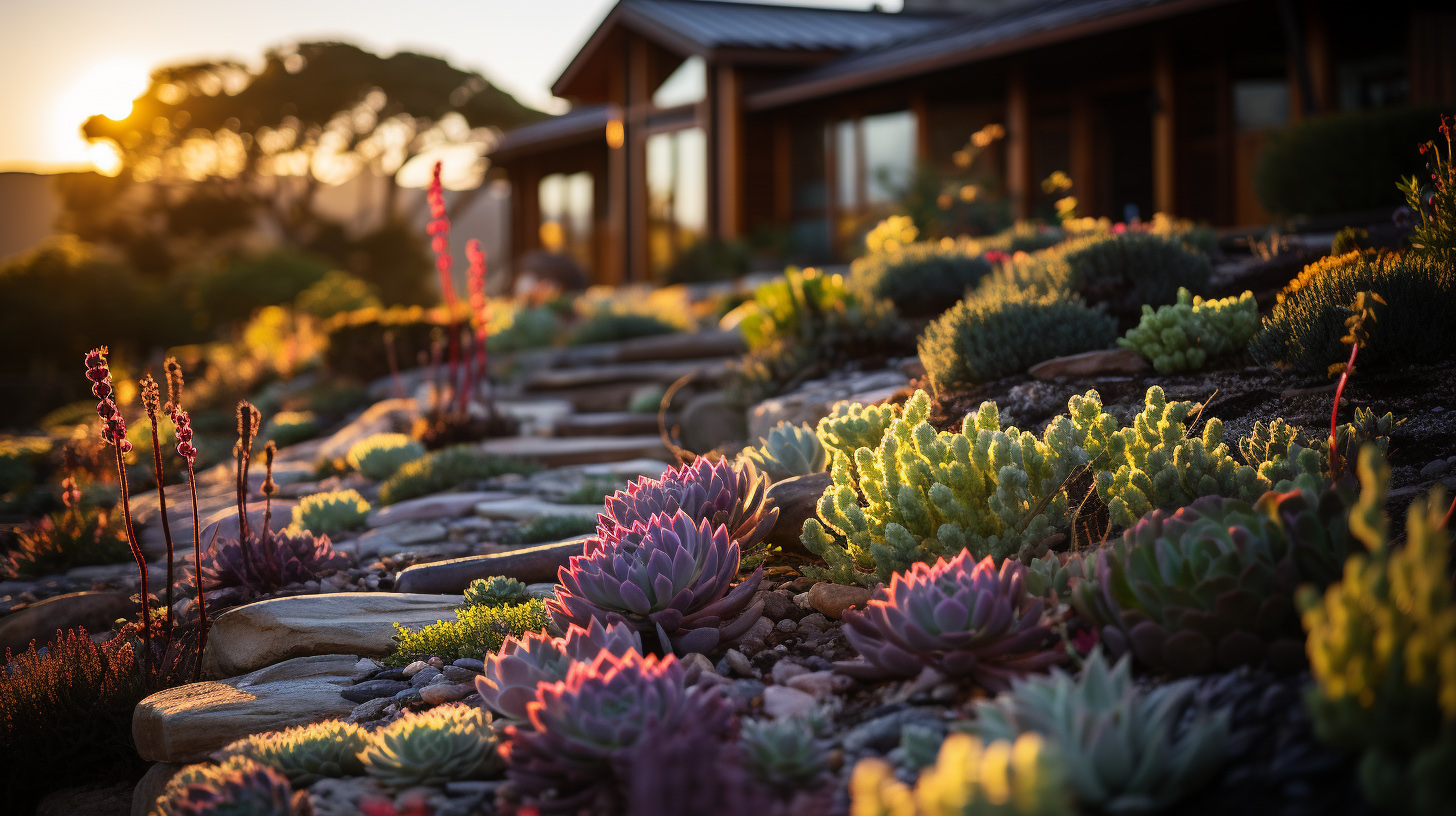 Case Study: The California Drought
The state of California has faced severe drought conditions in recent years, prompting a need for sustainable landscaping practices. Many homeowners and businesses have embraced drought-tolerant landscaping as a way to conserve water and adapt to the changing climate.
One notable example is the city of Santa Monica, which implemented a Water Neutrality Ordinance in 2010. This ordinance requires new landscapes to be water-neutral, meaning they must offset their water use through water-efficient practices or alternative water sources. As a result, many residents have transformed their lawns into beautiful drought-tolerant gardens, reducing their water consumption and contributing to the city's overall water conservation efforts.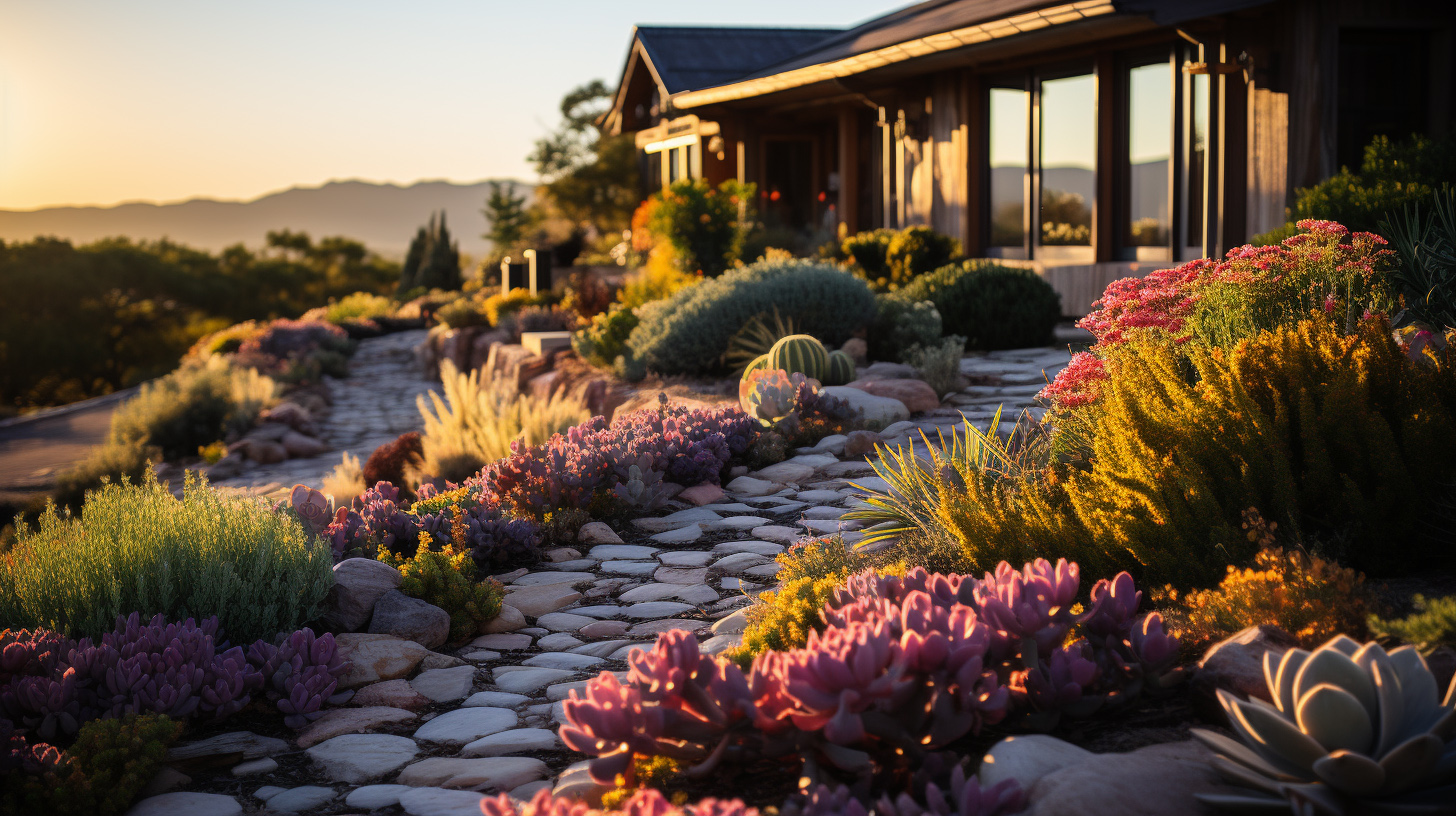 Conclusion
Creating a sustainable landscape with drought-tolerant plants is not only environmentally responsible but also aesthetically pleasing and cost-effective. By choosing plants that are well-adapted to arid conditions, we can conserve water, reduce maintenance, and support local biodiversity. With the increasing challenges of climate change and water scarcity, it is crucial that we embrace sustainable landscaping practices to create a more resilient and sustainable future.
Related Articles