Custom Water Features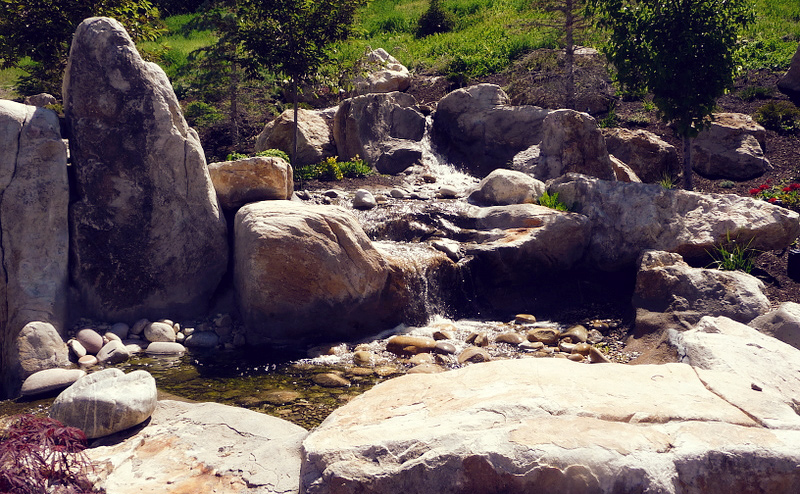 You can trust Richter Landscape when it comes to custom water feature design and fabrication. Since our inception in 1978, we have been dedicated to providing quality landscaping with the inclusion of creative water feature products and services. Our professional staff is capable of helping you design and install a variety of water features from small fountains to large and complex waterfalls that are not only beautiful but built to stand the test of time.
Elaborate water features have been used throughout the centuries for decoration and even to celebrate their builders. Roman fountains were decorated with bronze or stone masks of animals or heroes. In the Middle Ages garden designers used water features to create miniature versions of the gardens of paradise. Custom water features of today are used to decorate city parks and squares, to honor individuals or events and even for recreation and entertainment. Splash pads or spray pools are great for getting wet and cooling off during the hot summer months and can create stunning visual displays of ice towers or ice flows during the cold winter!
We at Richter Landscape understand the importance of luxury living and the desire to create a comfortable, ambient atmosphere for your corner of the world. A place where the ambient sounds of a fountain or waterfall offer a soothing, relaxing environment where one can connect with their inner self or even for setting a serene tone while entertaining guests. Let our builders help you create a piece of paradise for you and your family.
Related Articles