Embrace Drought-Tolerant Plants for Your Landscape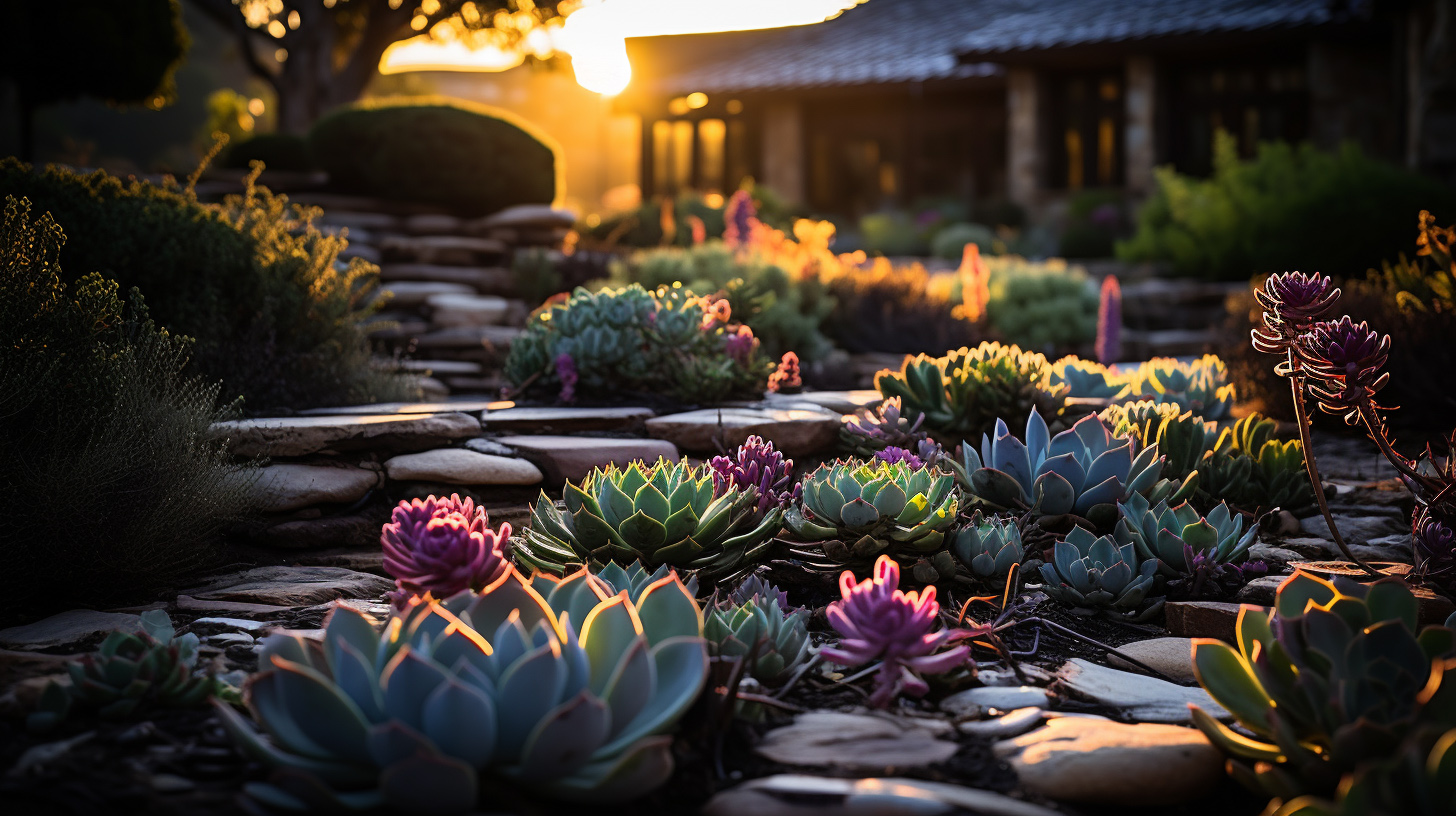 The Importance of Drought-Tolerant Plants
As climate change continues to impact our planet, it is becoming increasingly important to embrace sustainable practices in all aspects of our lives, including landscaping. One of the most effective ways to create a sustainable and environmentally-friendly landscape is by incorporating drought-tolerant plants. These plants have the ability to thrive in arid conditions with minimal water requirements, making them an ideal choice for regions prone to droughts. In this article, we will explore the benefits of using drought-tolerant plants in your landscape and provide valuable insights on how to incorporate them effectively.


The Benefits of Drought-Tolerant Plants
Drought-tolerant plants offer numerous benefits for both the environment and homeowners. By choosing these plants for your landscape, you can:
Conserve water: Drought-tolerant plants have evolved to survive with minimal water, reducing the need for excessive irrigation. This not only helps conserve water resources but also reduces your water bills.
Reduce maintenance: These plants require less maintenance compared to traditional plants, as they are adapted to survive in harsh conditions. This means less time spent on watering, fertilizing, and pruning.
Enhance biodiversity: Drought-tolerant plants attract a wide range of pollinators, such as bees and butterflies, which play a crucial role in maintaining biodiversity. By creating a habitat for these pollinators, you contribute to the overall health of the ecosystem.
Improve soil quality: Many drought-tolerant plants have deep root systems that help improve soil structure and prevent erosion. This can be particularly beneficial in areas prone to soil degradation.
Save money: With reduced water usage and maintenance requirements, embracing drought-tolerant plants can lead to significant cost savings in the long run.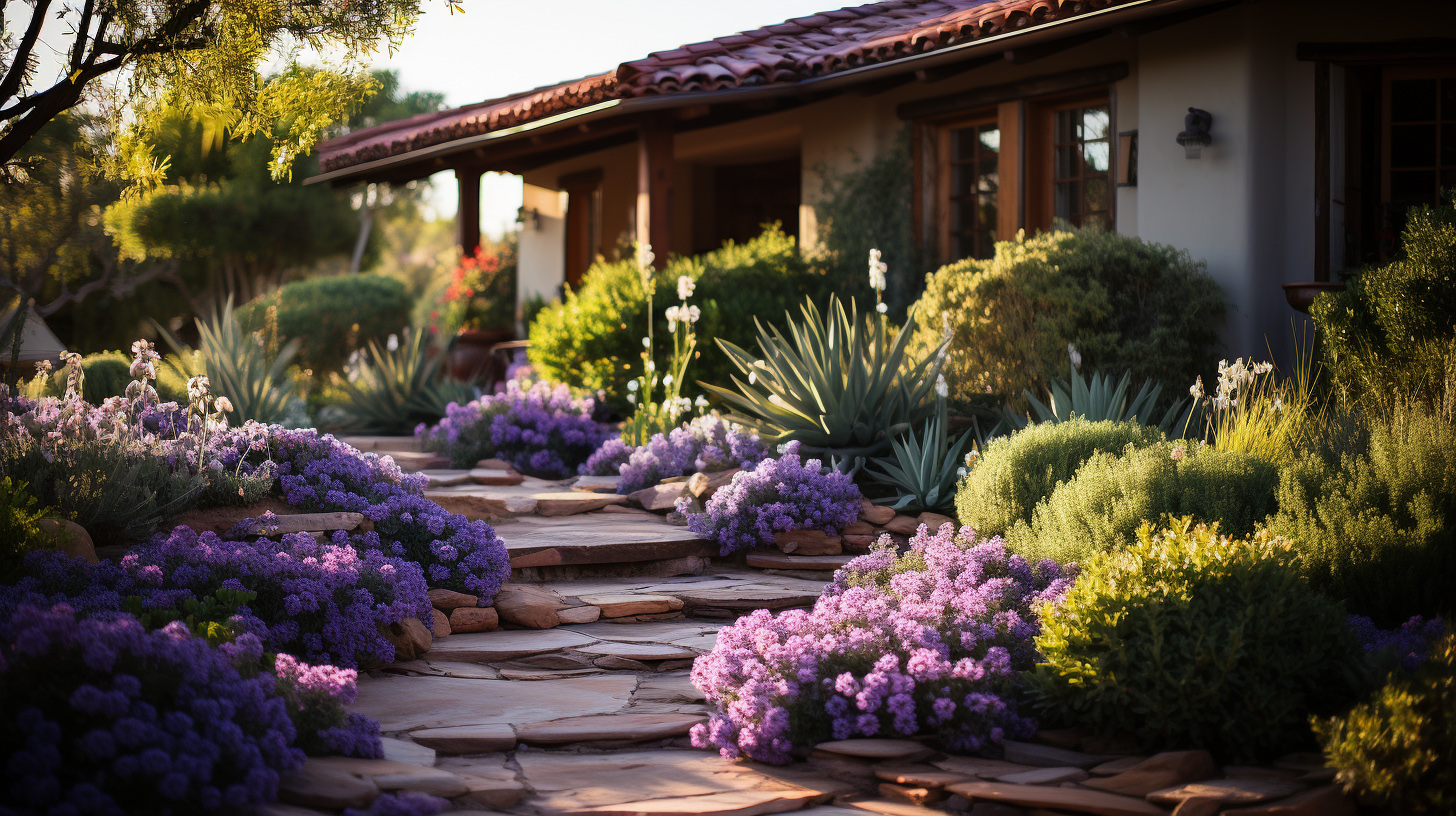 Choosing the Right Drought-Tolerant Plants
When selecting drought-tolerant plants for your landscape, it is important to consider the specific conditions of your region, such as soil type, sunlight exposure, and average rainfall. By choosing plants that are well-suited to your local climate, you can ensure their success and longevity. Here are some popular drought-tolerant plants to consider:
Succulents
Succulents are known for their ability to store water in their leaves, stems, and roots, making them highly drought-tolerant. They come in a wide variety of shapes, sizes, and colors, making them a versatile choice for any landscape. Some popular succulents include:
Aloe Vera
Sedum
Agave
Echeveria
Native Grasses
Native grasses are well-adapted to local climates and require minimal water once established. They can add texture and movement to your landscape while providing habitat for birds and insects. Some popular native grasses include:
Switchgrass
Blue Grama
Muhly Grass
Little Bluestem
Mediterranean Plants
Mediterranean plants are naturally adapted to hot and dry climates, making them an excellent choice for drought-prone regions. They often feature aromatic foliage and vibrant flowers. Some popular Mediterranean plants include:
Lavender
Rosemary
Oleander
Bougainvillea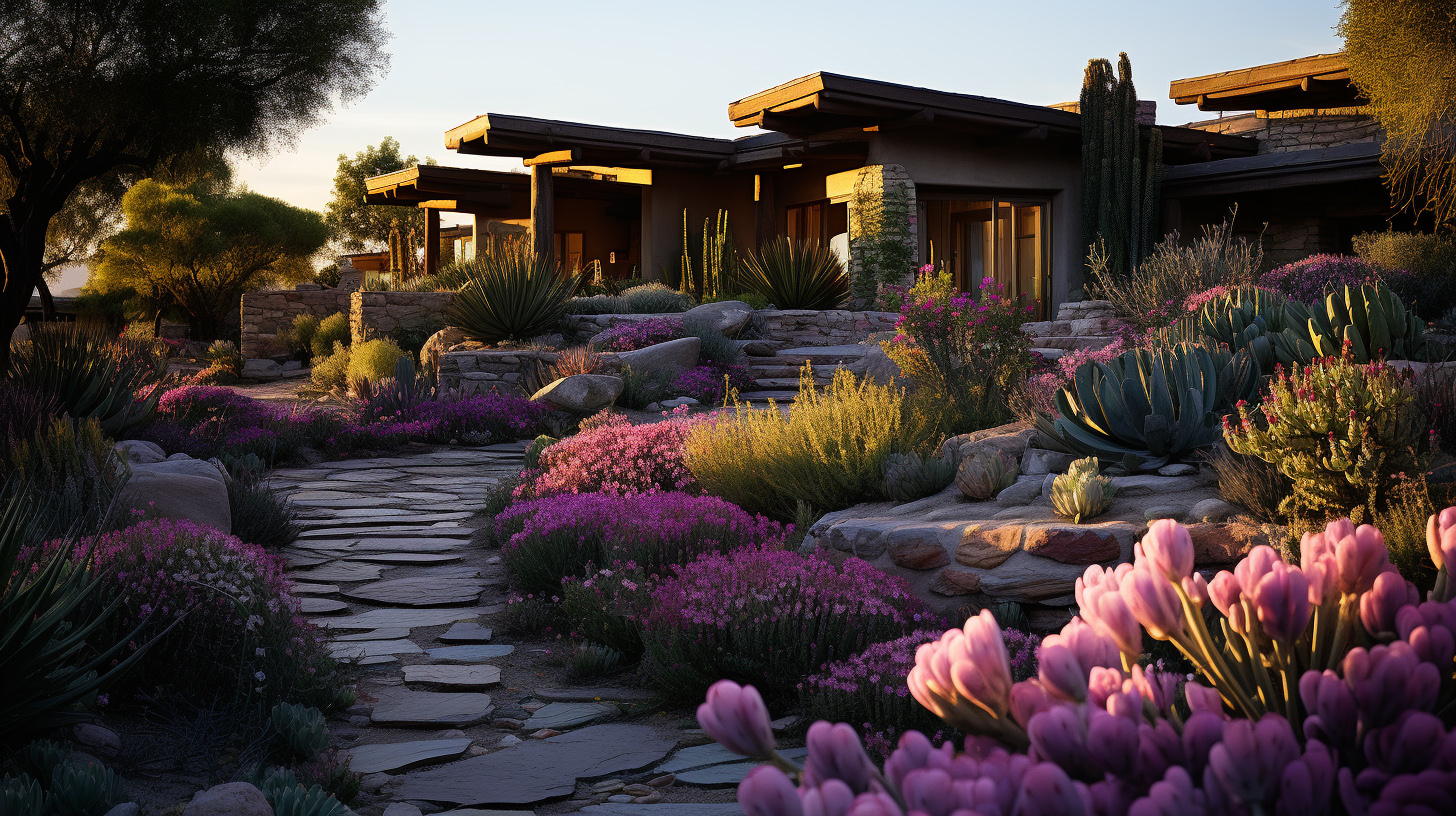 Designing with Drought-Tolerant Plants
When incorporating drought-tolerant plants into your landscape, it is important to consider their placement and design. Here are some tips to help you create an aesthetically pleasing and sustainable landscape:
Grouping Plants with Similar Water Needs
Grouping plants with similar water requirements together allows for more efficient irrigation. By creating zones based on water needs, you can avoid overwatering or underwatering certain plants, ensuring their optimal growth and health.
Using Mulch
Applying a layer of mulch around your plants helps retain moisture in the soil, reducing the need for frequent watering. Organic mulches, such as wood chips or straw, also improve soil fertility as they break down over time.
Implementing Water-Saving Techniques
There are several water-saving techniques that can be incorporated into your landscape design to further reduce water usage:
Drip irrigation: Drip irrigation delivers water directly to the plant's root zone, minimizing evaporation and runoff.
Rainwater harvesting: Installing rain barrels or cisterns allows you to collect and store rainwater for later use in your landscape.
Greywater recycling: Reusing household greywater, such as water from showers or laundry, can significantly reduce the amount of freshwater needed for irrigation.


Case Study: The California Drought
The importance of embracing drought-tolerant plants is evident in regions like California, which has experienced severe droughts in recent years. During the California drought, many homeowners and businesses turned to drought-tolerant landscaping as a way to conserve water and maintain attractive outdoor spaces. The use of native grasses, succulents, and Mediterranean plants became increasingly popular, resulting in significant water savings and a more sustainable approach to landscaping.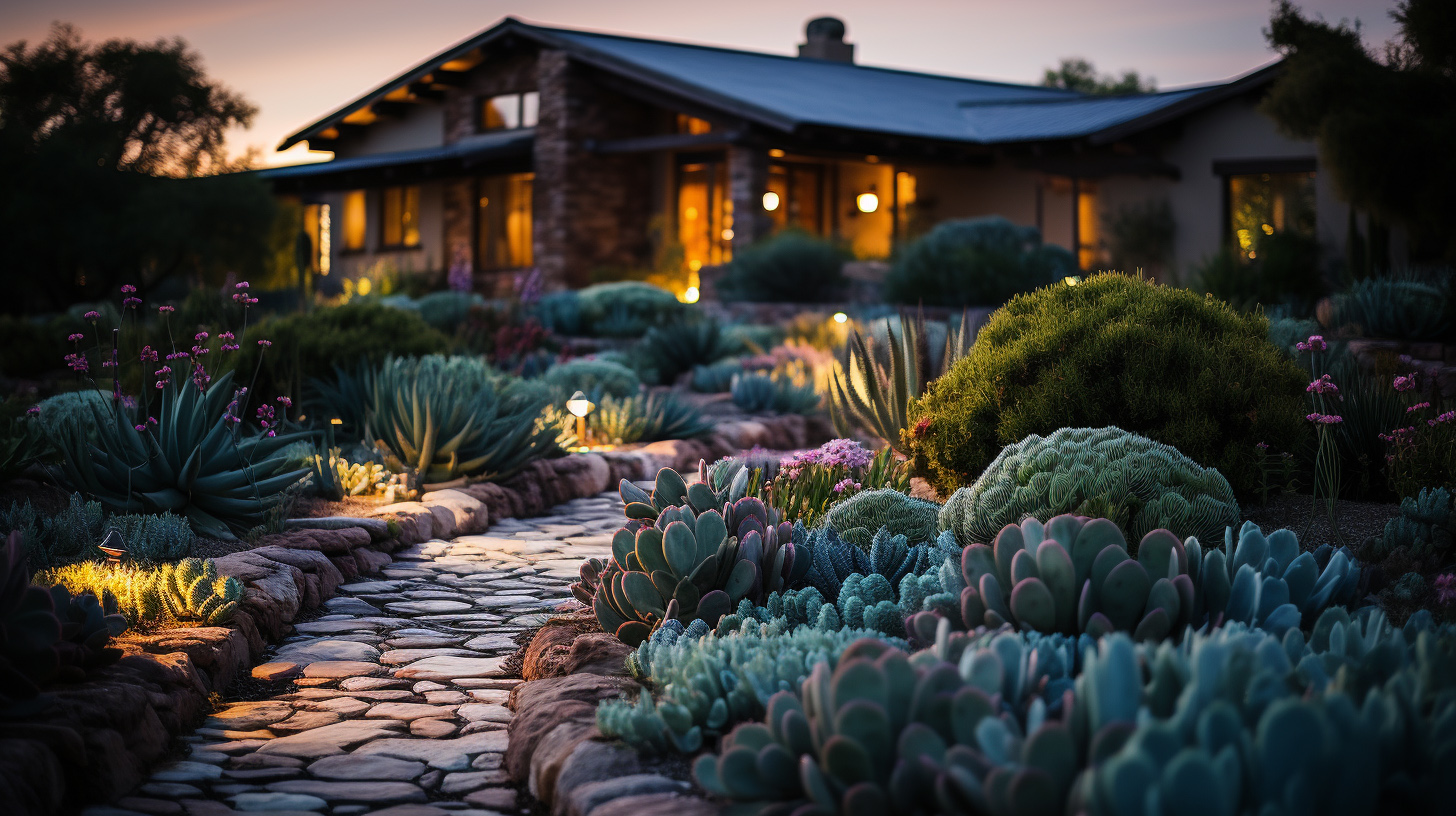 Conclusion
Embracing drought-tolerant plants in your landscape is not only a responsible choice but also a practical one. By conserving water, reducing maintenance, and enhancing biodiversity, these plants offer numerous benefits for both the environment and homeowners. With careful selection and thoughtful design, you can create a beautiful and sustainable landscape that thrives even in the face of drought. So, why not make a positive impact on the environment while enjoying a stunning outdoor space? Embrace drought-tolerant plants and contribute to a greener future.
Related Articles