Embracing Modern Trends in Landscape Design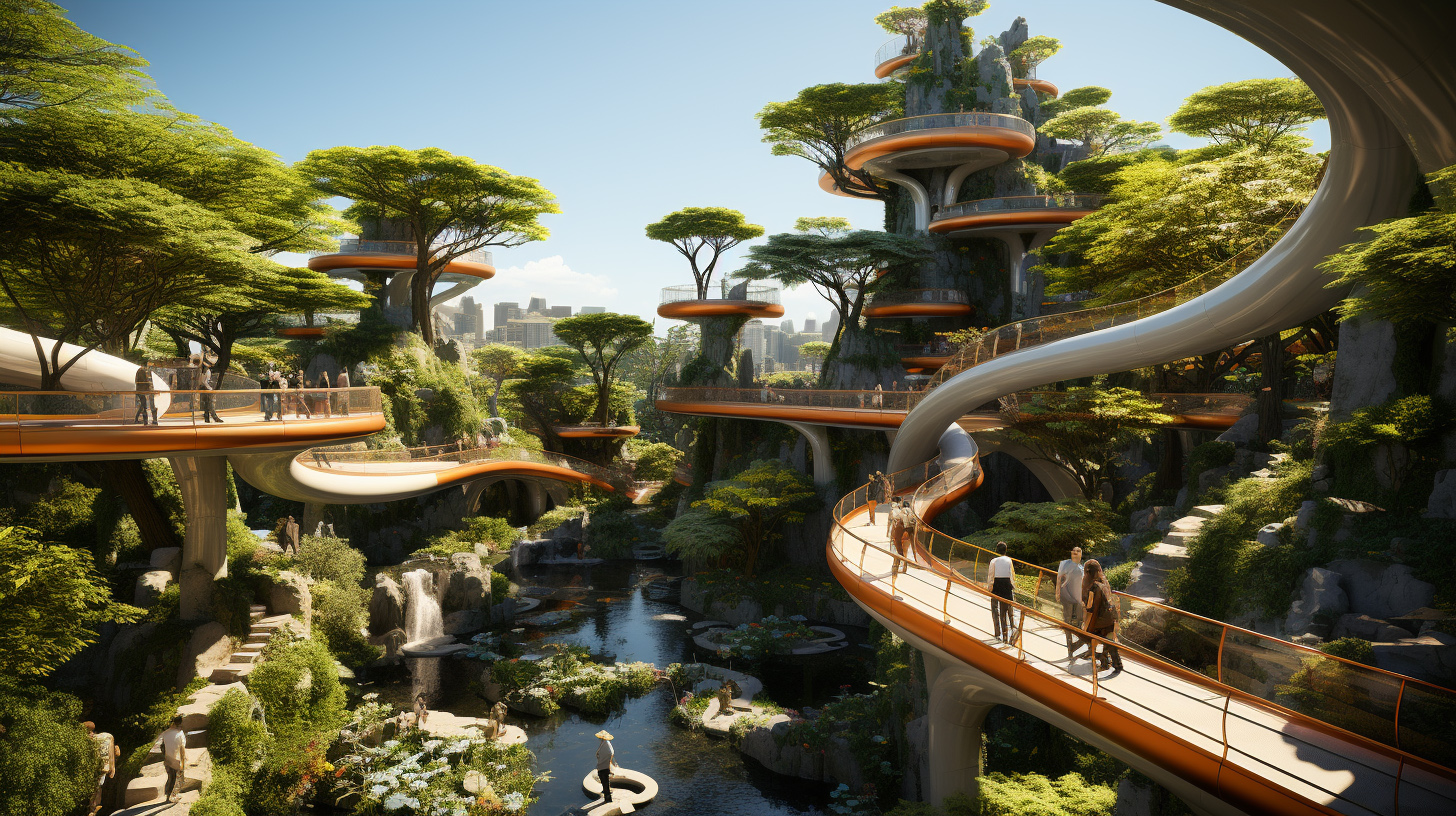 The Evolution of Landscape Design
Landscape design has come a long way over the years. From traditional gardens to contemporary outdoor spaces, the field has seen a significant shift in design trends. Embracing modern trends in landscape design can transform your outdoor space into a stunning and functional area that reflects your personal style. Let's explore some of the key modern trends in landscape design and how they can enhance your outdoor living experience.
Sustainability and Eco-Friendly Practices
One of the most prominent modern trends in landscape design is a focus on sustainability and eco-friendly practices. With increasing awareness of environmental issues, homeowners are seeking ways to minimize their impact on the planet. Incorporating sustainable elements into your landscape design not only benefits the environment but also adds value to your property.
Use native plants: Native plants are well-adapted to the local climate and require less water and maintenance compared to exotic species. They also provide habitat for local wildlife.
Water conservation: Install a drip irrigation system or use rainwater harvesting techniques to reduce water consumption in your landscape.
Permeable paving: Replace traditional concrete or asphalt with permeable materials like gravel or permeable pavers to allow rainwater to infiltrate the soil, reducing runoff and preventing water pollution.
Composting: Implement a composting system to recycle organic waste and create nutrient-rich soil for your garden.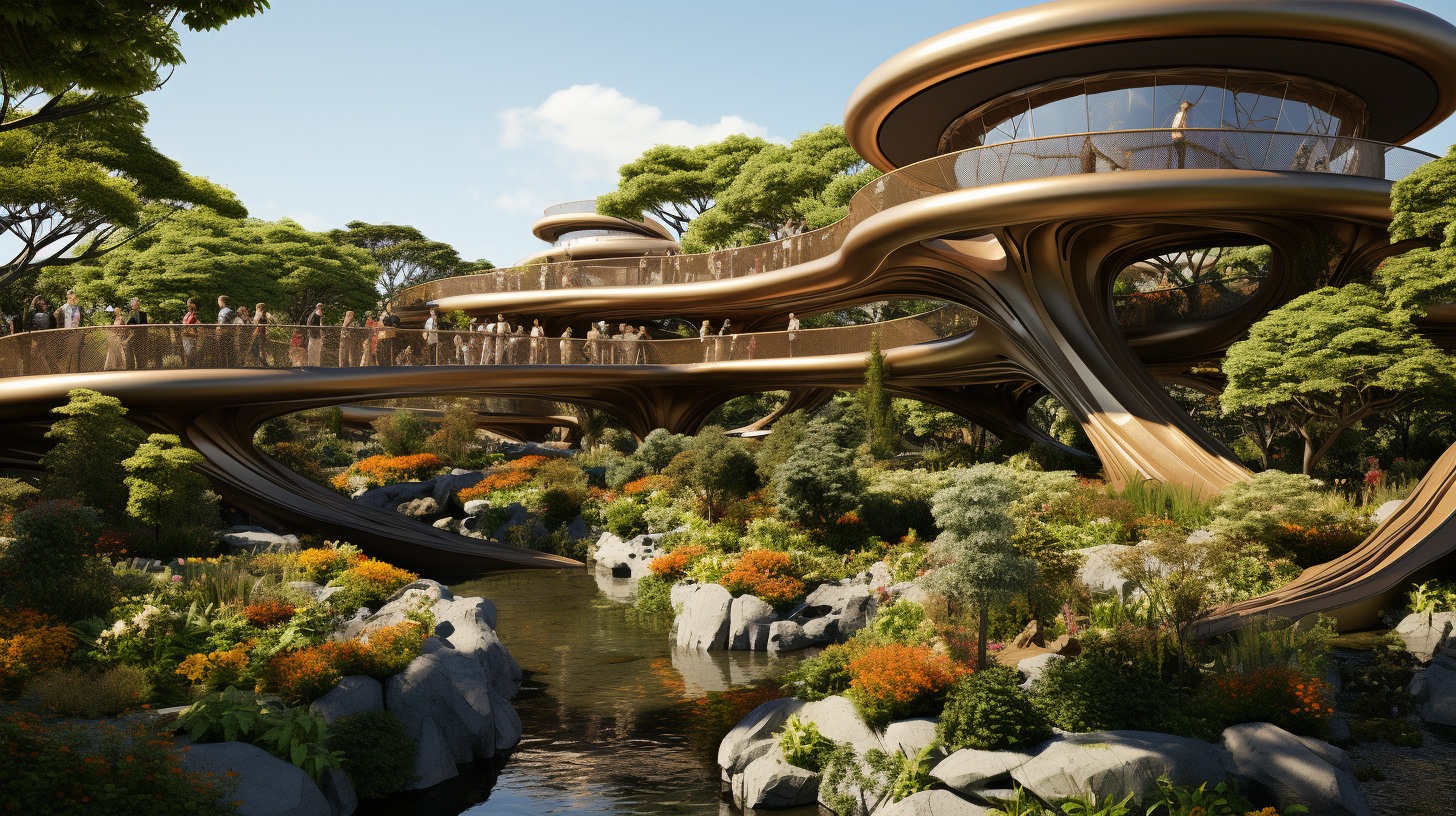 Outdoor Living Spaces
Gone are the days when a backyard was simply a patch of grass. Modern landscape design emphasizes the creation of outdoor living spaces that seamlessly blend with the interior of your home. These spaces serve as extensions of your living area, allowing you to enjoy the beauty of nature while still enjoying the comforts of indoor living.
Some popular features of modern outdoor living spaces include:
Outdoor kitchens: Incorporate a fully functional kitchen into your outdoor space, complete with a grill, sink, and refrigerator.
Fire pits and fireplaces: Create a cozy ambiance with a fire pit or fireplace, perfect for gathering with friends and family on cool evenings.
Seating areas: Install comfortable seating areas that encourage relaxation and socialization.
Water features: Incorporate water elements like fountains, ponds, or waterfalls to add a sense of tranquility to your outdoor space.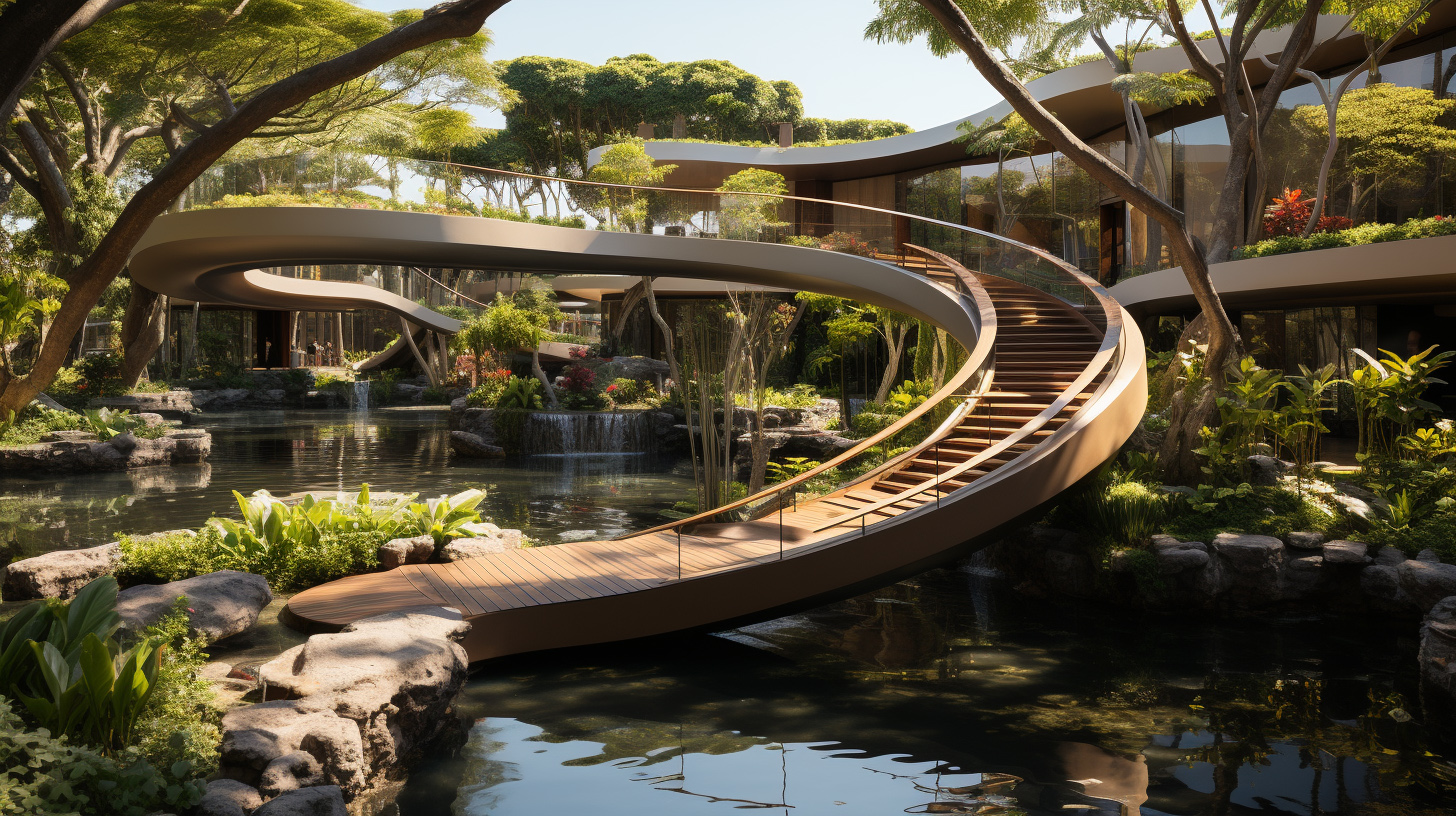 Minimalism and Simplicity
In recent years, minimalism has become a popular design trend in various fields, including landscape design. Minimalist landscapes focus on simplicity, clean lines, and a limited color palette. This design approach creates a sense of calm and order, allowing the natural beauty of the space to shine through.
Key elements of minimalist landscape design include:
Open spaces: Emphasize open areas and avoid cluttering the landscape with excessive elements.
Geometric shapes: Incorporate geometric shapes, such as rectangular planters or square paving stones, to create a sense of order.
Neutral colors: Stick to a neutral color palette, using shades of white, gray, and black, to create a cohesive and harmonious look.
Low-maintenance plants: Choose plants that require minimal care and have a clean, architectural form.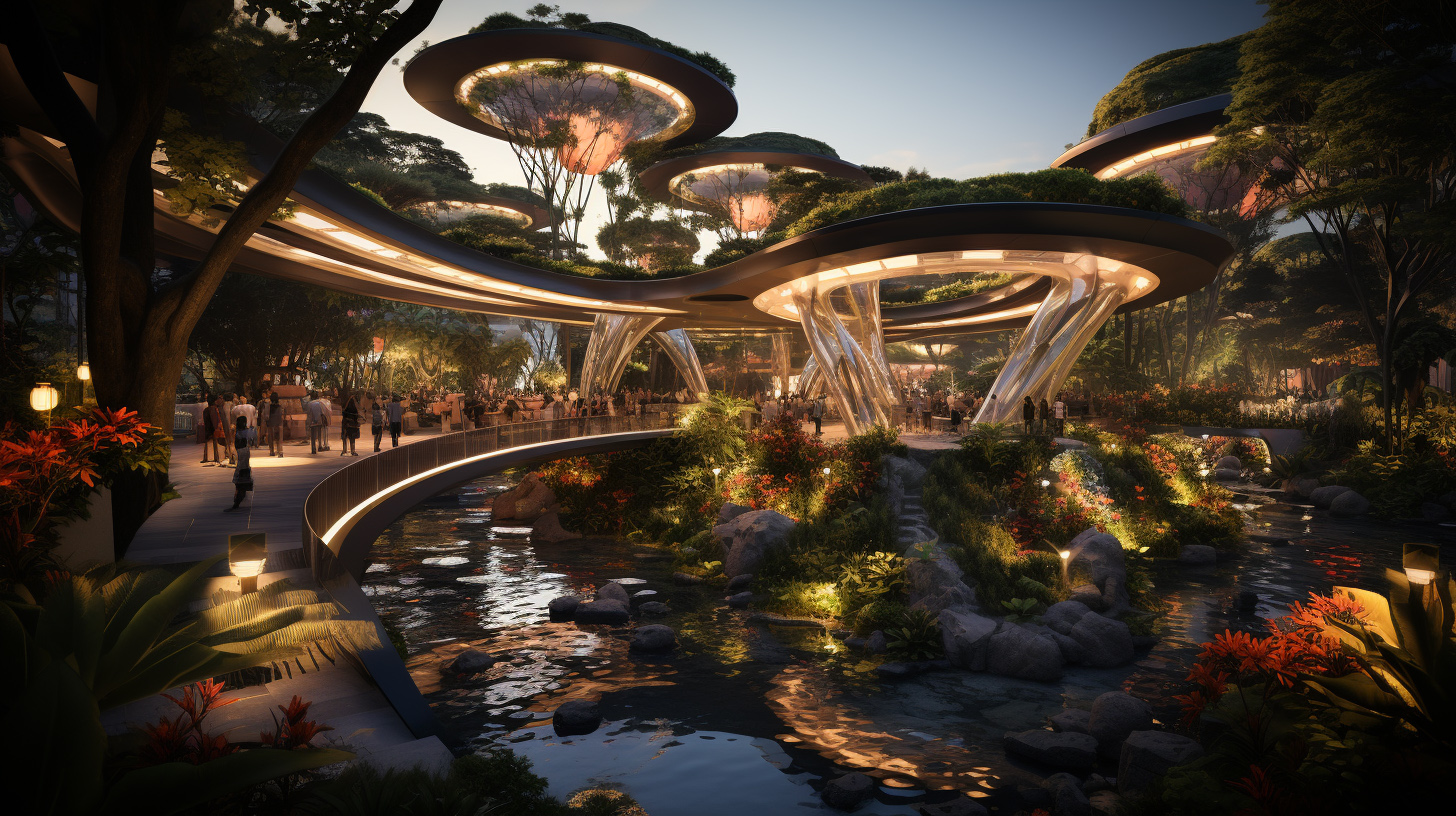 Technology Integration
Technology has revolutionized every aspect of our lives, and landscape design is no exception. Integrating technology into your outdoor space can enhance its functionality and make maintenance easier.
Here are some examples of technology integration in landscape design:
Smart irrigation systems: Use weather sensors and smartphone apps to control and optimize your irrigation system, ensuring efficient water usage.
Outdoor lighting: Install smart lighting systems that can be controlled remotely, allowing you to adjust the ambiance and security of your outdoor space with ease.
Automated maintenance: Robotic lawnmowers and pool cleaners can take care of routine maintenance tasks, freeing up your time for other activities.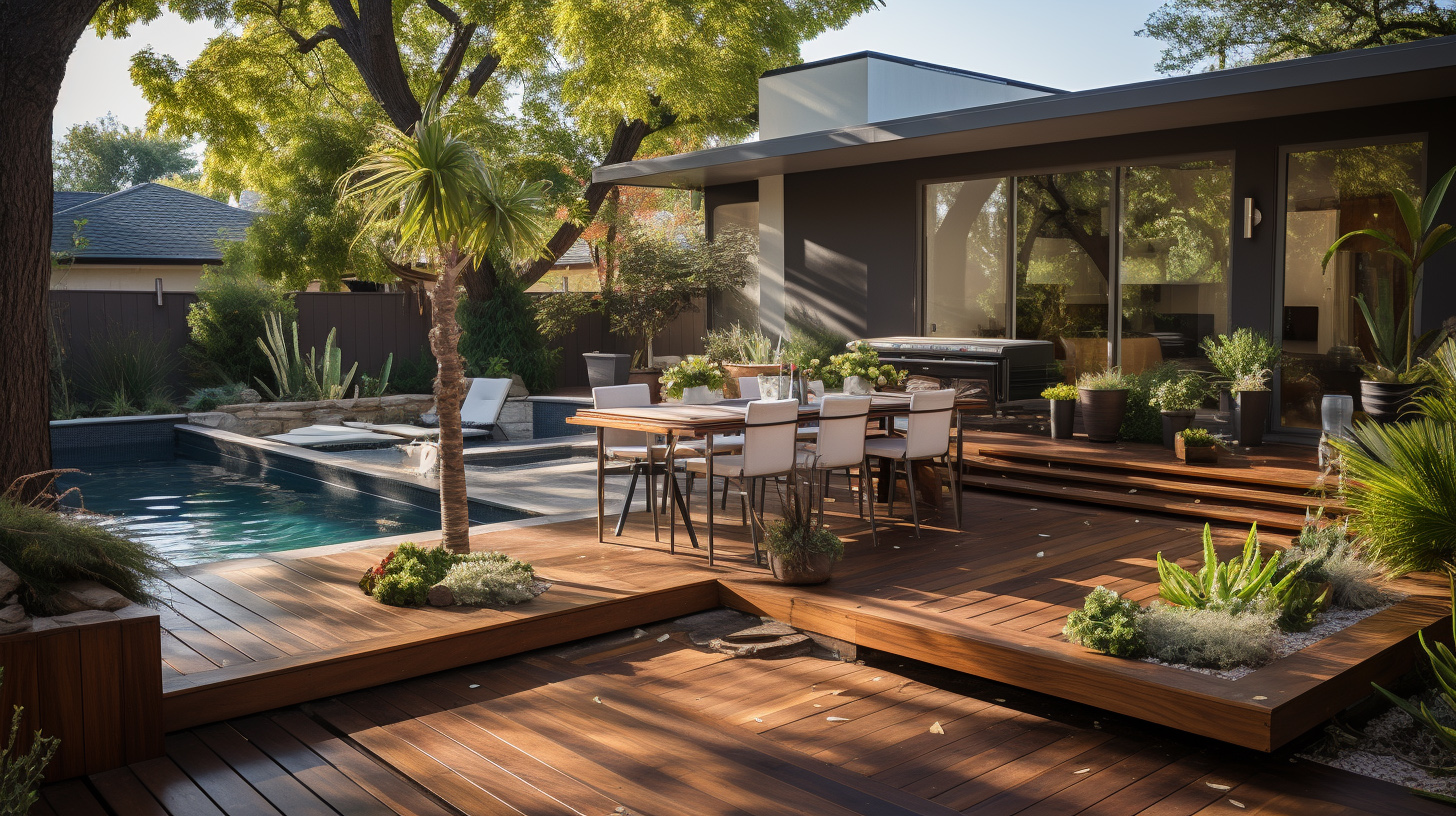 Case Study: The High Line Park
The High Line Park in New York City is a prime example of embracing modern trends in landscape design. This elevated park was created on a historic freight rail line and transformed into a unique urban oasis.
The design of High Line Park incorporates several modern trends:
Sustainability: The park features a sustainable planting design with a focus on native plants and rainwater collection.
Outdoor living spaces: The park includes various seating areas, art installations, and even a dedicated space for outdoor performances.
Minimalism: The design of the High Line Park is simple and clean, allowing the industrial history of the site to shine through.
Technology integration: The park utilizes smart irrigation systems to minimize water usage and has integrated lighting for evening visits.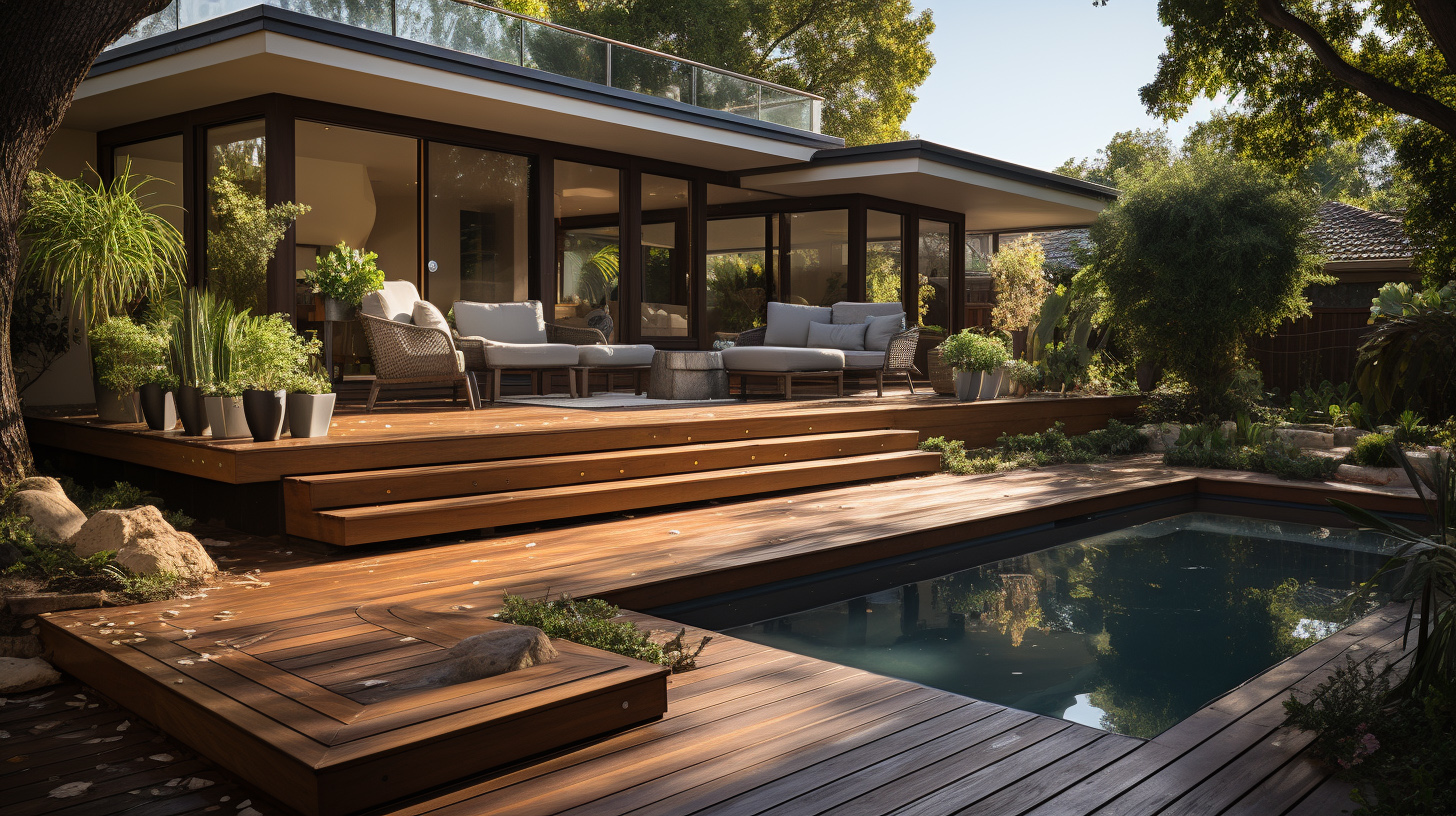 The Benefits of Embracing Modern Trends
Embracing modern trends in landscape design offers several benefits:
Increased property value: A well-designed landscape can significantly increase the value of your property.
Enhanced outdoor living experience: Modern landscape design creates functional and inviting outdoor spaces that can be enjoyed year-round.
Reduced environmental impact: Sustainable practices help conserve resources and minimize the negative impact on the environment.
Improved well-being: Being surrounded by nature has been proven to reduce stress, improve mood, and promote overall well-being.


Conclusion
Embracing modern trends in landscape design can transform your outdoor space into a beautiful and functional area that reflects your personal style. By incorporating sustainability, outdoor living spaces, minimalism, and technology integration, you can create a landscape that enhances your quality of life while minimizing your environmental impact. Whether you draw inspiration from case studies like the High Line Park or explore your own unique ideas, embracing modern trends in landscape design is a worthwhile investment that will bring you joy for years to come.
Related Articles