Enhance Your Outdoor Space with Custom Landscape Design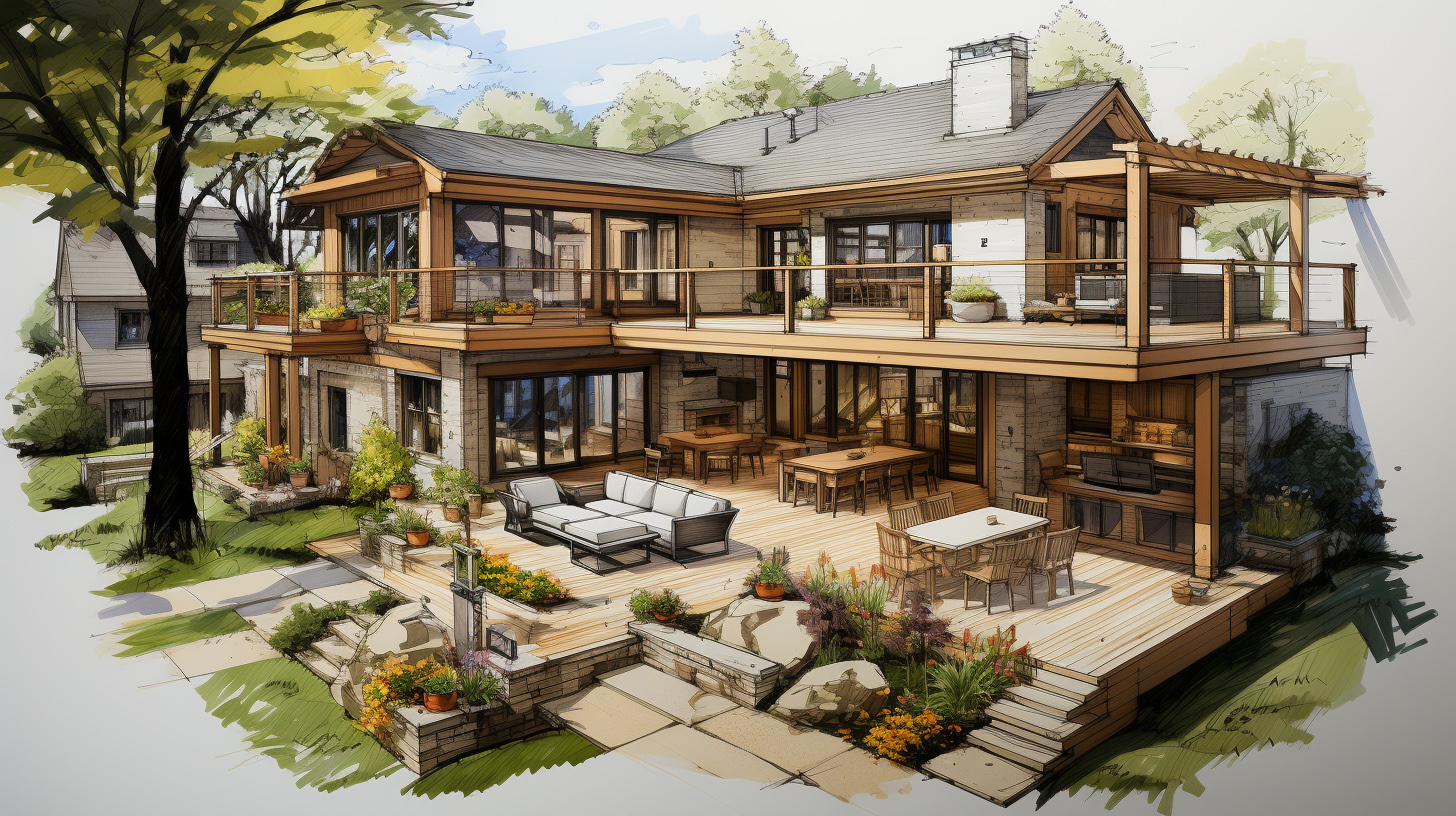 When it comes to creating a beautiful and functional outdoor space, custom landscape design can make all the difference. Whether you have a small backyard or a sprawling estate, a well-designed landscape can transform your outdoor area into a haven of relaxation and beauty. In this article, we will explore the benefits of custom landscape design and provide valuable insights on how to enhance your outdoor space.


The Importance of Custom Landscape Design
Custom landscape design goes beyond simply planting a few flowers or installing a patio. It involves careful planning and consideration of various elements to create a cohesive and visually appealing outdoor space. Here are some key reasons why custom landscape design is important:
Increased Property Value: A well-designed landscape can significantly increase the value of your property. According to a study conducted by the National Association of Realtors, landscaping can add up to 15% to the value of a home. This means that investing in custom landscape design not only enhances your outdoor space but also provides a return on investment.
Improved Curb Appeal: The exterior of your home is the first thing people see when they visit or drive by. A beautifully designed landscape can greatly enhance the curb appeal of your property, making it more attractive and inviting. This is particularly important if you are planning to sell your home in the future.
Enhanced Outdoor Living: Custom landscape design allows you to create outdoor living spaces that are tailored to your specific needs and preferences. Whether you want a cozy seating area, a fire pit for entertaining, or a tranquil garden for relaxation, a well-designed landscape can provide the perfect setting for outdoor activities.
Environmental Benefits: A thoughtfully designed landscape can have numerous environmental benefits. For example, strategically placed trees can provide shade and reduce energy consumption by cooling your home during hot summer months. Additionally, a well-designed landscape can help manage water runoff, prevent erosion, and promote biodiversity.



Key Elements of Custom Landscape Design
Now that we understand the importance of custom landscape design, let's explore some key elements that can enhance your outdoor space:
1. Plant Selection
The choice of plants is crucial in creating a visually appealing landscape. Consider factors such as color, texture, height, and bloom time when selecting plants for your outdoor space. Incorporating a variety of plants can add depth and interest to your landscape. Additionally, choose plants that are well-suited to your climate and soil conditions to ensure their long-term health and vitality.
2. Hardscape Features
Hardscape features such as patios, walkways, and retaining walls can add structure and functionality to your outdoor space. These features not only provide a solid foundation for your landscape design but also create defined areas for different activities. For example, a patio can serve as an outdoor dining area, while a walkway can lead visitors through your garden.
3. Lighting
Outdoor lighting is an often overlooked element of landscape design, but it can have a significant impact on the overall ambiance and functionality of your outdoor space. Well-placed lighting can highlight architectural features, illuminate pathways, and create a warm and inviting atmosphere for evening gatherings. Consider using a combination of task lighting, accent lighting, and ambient lighting to achieve the desired effect.
4. Water Features
Water features such as fountains, ponds, and waterfalls can add a sense of tranquility and serenity to your outdoor space. The sound of running water can create a soothing atmosphere and mask unwanted noise from nearby streets or neighbors. Water features also attract birds and other wildlife, adding to the biodiversity of your landscape.
5. Sustainable Practices
Incorporating sustainable practices into your landscape design not only benefits the environment but also reduces maintenance and water costs. Consider using native plants that are adapted to your local climate and require less water and maintenance. Install a rainwater harvesting system to collect and reuse rainwater for irrigation. Additionally, use organic fertilizers and pest control methods to minimize the use of harmful chemicals.



Case Study: Transforming a Small Backyard
To illustrate the impact of custom landscape design, let's take a look at a case study of a small backyard transformation:
John and Sarah had a small backyard that was underutilized and lacked visual appeal. They wanted to create a space where they could relax, entertain friends, and enjoy the outdoors. They hired a professional landscape designer who worked closely with them to develop a custom design.
The landscape designer incorporated several key elements to enhance the small backyard:
Installed a patio with comfortable seating and a dining area for outdoor entertaining.
Created a vertical garden using trellises and climbing plants to maximize space.
Added a water feature in the form of a small pond with a fountain to create a soothing ambiance.
Used a combination of low-maintenance native plants and colorful flowers to add visual interest.
Installed outdoor lighting to extend the usability of the space into the evening.
The transformation of their small backyard was remarkable. John and Sarah now have a beautiful and functional outdoor space that they can enjoy year-round. The custom landscape design not only increased the value of their property but also improved their quality of life.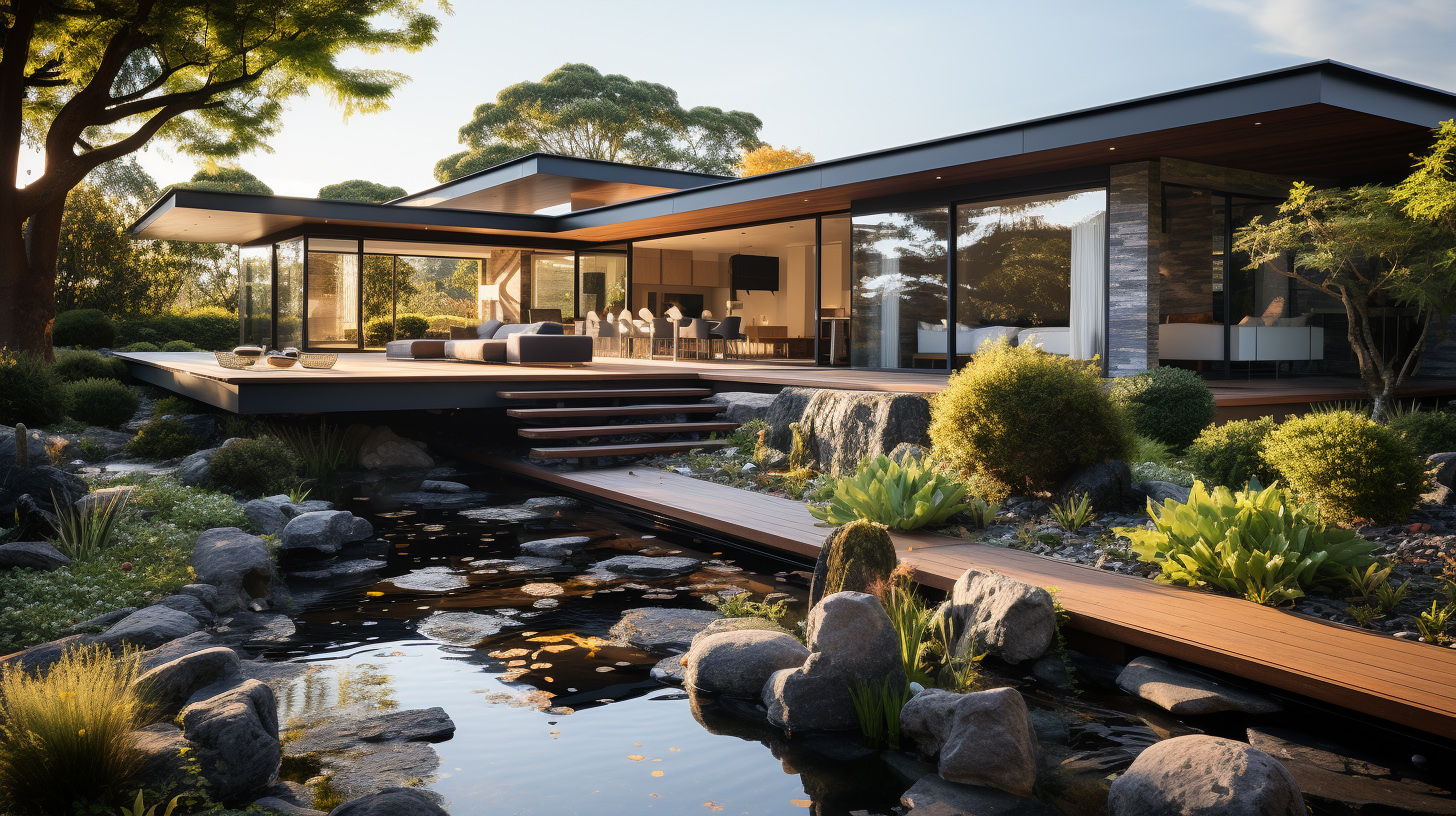 Conclusion
Custom landscape design is a powerful tool for enhancing your outdoor space. It not only adds value to your property but also creates a beautiful and functional environment for relaxation and entertainment. By carefully considering elements such as plant selection, hardscape features, lighting, water features, and sustainable practices, you can create a landscape that reflects your personal style and meets your specific needs. So, why settle for a generic outdoor space when you can have a custom-designed landscape that truly enhances your lifestyle?
Related Articles