Illuminate Your Outdoor Space with Custom Landscape Lighting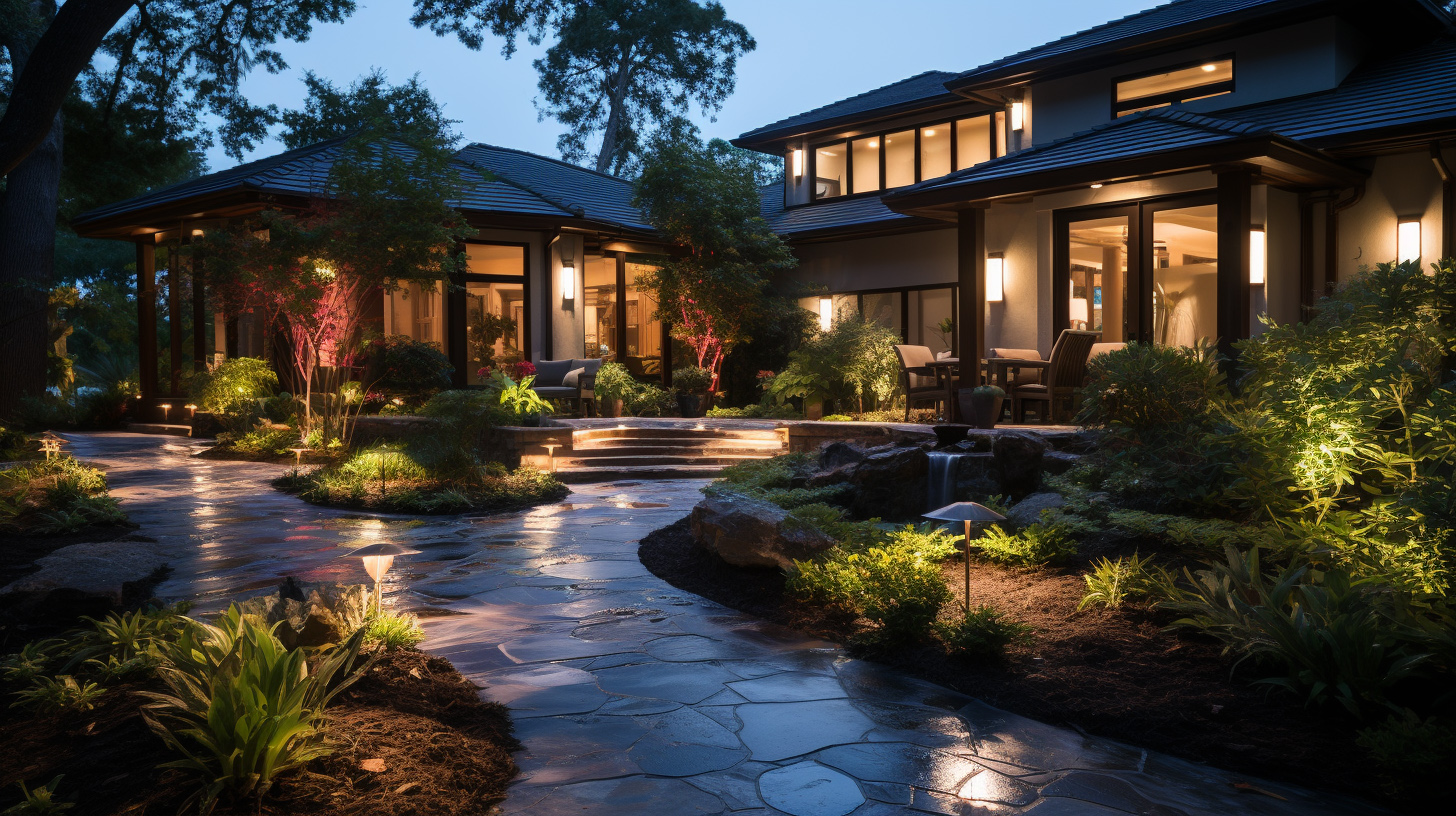 When it comes to creating a beautiful and inviting outdoor space, lighting plays a crucial role. Not only does it enhance the aesthetics of your landscape, but it also provides safety and security during the evening hours. Custom landscape lighting allows you to highlight the unique features of your outdoor space and create a warm and welcoming ambiance. In this article, we will explore the benefits of custom landscape lighting and provide valuable insights on how to illuminate your outdoor space effectively.



The Benefits of Custom Landscape Lighting
1. Enhanced Aesthetics: Custom landscape lighting can transform your outdoor space into a breathtaking sight. By strategically placing lights, you can highlight the architectural features of your home, illuminate pathways, and accentuate the beauty of your plants and trees. The right lighting can create a magical atmosphere that will impress your guests and make your outdoor space a place you never want to leave.
2. Increased Safety: Proper lighting is essential for ensuring the safety of your outdoor space. By illuminating pathways, steps, and potential hazards, you can prevent accidents and injuries. Custom landscape lighting can also deter intruders and provide a sense of security for you and your family.
3. Extended Usability: With custom landscape lighting, you can extend the usability of your outdoor space well into the evening hours. Whether you want to host a dinner party, relax with a book, or simply enjoy the beauty of your garden, well-placed lights can create a cozy and inviting atmosphere.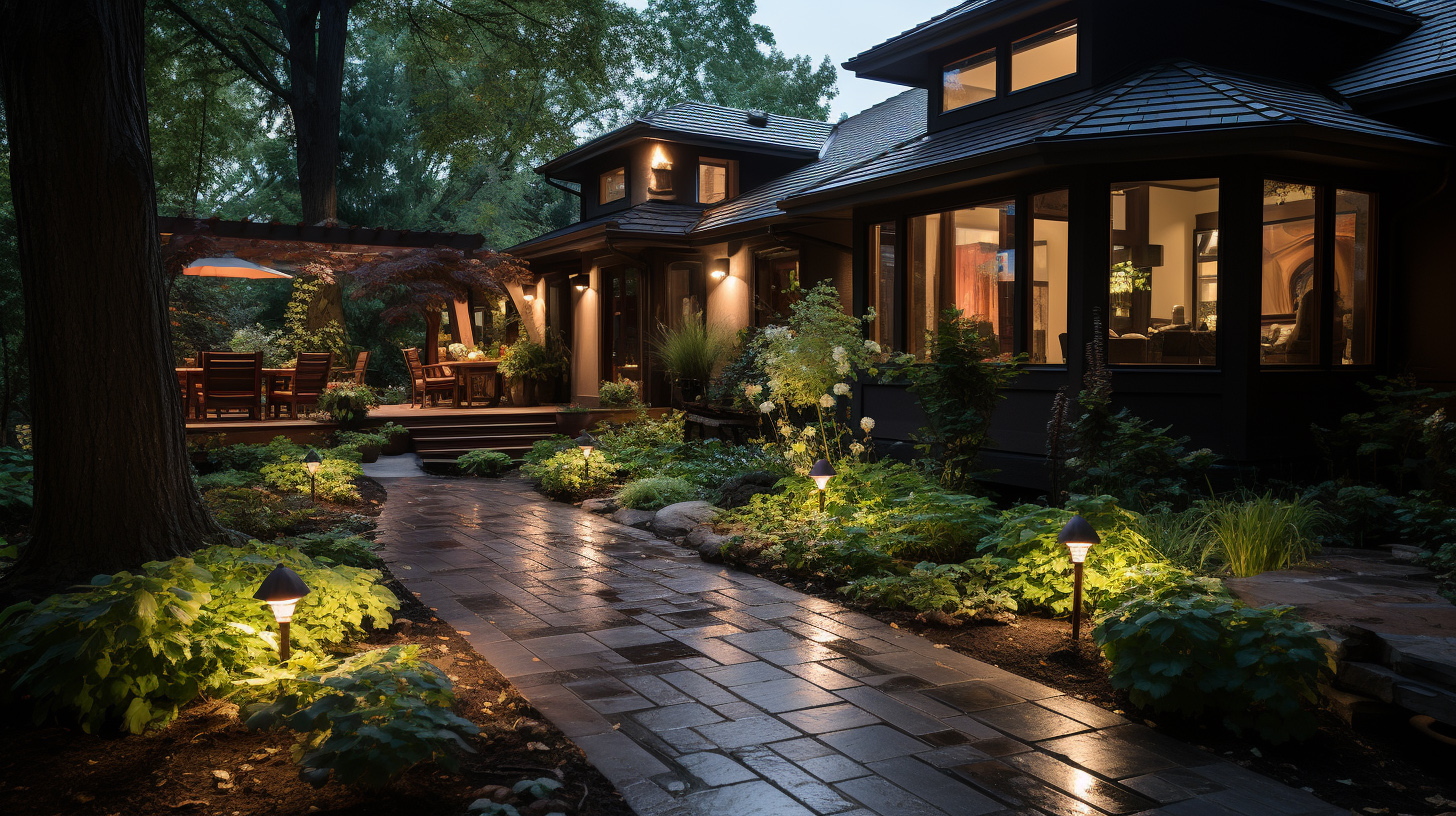 Effective Techniques for Custom Landscape Lighting
1. Layered Lighting: To create a visually appealing outdoor space, it is important to use a combination of different lighting techniques. Layered lighting involves using a mix of ambient, task, and accent lighting to achieve the desired effect. Ambient lighting provides overall illumination, task lighting is used for specific activities such as cooking or reading, and accent lighting highlights specific features or areas.
2. Pathway Lighting: Illuminating pathways not only enhances the safety of your outdoor space but also adds a touch of elegance. Use low-voltage lights along the edges of your pathways to guide guests and create a welcoming atmosphere. Consider using fixtures that blend seamlessly with the surrounding landscape for a more natural look.
3. Uplighting and Downlighting: Uplighting involves placing lights at ground level to illuminate trees, shrubs, or architectural features from below. This technique adds depth and drama to your outdoor space. Downlighting, on the other hand, involves placing lights above to cast a soft glow downwards. This technique is ideal for illuminating seating areas, patios, or outdoor kitchens.
4. Water Feature Lighting: If you have a pond, fountain, or any other water feature in your outdoor space, lighting can enhance its beauty and create a mesmerizing effect. Submersible lights can be placed underwater to illuminate the water, while spotlights can be used to highlight the cascading water or the surrounding landscape.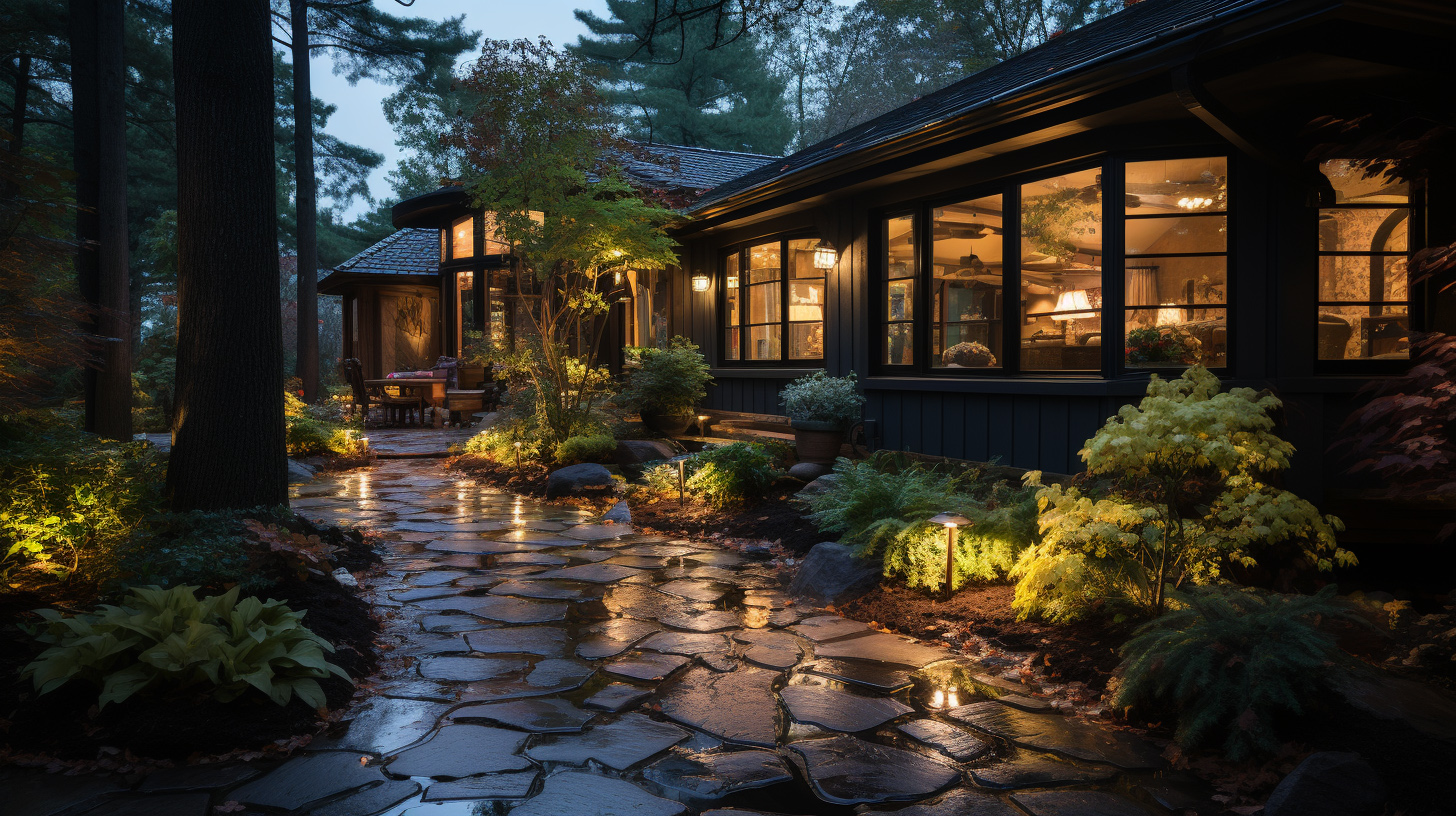 Case Studies: Successful Custom Landscape Lighting Projects
1. The Smith Residence: The Smiths wanted to transform their backyard into an inviting space for entertaining guests. By using a combination of pathway lighting, uplighting, and accent lighting, their landscape designer created a stunning outdoor space. The pathway lights guided guests to the seating area, while uplights highlighted the beautiful trees and shrubs. Accent lighting was used to showcase the outdoor kitchen and bar area, creating a warm and inviting ambiance.
2. The Johnson Residence: The Johnsons had a large backyard with a pool and a water feature. They wanted to create a resort-like atmosphere and make their outdoor space usable even after sunset. Their landscape designer used a combination of downlighting and water feature lighting to achieve this. The downlights were strategically placed to illuminate the seating areas and the pool, while the water feature lighting created a mesmerizing effect that enhanced the overall ambiance.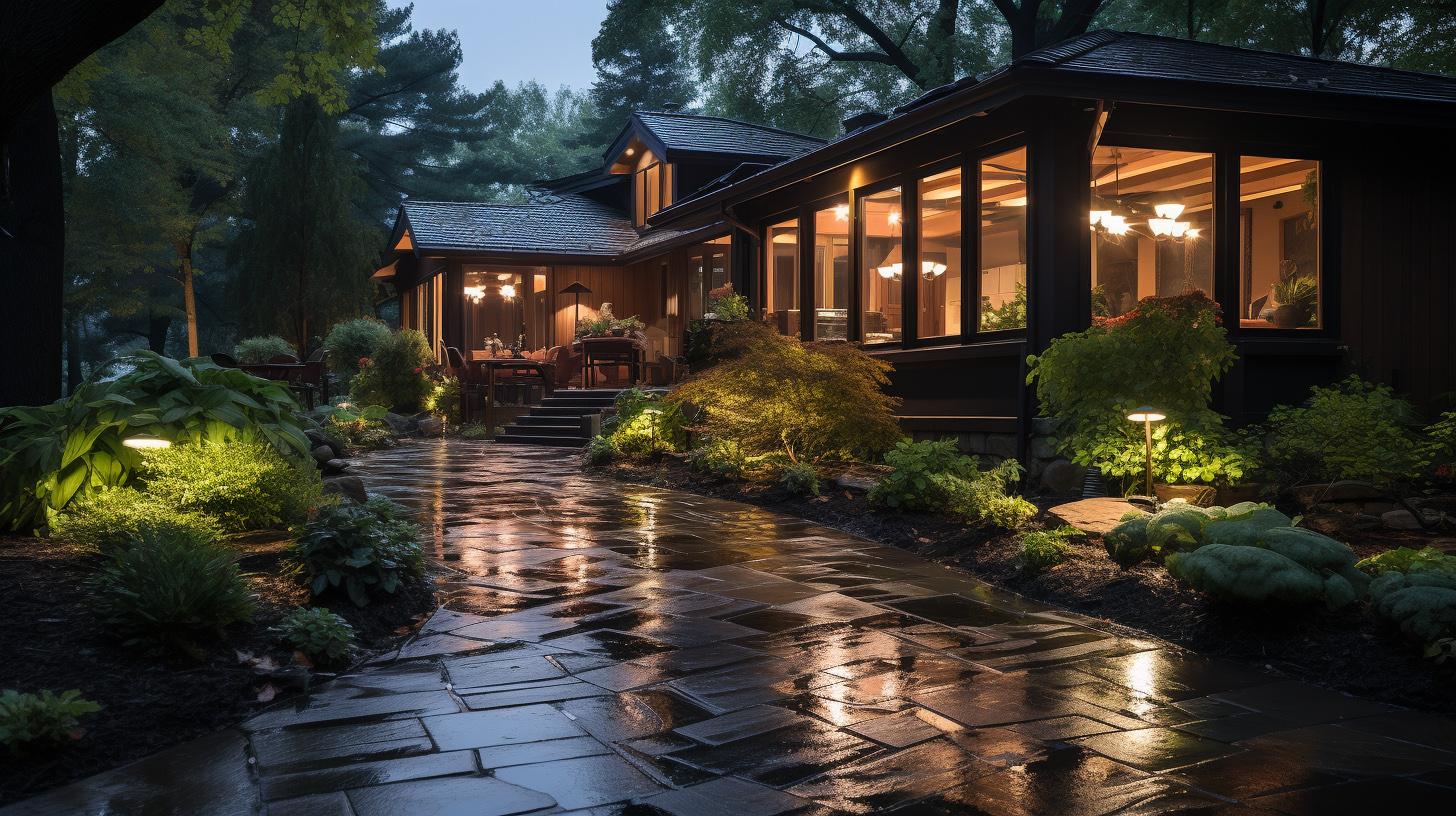 Statistics on the Impact of Custom Landscape Lighting
1. According to a study conducted by the American Society of Landscape Architects, 98% of respondents rated lighting as an important feature in outdoor spaces.
2. The same study found that well-designed lighting can increase the value of a property by up to 20%.
3. A survey conducted by the National Association of Home Builders revealed that 41% of homebuyers consider outdoor lighting an essential feature when purchasing a home.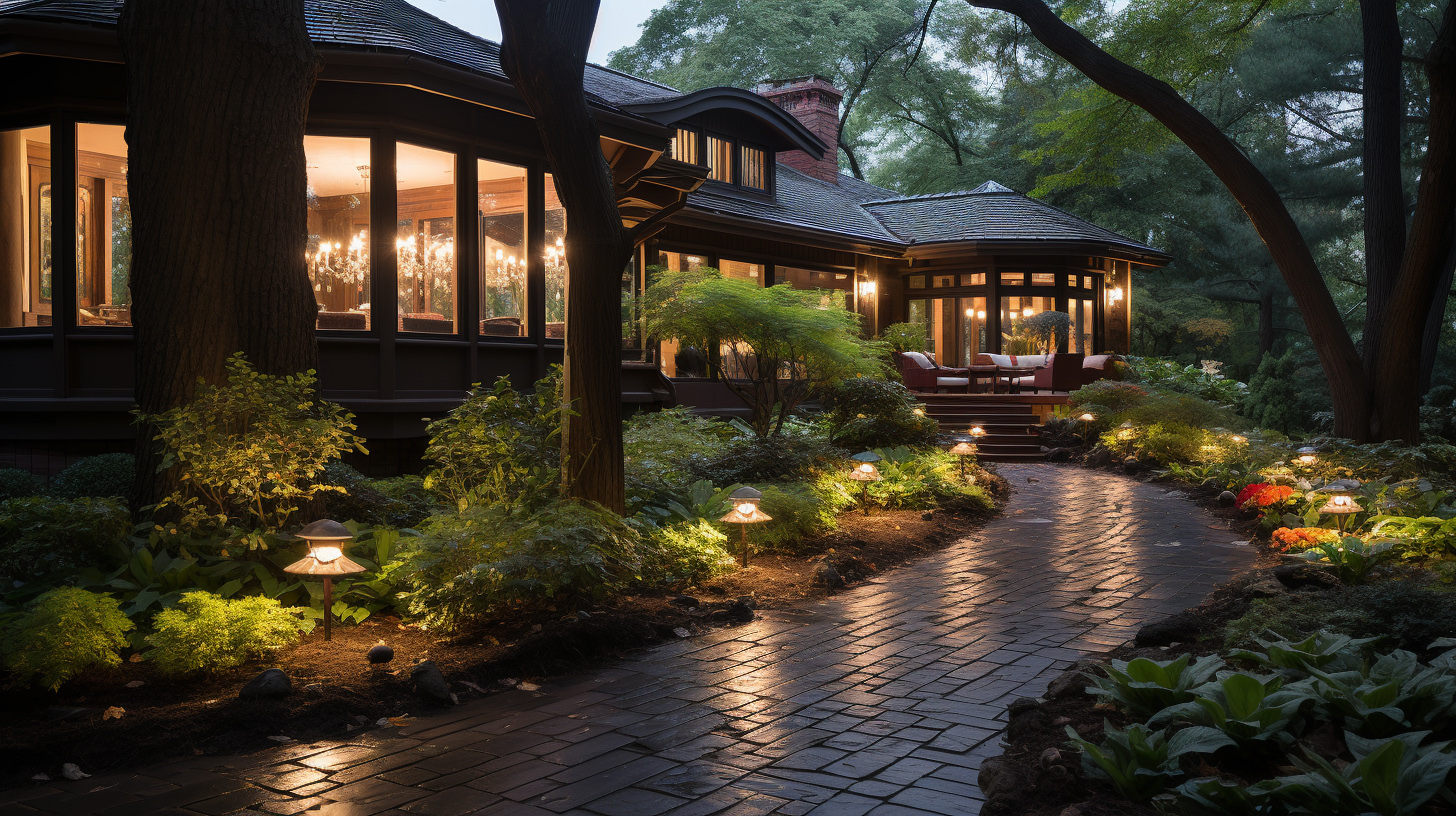 Conclusion
Custom landscape lighting is a powerful tool that can transform your outdoor space into a stunning and inviting area. By enhancing aesthetics, increasing safety, and extending usability, custom lighting allows you to make the most of your outdoor space. By using techniques such as layered lighting, pathway lighting, and uplighting/downlighting, you can create a visually appealing and functional outdoor space. The case studies and statistics mentioned in this article highlight the positive impact of custom landscape lighting. So, why wait? Illuminate your outdoor space and enjoy the beauty of your landscape even after the sun goes down.
Related Articles