Landscape Gardens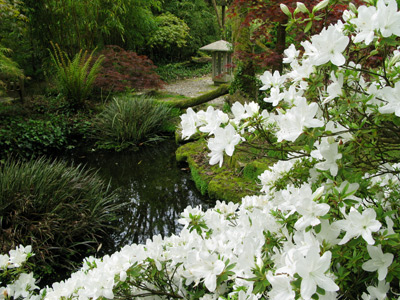 Landscape gardens come in many designs. They can reflect the local environment or one that brings you to another place or time. Seasonal considerations can have a huge impact on the visual experience and be enhanced with stunning additions such as fire pits or gazebos.  Your landscape gardens can even be designed to create positive interactions with local animal populations.
A garden can be visually stunning during any of the four seasons. A variety of flowers, foliage and fruit can be incorporated into any design. Transition from the lush flower filled spring and summer to an autumn and winter speckled with an accent of the beautiful colors of berries.If you are a lover of wildlife, enjoy the benefits of seeing animals snacking in the yard. On the contrary if the deer are being pesky incorporate deer resistant plants into the garden and landscape design.
Contemporary garden designs put an emphasis of crafting a setting which feels friendly and inviting as well as personal and artistic. From the reds, whites, purples and pinks of the berry world to the vibrant colors of a flower drenched garden the options for a beautiful landscape can be variably simple or complex.
Related Articles