Landscaping Company Near By

If you live in Utah and are looking for a landscaping company near by, there's no better option for you than Richter Landscape, Inc.
If you're searching for a company with a long tradition of high-quality service, Richter Landscape is the one you should choose. Since 1978, our main aim has been providing individuals and businesses with unique and outstanding customized landscapes. Our services will both suit your needs and give your home or workplace a distinct look.
Our Services
The services that Richter Landscape offers include:
The complete realization of a landscaping project. From the initial planning stages to the final touches, our licensed contractors will be there for you. Every step of the way, everything will be up to your standards and demands.
Excavation projects. When it comes to heavy lifting, no project is too big or too small for Richter Landscape. Our assembly of various digging and lifting equipment is at your disposal to meet all your excavation needs.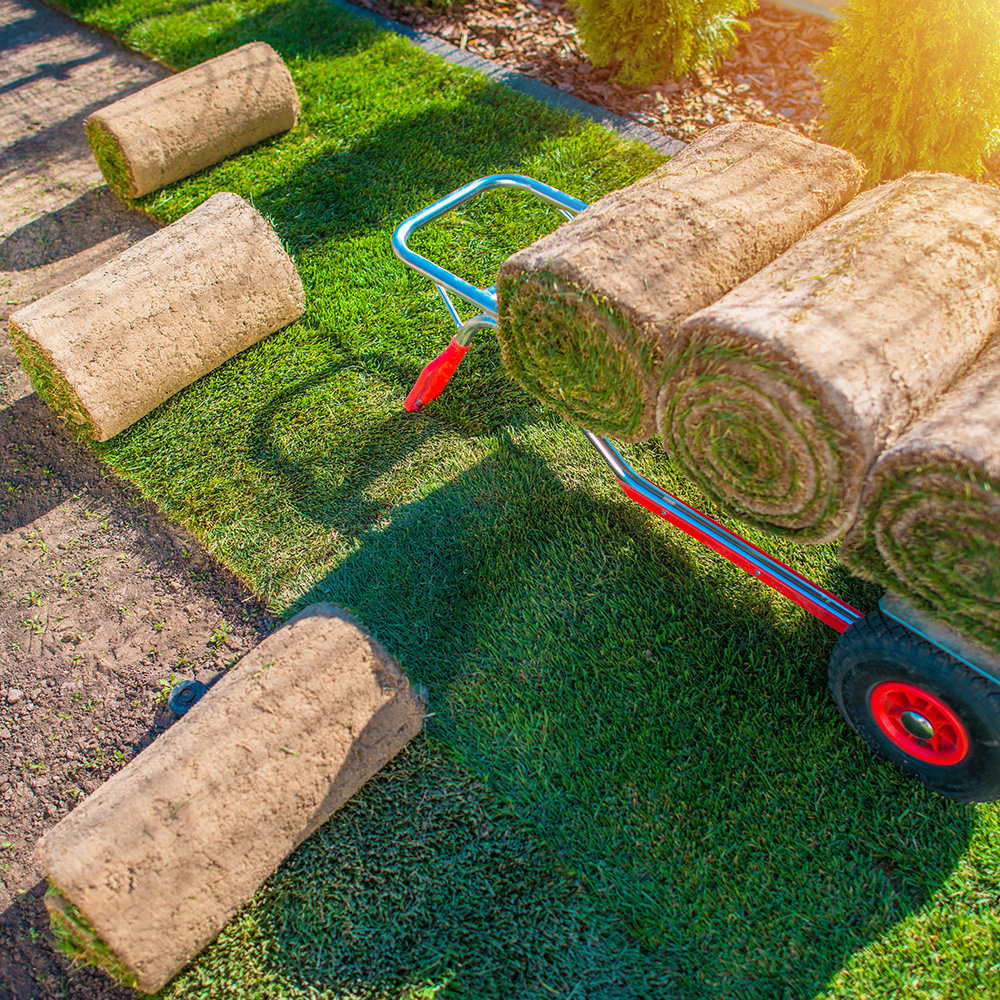 Setting up or maintaining irrigation systems. No matter if you want to start your irrigation system anew, or if you'd rather repair and optimize the one you already have, Richter Landscape is the right choice for you. This is especially true when it comes to any sort of repairs, redesigns, or simply getting your setup ready for winter.
Shaping, finish grading, and contouring. An essential part of maintaining a landscape is a properly functioning draining system. Our skilled professionals are here to help you shape your landscape and preserve a long-lasting look for your property. The services we provide include elevating, smoothing, and cleaning the area, strategically placing plants where needed, and more.
Waterfalls, streams, ponds, and more. Is your aim to create a calming, soothing area on your property? One easy way to achieve that is by having a body of water running through it. With more than four decades of expertise, Richter Landscape can help you decide on something that suits both your budget and your aesthetic needs.
Boulders and retaining walls. Sometimes, a well-placed boulder or a retaining wall made of rock is just what you need to make your property stand out.
In Conclusion
Whether we like to admit it or not, looks and first impressions do matter. That is especially true when it comes to your living environment. The same goes for your business — a nice looking property speaks volumes about the people or business residing within. Your yard is a reflection of your personality, so you should treat it with the respect it deserves.
Our aim is to work together to make your premises look as good as possible. Our many years of expertise guarantee that our project will be done well, and made to last.
When looking for a landscaping company near by, you won't find any better than Richter Landscape Inc. in all of Utah. Whatever you might need, feel free to get in touch with us and let our experts make your vision of a perfect living and/or working locale come true.
What to Know About Landscaping
Looking for Affordable Sprinkler Repairs?
Providing Bountiful with Custom Landscapes
Water Feature Ideas Your Home Will Benefit From
Related Articles