Landscaping Design Ideas and Tips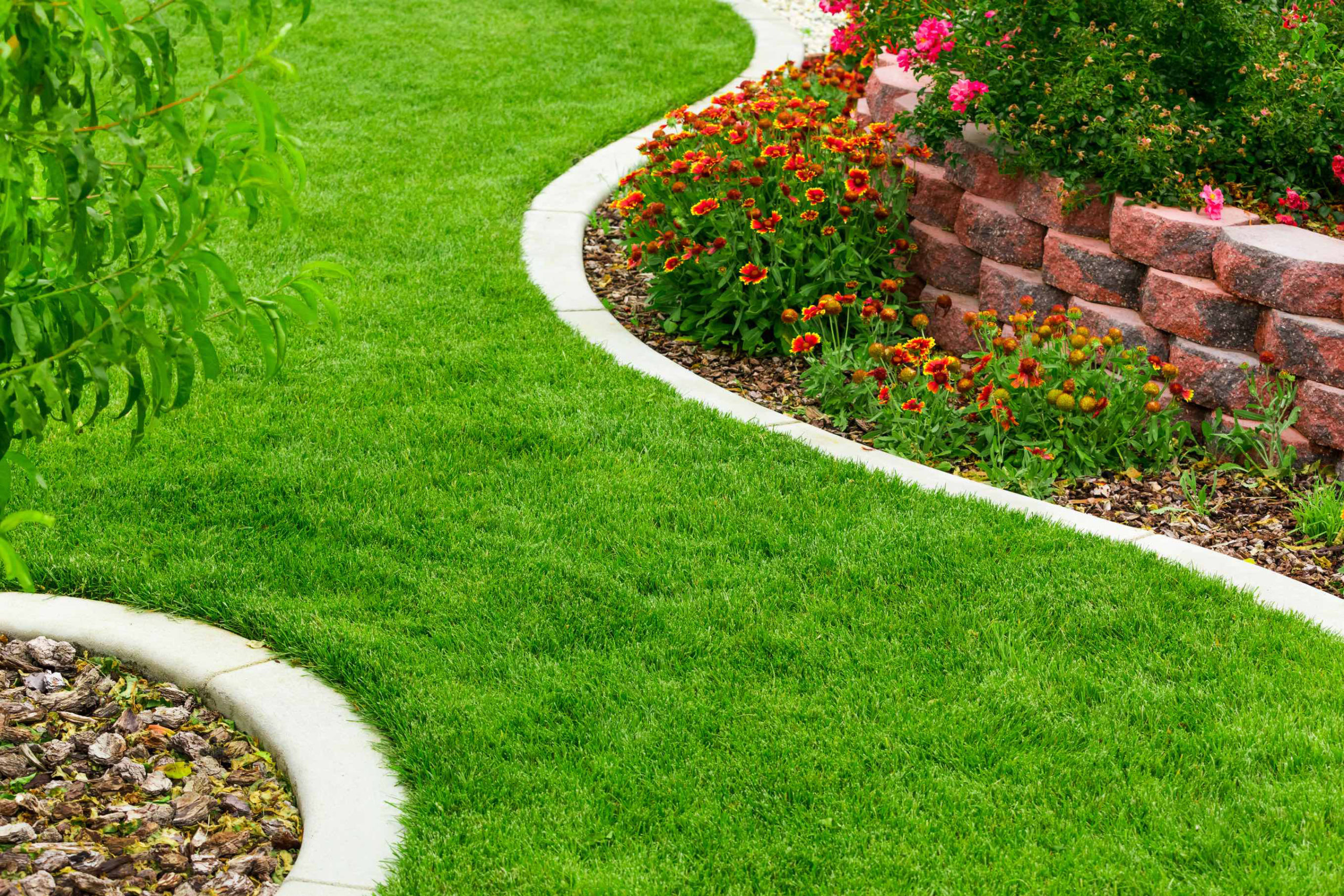 Designing a landscape is not an easy job. If you don't know what you're doing, your backyard can easily end up looking crowded and messy. However, these four best landscaping design ideas and tips can help you create the backyard of your dreams.
1. Try Out Curved Lines
We've all seen plenty of landscapes that go around a house or sidewalk. So, what do they all have in common? They are usually arranged in a perfectly straight line. Although straight lines can look sophisticated, they can also appear quite boring. If you want to experiment, you should give your landscaping some curves.
For example, install a curved edging instead of a straight line one. Alternatively, placing a part of your landscape in the middle of your lawn can be a unique way to mix things up. That way, you'll be able to experiment with the shape and size of it as much as you want. And what looks better than an irregular landscape feature on your lawn?
2. Don't Stick to Just One Plant Variety
Combining various plants is one of the most overlooked landscaping design ideas and tips. Many homeowners stick to plant varieties that they are familiar with, as they are afraid to branch out. However, using only one type of plant can make your landscape look uninspired. Instead, choose a wide range of bushes, trees, and other plant varieties.
Still, when choosing which plants to include in your landscape, you should pay attention to two things. Firstly, think about the climate in your area. If you live in a colder climate, choose plants that don't need much sunlight and vice versa.
Secondly, consider how difficult they are to take care of. Even the most beautiful plant won't stay beautiful if you don't take care of it properly. If you don't have much of a green thumb, choose easy to care for plants, such as Barberry shrubs and Bergenias
3. Add a Few Big Rocks
Do you have a large lawn without any trees on it? Why not spruce it up with some big rocks? It can be quite a challenge to make a vast, empty lawn look appealing. However, including a rock or two into your landscaping plan can make your yard look innovative and sophisticated.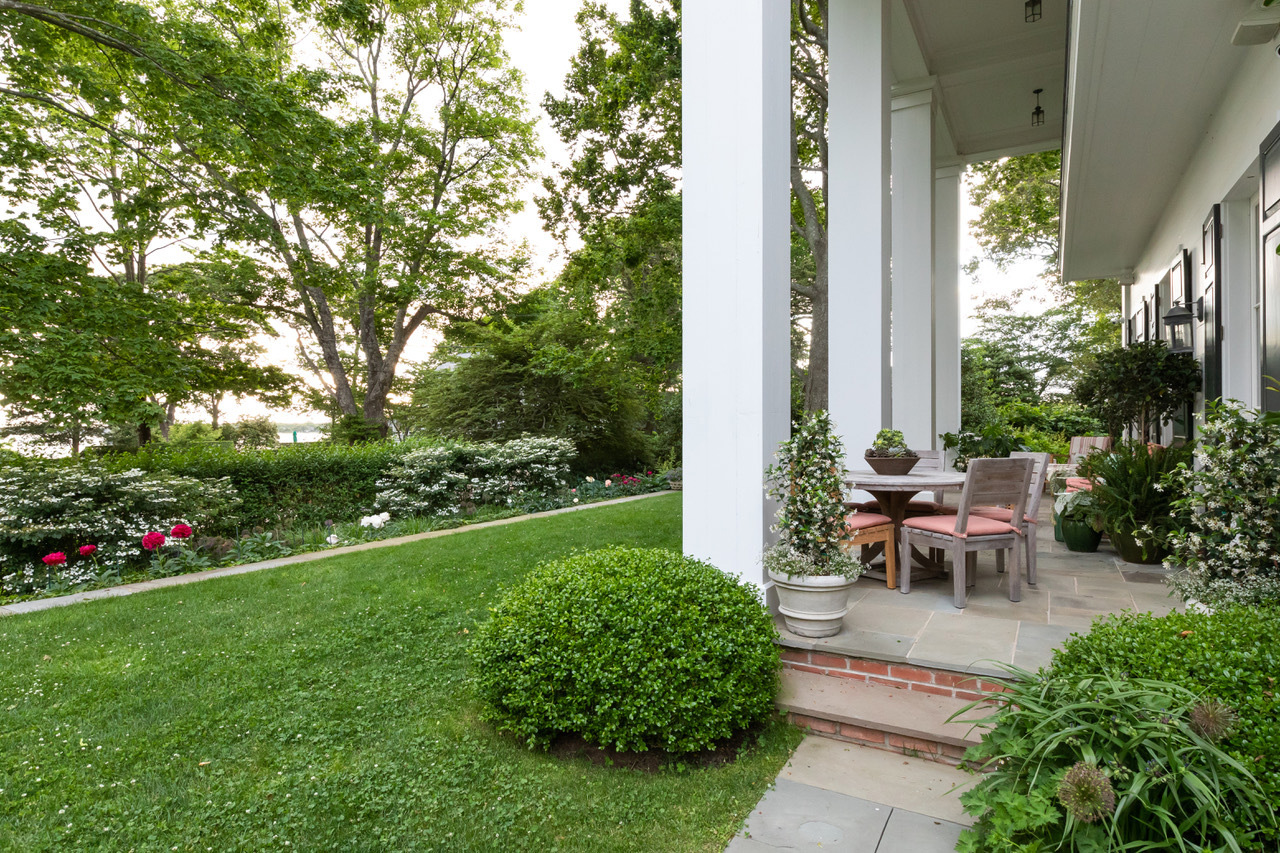 But, what kind of rocks should you choose? It's best to consult a professional when choosing rocks for your landscape. A skilled landscape artist will tell you the size and color you should be looking for. Additionally, they'll help you choose the best place to put the rocks, so they never go unnoticed.
4. Lawn Walkways are Always a Great Choice
If you're looking for landscaping design ideas and tips for your lawn, walkways are a must. The last thing you want is for parts of your lawn to be trampled down by constant walking. In order to avoid that, connect the various points of interest in your yard with walkways.
Stone or brick paths on grass have always looked beautiful. They are quite functional and a great way to preserve your landscape for a long time. Additionally, they connect different areas of your landscape, resulting in a unified appearance.
In Conclusion
If you want landscaping design ideas and tips that are perfect for your backyard, it's best to talk to a landscape artist. A skilled landscape artist will assess the state of your yard and talk to you about your wants and needs. Then, they'll do everything that's in their power to give you the landscape of your dreams. At Richter Landscape, that's exactly what you'll get. Get in touch with us if you want your wildest landscaping dreams to become a reality.
Creative Landscaping Topics to Read About
Landscaping Ideas and Designs for Your Home
Creative Landscape Ideas for Your Home
Browse Through Landscaping Design Ideas
Related Articles