Landscaping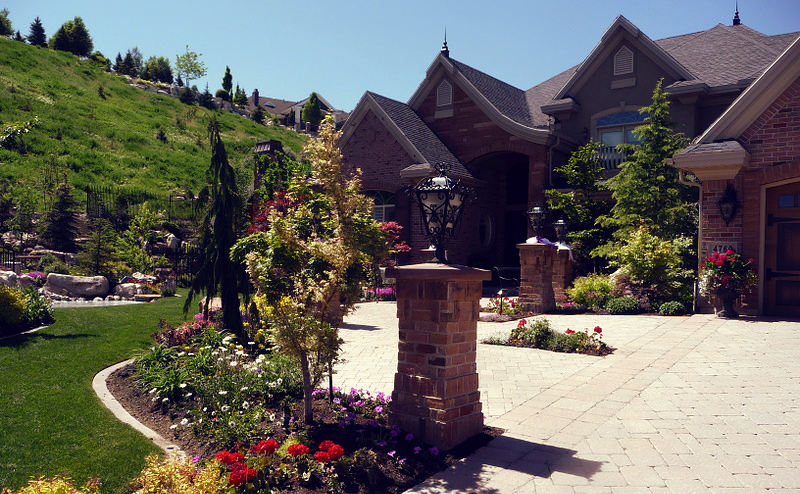 Have you wanted to transform the landscape of your property to create a unique, exclusive, private or classic design that reflects your vision or dream? Top landscaping trends today include maximizing outdoor backyard fun, incorporating water features that add peace and tranquility and creating living spaces for entertaining purposes. Your imagination becomes our building blocks to create a design that specifically works for you. Architectural elements such as fireplaces, gazebos, retaining walls, pools, kitchens, walkways and decks add elegance, functionality and appealing charm. Our award winning designs have been featured with the parade of homes and include high profile properties. The services offered are inclusive of commercial and residential locations of any size and fully meet your needs.
At Richter Landscape Inc we strive to achieve superior customer service, complete satisfaction and a rewarding experience that demonstrates our knowledge and participation in the industry for over 30 years. Our company was built on honesty and integrity and it shows in every completed project. Landscaping adds a level of sophistication that reflects your personality, individuality and style that we capture beginning with land planning and a full consultation that has no upfront costs. As we take you through every step of the way, we continue the process by providing maintenance and premium services that contribute to peace of mind when making this kind of investment.
One of the features you may appreciate about our landscaping services is the onsite layout viewing that gives you an opportunity to evaluate and visualize the design prior to the finished product to ensure your needs have been met. Our architects create lush, beautiful and elegant arrangements and blueprints that make this a one of a kind experience. Our team of professionals includes excavation, boulder placement, contouring, shaping, finish grading, irrigation systems, winterizing, fencing, outdoor lighting, repairs, maintenance, snow removal and so much more, which allows us to provide you with everything you need from start to finish. We would love the opportunity to create and carry out your personal vision to perfection to make your landscaping dreams a reality.
Related Articles