New Landscaping Ideas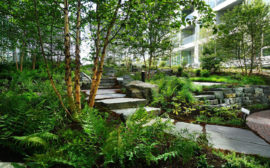 Your home can be your number 1 favorite place where you can relax and chill after a very tiring day. And if you want it to look more relaxing, why not surround it with a moat, use any of these beautiful yard landscaping ideas to add warmth, color, and texture to the place you love to live. There are many beautiful and enjoyable ways to make your home more inviting and engaging. Some of our best landscaping ideas contain adding height with planters and baskets, and design spaces where your guests can feel relaxed and enjoy drinks and company. Here, we will give you some new landscaping ideas to let you stir your imaginations. Please make use of our best landscaping ideas to help you create an extraordinary outdoor space we know you will cherish.
Driveway Landscaping
To begin with we can create a slightly raised island of lawn in the center of the drive. Then, put in a low boxwood hedge toward the back of the island with roses, annuals, and perennials rising above the fence in the front. Blend a variety of colors, textures, and heights for a great look. Try 'Crystal Fairy' rose for height, lamb's ears for texture, and 'Butterfly Deep Rose' petals for color.
Woodland Garden
If you wanted to stretch your living space to enjoy the beautiful woodland setting outside your back door, this is the best idea for you. It is a series of outdoor rooms that transition from a very developed space to a regular setting with native plantings, an outdoor fireplace, a koi pond, a shade garden, and irregular blue stone paths.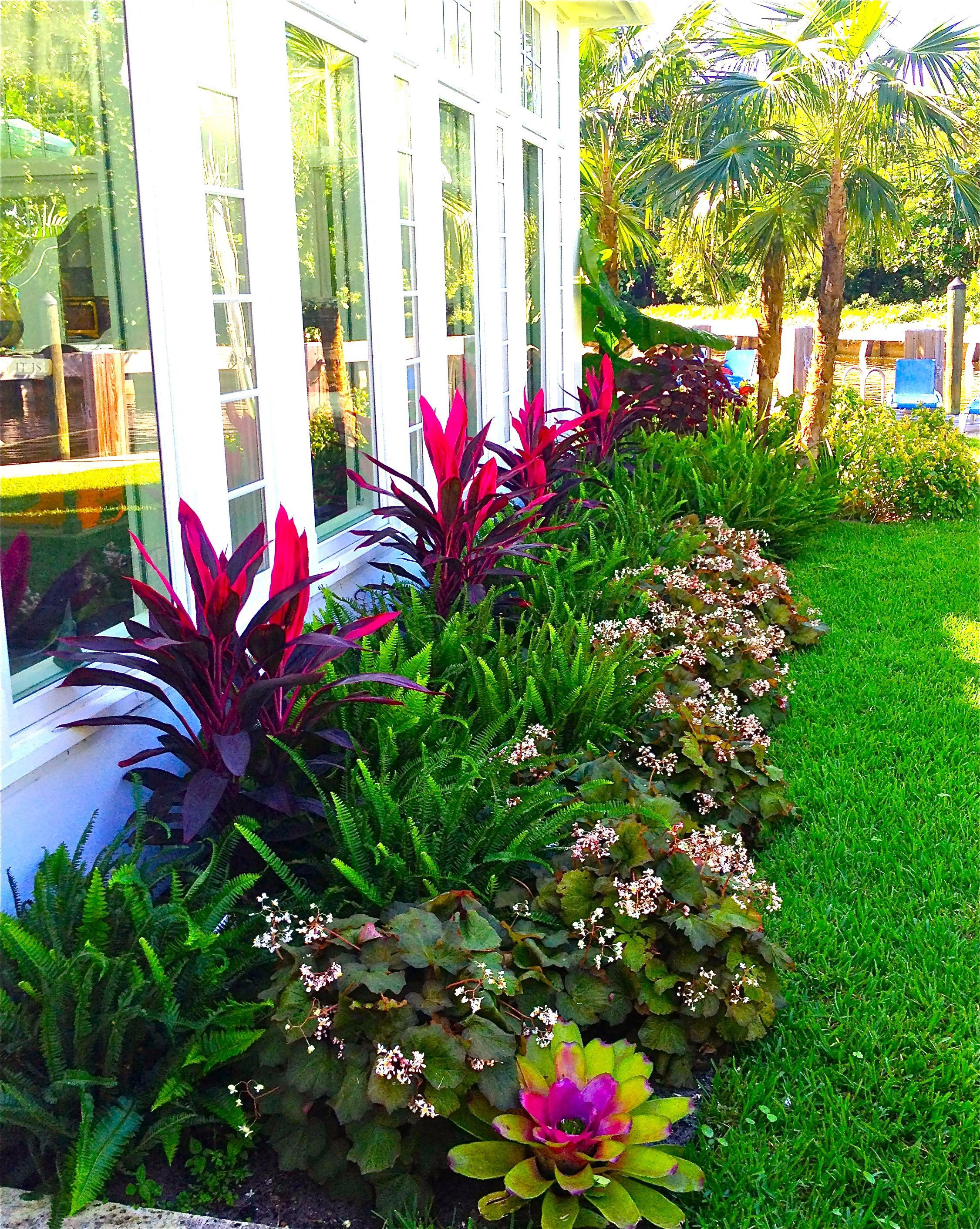 Earthy Escape
It features a gravel sitting area with a stacked-stone retaining wall and flagstone steps leading to the nearby woods. The con transition from the backyard to the forest is appealing for homeowners who want to go for an afternoon stroll and enjoy outdoor activities. The large-scale use of natural stone is perfect for a rustic landscape.
Desert Front yard
The unique architecture of this home lends itself to an other-worldly garden. Along the front walkway, dense plantings of golden barrel cactus provide color and interest all year long. If your front yard is full of rocky soils, build raised planting areas and fill them with healthy soil to provide a more substantial root zone for your plants.
Shades of Green
A monochrome planting scheme creates an ultra-restful landscape. All-green color palette like autumn fern, mondo grass, and impatiens providing small spots of color grows below a canopy of Atlas cedar trees. The pavers are originally sourced recycled granite curbing with low-growing ground cover with the joints.
Circle Garden
A dull English garden was transformed into a vibrant yard with circular spaces that lead to a lower-level patio. The backyard features a cobbled path and interlinking grass circles with pruned "ball" boxwoods that emphasize the circular theme.
Bluestone Hardscape
A geometric backyard features bluestone steps, a retaining wall, and embedded pavers. Deciduous shrubs and mini trees maximize the seasonal color quality in Midwestern landscapes.
Fulham Garden
A synthetic lawn can give the look of a lush English backyard without the maintenance. Square pavers are rooted in the faux yard near a narrow planting bed that features Spanish olive trees and leads the way to a corner built-in seating area.
Incorporate new landscaping ideas to beautify your property.
Updating your home's landscaping and incorporating new landscaping ideas is a great way to increase your property value and create outdoor spaces for relaxing and entertaining. Whether you want to focus on growing your curb appeal or beauty with a reimagined front yard, create a backyard retreat with dining and entertaining areas, or both, there are many options and features to consider.
Need More Landscaping Information, Take a Look at These Topics
Looking for Pond Ideas For Your New Landscape?
Need a Professional to Give You Water Feature Ideas?
Do You Need Your Sprinklers Fixed, Call Today
Related Articles