Outdoor Lighting for Landscapes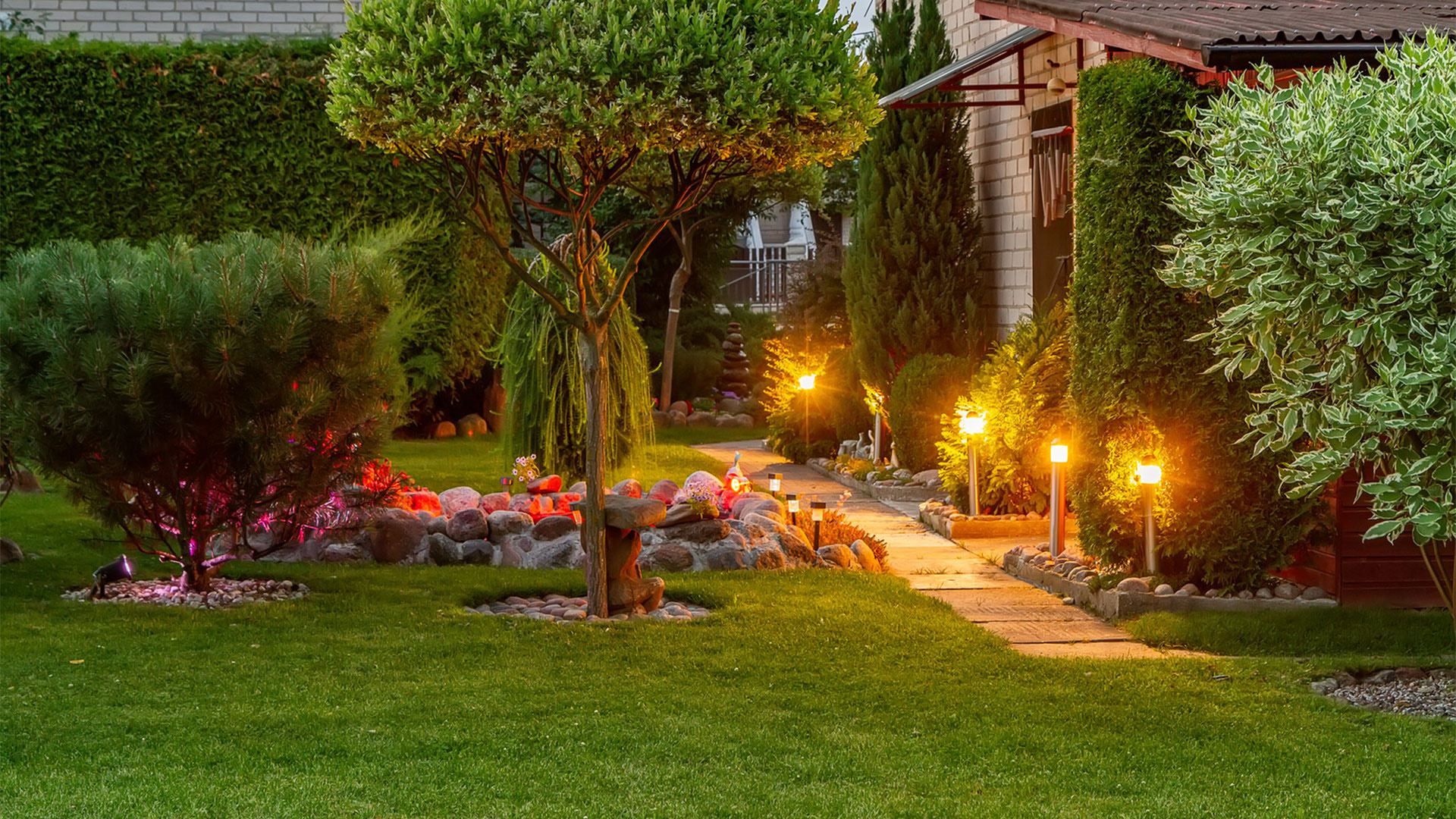 Outdoor lighting for landscapes is what you should be looking at if you want your yard to act as an extension of your home. Good lighting goes a long way, and it could help boost your home's curb appeal. To add finishing touches to your yard, consider using one or more of the following types of lights:
1. Spotlights
When it comes to accentuating individual architectural or landscaping features, it doesn't get much better than spotlights. These fixtures will do the prominent parts of your property justice by illuminating them with a narrowly focused, 45-degree beam. If you have beautiful trees or you're particularly proud of your home's facade, strategically placed spotlights are the best way to show that.
2. Floodlights
Spotlights' less focused cousins, floodlights can provide up to 120 degrees of bright illumination to more general areas of your property. They are used to illuminate bigger patches of land, so they can help make your property safer. In addition, as they will easily light up a good part of your backyard, they will give you at least one well-lit area for evening hangouts. As such, these fixtures are a perfect choice if you want your outdoor lighting for landscapes to be both beautiful and useful.
3. Wash Lights
Probably the softest outdoor lighting for landscapes, wash lights are a discreet but effective way to light up large surfaces such as flat facades and garden walls. These fixtures guarantee an elegant, gentle beam that will be easy on the eyes.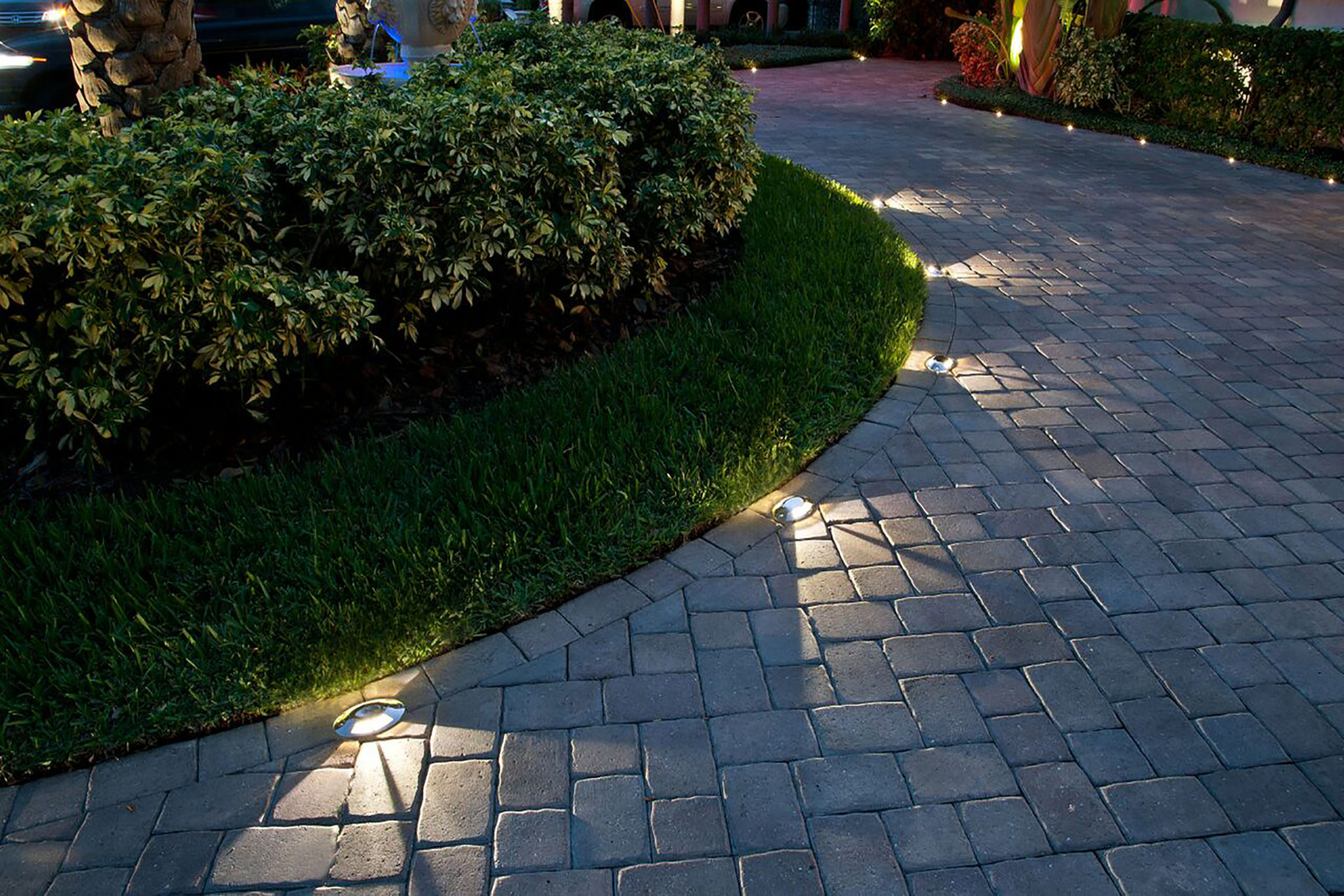 4. Pathway Lights
As their name aptly suggests, pathway lights will make it easier for you and your visitors to get to your front door or go about your garden. These fixtures diffuse a gentle, downward light at the foot level, making it easy for anyone to see where they're going. Aside from that, pathway lights can serve as protection of border plants, if you have any. Finally, they can also serve as accent lights for low-level plants you have nearby.
5. Well Lights
Unlike other types of outdoor lighting for landscapes on this list, well lights are not above the ground. Quite the contrary — the bulb is enclosed in a waterproof case and buried into the ground. As a result, most landscape artists choose them if they want to add a dramatic touch to a home's exterior. Placed strategically, well lights can up light trees or shrubbery across your backyard, turning it into a charming area to gaze at.
6. Down Lights
Down lights are the exact opposite of well lights, at least when it comes to placement. They are a perfect solution if you're looking to create a moonlit effect. You can place them on tree trunks or even on the branches, depending on the effect you want to achieve.
A Few Parting Words
Regardless of the type of outdoor lighting for landscapes you choose, keep in mind that it needs to be durable. After all, you don't want to go out every couple of days to fix something or replace a bulb. So make it a point to look for fixtures with LED lights. And if you're not sure how to choose, give us a call; we'll be happy to help!
What to Know About Outdoor Lighting Articles
Decorative Outdoor Lighting Ideas
Read More About Our Affordable Outdoor Lighting Plans
Outdoor Lighting Installation Estimate
Related Articles