Park City Sprinkler Systems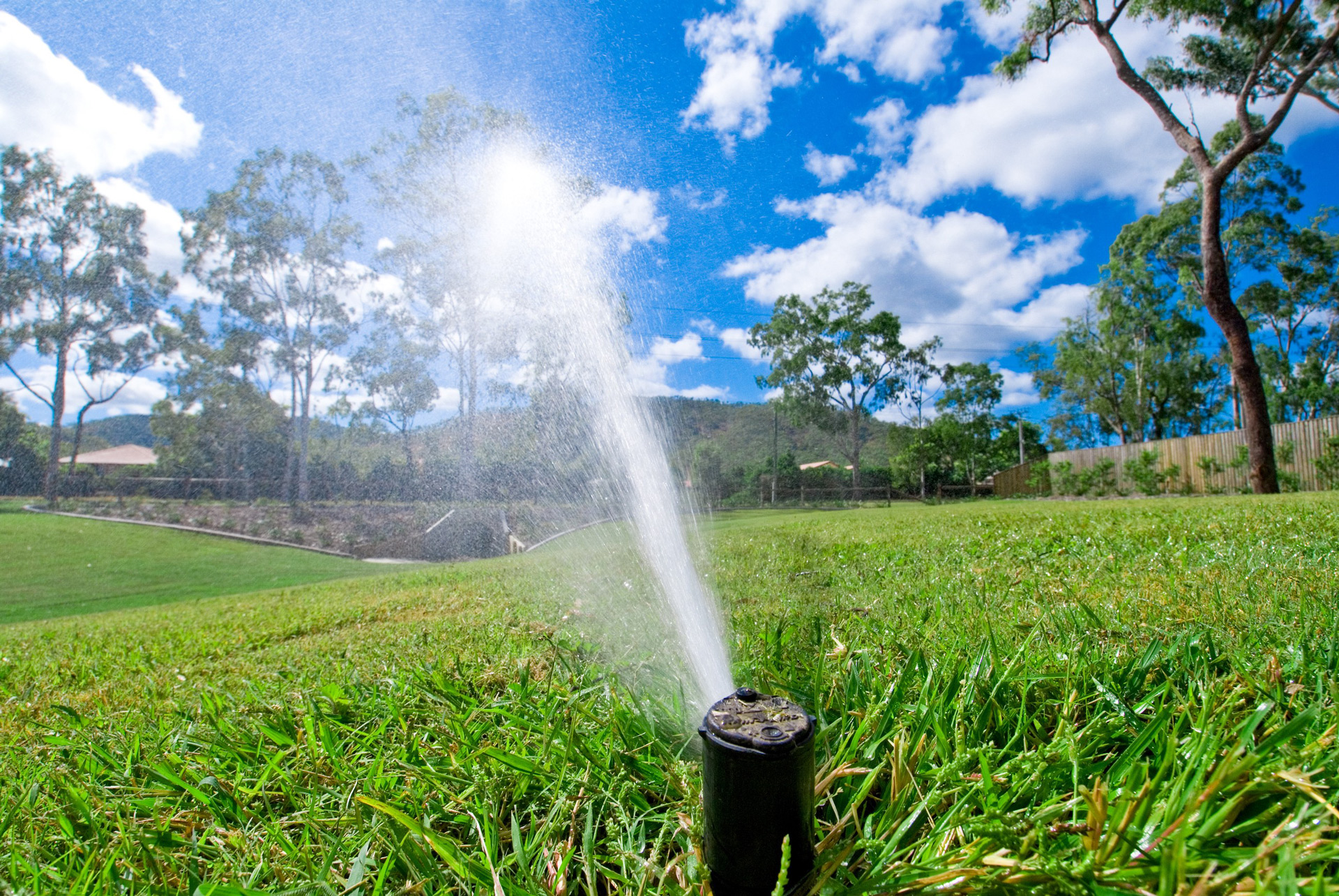 Your lawn says a lot about you and your business, and if you want to make the right impression, you should consider installing Park City sprinkler systems. We work on all systems, so whether you need to replace, repair, or build a completely new one — we have you covered!
Furthermore, we'll come to your property, design the perfect sprinkler system for you — and install it! What's more, we'll have your sprinklers up and running in no time.
Benefits of Sprinkler Systems
Sprinkler systems allow you to cover any small or large area on your property. Even though they are a bit pricier when it comes to installation — they will be worth it in the long run. We will set you up with a good supply of clean water, free of suspended sediments. The said sediments will cause problems to your sprinkler nozzle by blocking it, and will ultimately spoil your crops. Additionally, our sprinkler systems will water your lawn, plants or crops on a timed schedule.
Our Services
Installing a sprinkler system is not something you should be overwhelmed by. Our knowledgeable professionals are here to help you make an informed decision and install a system that best suits your needs.
Service Startup
We will devise and install the perfect sprinkler system for you.
Upgrades
If you have an outdated sprinkler system, we can set up the newest, state-of-the-art system on your property. If you have just installed sod on your property, and need to update your sprinkler system — we have you covered.
Repairs
We will come and repair your sprinkler systems quickly and efficiently — you will never notice we were there. But your lawn will know the difference.
Winterizing
Winterization is mandatory in some areas, it minimizes the risk of freeze damage and keeps your sprinkler system working for a longer time.
Don't wait until the last second to winterize your irrigation systems — book an appointment now!
Give Us a Call
Integrating sprinkler systems can be very difficult and complex, especially if you don't have any experience. If you don't want to waste time before your lawn starts drying up, you may need to do it quickly. We offer full-service Park City sprinkler systems, so you don't have to worry about having a beautiful yard all year round. Additionally, you don't need to think about things like sprinkler system diagrams, what size of the pipes you need, and how much water pressure to use — just call a professional.
Take a Look at These Helpful Sprinkler Links
Need Help With Your Sprinkler Installation?
Need Sprinkler Repairs Before it Gets Hot?
Need an Irrigation System For Your Park City Home?
Related Articles