Ponds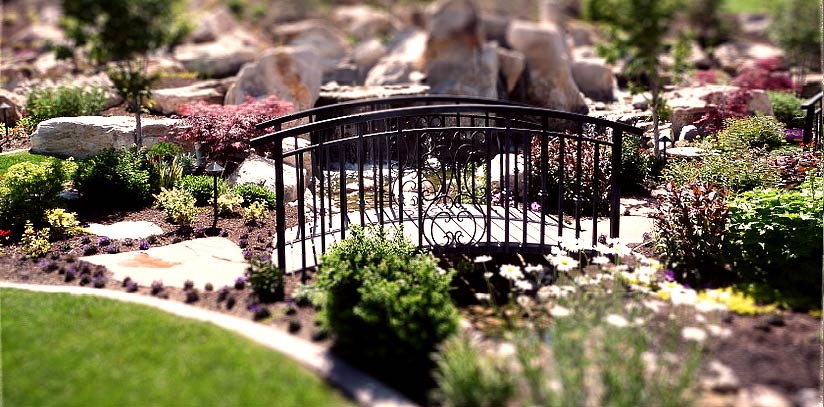 Are you interested in enhancing the beauty of your property? One of the top trends of the year has been the addition of ponds to many commercial and residential locations as a way to create soothing or relaxing area for clients, family and friends to enjoy. We customize and create all water features based on your vision and needs. Our design team has over 30 years of experience transforming landscapes into magnificent and luxurious properties that have been featured in the parade of homes. We would love the opportunity create a unique, distinctive personal paradise that can be enjoyed for years to come.
What kind of water feature or pond are you looking for? Lilly or garden ponds are great for calm and protected areas that produce tranquil and serene settings. During the warmer months koi ponds are a fantastic way to bring a touch of nature to your home but takes careful consideration as they have special requirements for up-keep. One of the more popular choices recently has been vanishing edge and rock garden ponds that add an elegant touch and can be incorporated with waterfalls to enjoy the soothing sounds of running or bubbling water. Our architects are experts in taking your dreams and creating a masterpiece to be proud of. There are no limitations to your imagination.
Each pond creation will have unique characteristics that can be constructed to meet your needs and size of space. The natural atmosphere of flowing water achieves balance, peace, tranquility and offers a private area to reflect, relax and gather with loved ones or a place for solace. Adding a pond or water feature is a valuable investment and great addition to any property that will bring years of joy to those you love. For centuries fountains and ponds have been created by many cultures and uses to increase the beauty and peacefulness of a surrounding and we look forward to being able to create this just for you.
Related Articles