Salt Lake City Pergolas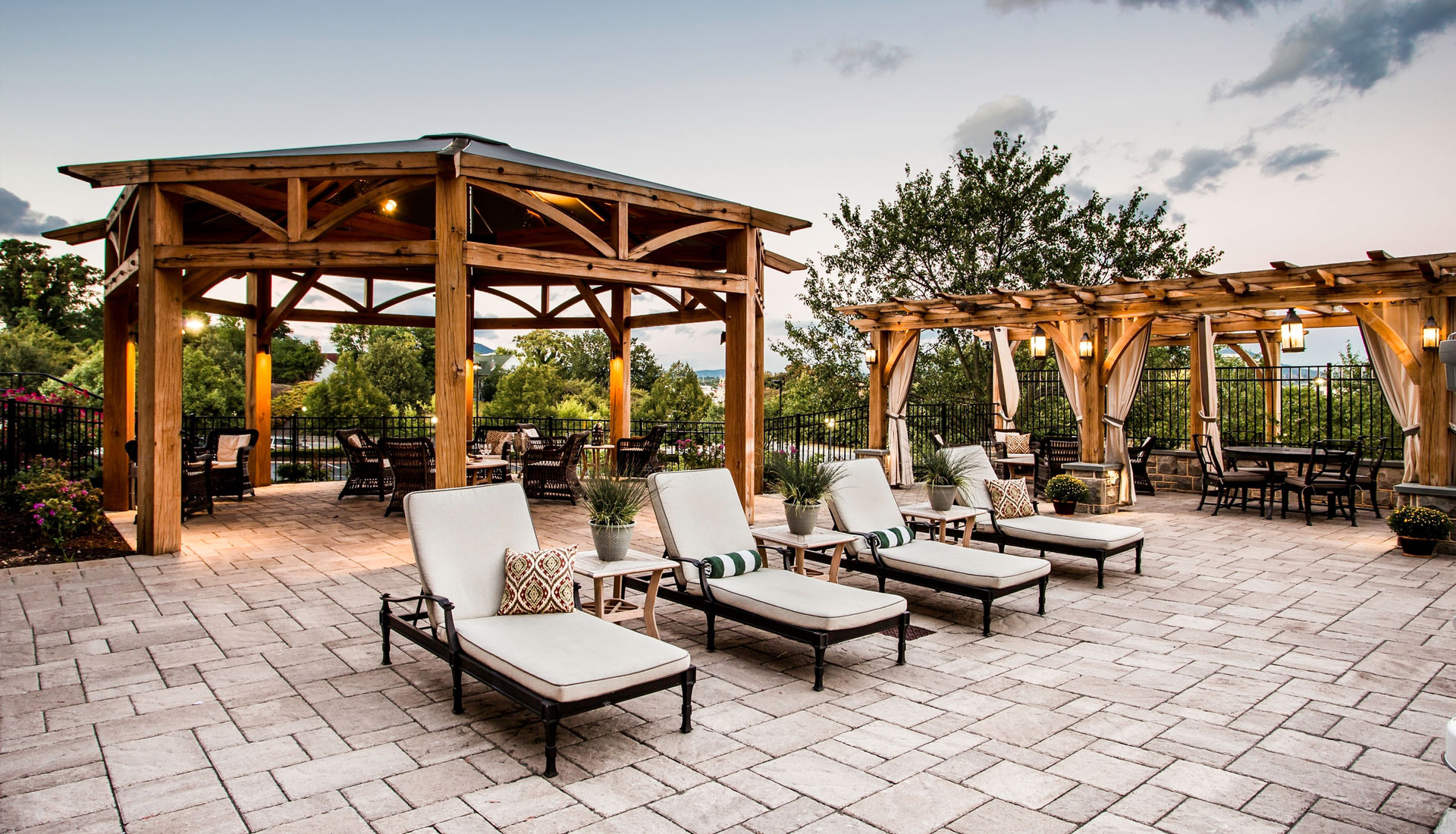 Salt Lake City pergolas are everything you imagine them to be and more. They can act as an extension of your home and protect your terrace from debris and rainfall. What's more, they allow you to create a beautiful oasis and protect yourself from the sun while feeling a fresh breeze pass through. And if you need to liven your space up a bit, pergolas are ideal for climbing plants to grow on.
Modern pergolas are built from man-made materials such as vinyl, wood, or even CPVC. Additionally, they are more affordable than ever and their popularity is on the rise. Wooden pergolas can be created with water-resistant or any other type of preservative-coated wood. However, pergolas made of synthetic material can be a great low-maintenance alternative to wood. You don't even have to stain them, and they will be stronger and last longer than wooden ones.
The Gorgeous Versions of Pergolas
Salt Lake City pergolas come in so many shapes and sizes, it's hard to find just one you like best. However, we've made a list to provide you with some inspiration for your pergola design.
Pergola Passages
Pergolas can link pavilions or connect your home to anything from an open garden to a swimming pool. However, you don't need to attach pergolas to any structure, as they can be standalone features. They offer a lot of creative freedom and allow you to feature everything from trees and flowers, to concrete columns. Furthermore, they can provide a lot of shade and allow the flora on your property to truly thrive.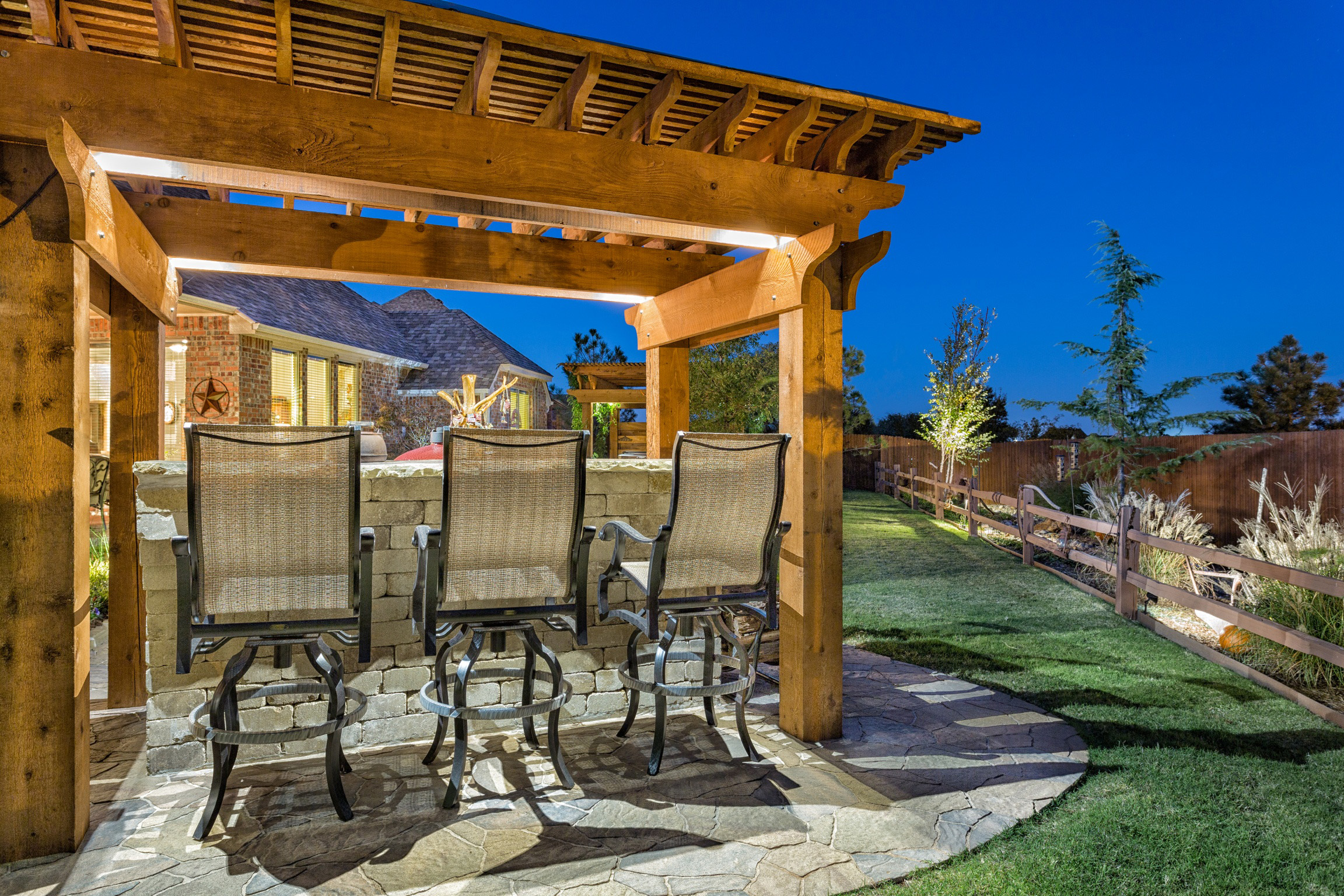 Poolside Dining Pergolas
You can use a pergola to separate outdoor areas in the same way you would use walls and furniture inside your home. Poolside dining is a very popular feature in many successful hotels and gorgeous homes all over the world. Also, they look very luxurious and allow us to feel more calm and relaxed.
Outdoor Living Pergolas
Pergolas can be designed and installed in addition to furniture in order to create a perfect outdoor living room. This might be an ideal solution to merge indoor and outdoor living — especially if you live in a warm climate. Furthermore, they can combine the comfort of your own home, with beautiful flowers and other greenery of the outdoors. Additionally, they will enhance the appearance and value of your property.
Final Thoughts
Just because you want to stay out of the sun, doesn't mean you have to be inside. Salt Lake City pergolas all around town provide the same comfort and shade you have indoors. But they also have the added perk of nature and beauty that you can only get outdoors. You can lounge in the shade while enjoying a gorgeous view of your pool or blooming garden. Whether you want to completely close yourself off from the rest of the world, or be in the open and one with nature — you can hardly go wrong with pergolas.
As you've probably seen around the city, Salt Lake City pergolas create urban oases and some much-needed privacy. However, keep in mind that the prettiest ones are built by experts. You will need a team of experts to help plan and build your pergola, and you should hire someone with years of valuable experience. So if you want to build a beautiful, one-of-a-kind outdoor space — don't hesitate to call us.
Check Out These Informative Topics
Learn More About Richter Landscape
Schedule a Free Pergola Quote
Need More Information About Irrigation Installation?
Related Articles