Salt Lake City Sod Services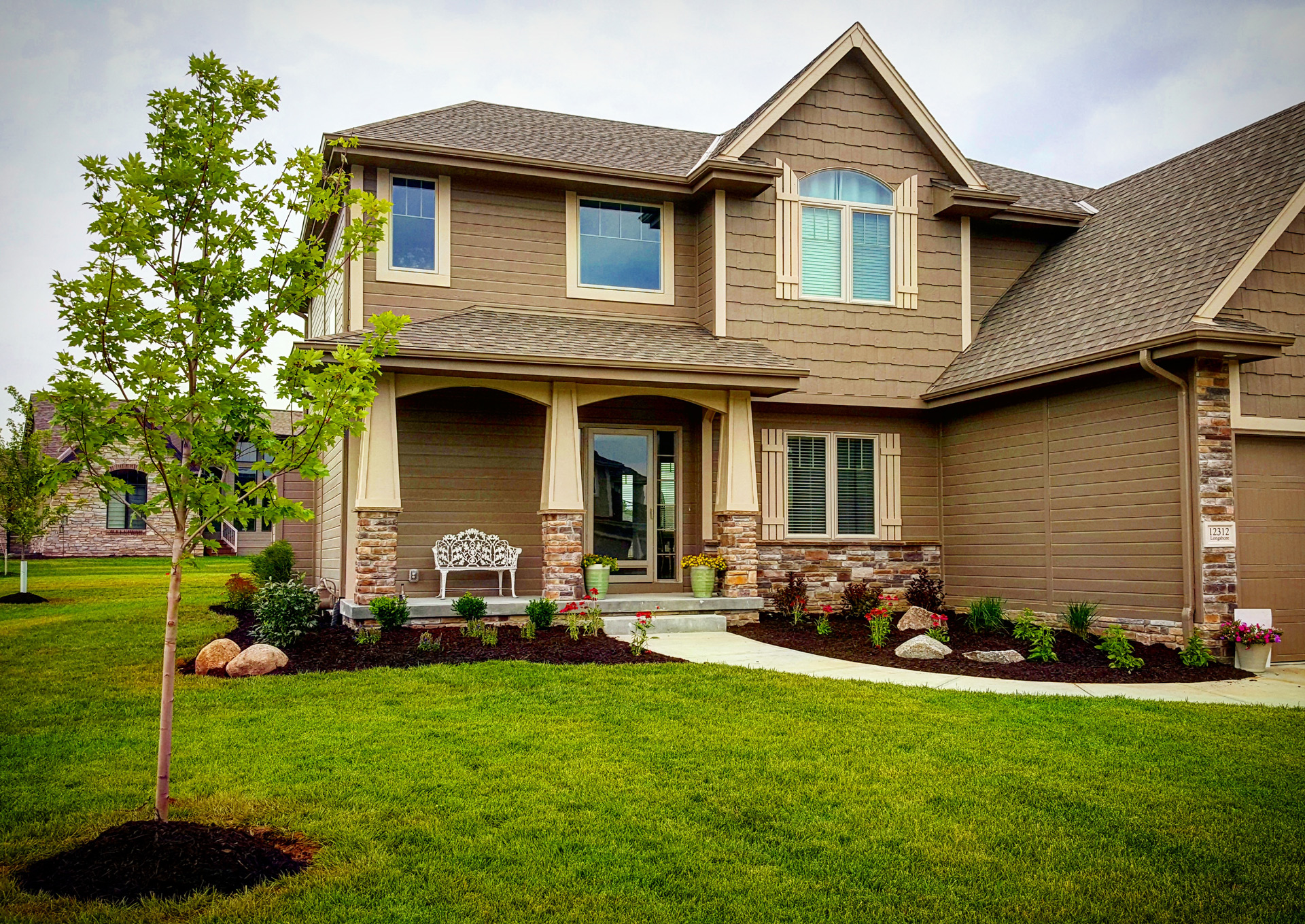 If you're looking for a Salt Lake City sod installation company that provides a full-service landscape design experience, you've come to the right place. Here are a few things to keep in mind before deciding whether you need to install sod on your property. Landscaping is by far one of the easiest ways to add value to your property, and sod is a highly effective way to do that. Sod is just grass with a small part of the soil under it, held by the root system. It is a great way to create a beautiful lawn quickly and efficiently.
How and Where to Use Sod
Sod is a particularly popular choice for lawns of homeowners, and business owners alike. It is quite easy to establish, it has instant appeal. Furthermore, it is cheaper than artificial turf.
Sod has a much greater chance of success on oil terrains, compared to seed — it's definitely the smarter option.
Sod Is Great For
● Lawns for private properties and businesses
● Golf courses
● Sports stadiums
Furthermore, you can use sod as a roofing material and create a beautiful traditional Scandivaian roof. Additionally, sod and has even been used to build sod houses or "sodddies" in the USA because it was a cheap material that allowed people to build their homes quickly.
Let the Experts at Richter Landscape Help You
Richter Landscape is a Salt Lake City sod installation company that also offers a wide range of custom landscape services. We will create the perfect design for you, tailor it to suit your needs, and install it — so there is no wasted sod and no extra costs.
We can help you create and execute your vision so you can have the landscape of your dreams. Furthermore, by installing sod on your property, we can help you keep the valuable nutrients from flying away from your rich green yard. Sod will give you that wonderful feeling between your toes when you walk barefoot on your stunning new lawn.
What We'll Do
● Install fresh sod the same day we deliver it — so you don't have to worry about it dying on the pallet.
● Lay the sod that will fit your landscape design perfectly.
● Upgrade your sprinkler system to give the right amount of water coverage — and not waste any water.
Give Us a Call and Get a Free Estimate
Sod is useful when you need to install a lawn quickly, especially in areas where using seeds would be too expensive. Additionally, sod can improve water and air quality in the areas where you use it.
If you want a quick and easy way to install sod in your own yard, don't hesitate to call us.
Need Additional Help With Sod?
Take a Look at These Sod Images
Need Help Installing Your Irrigation System?
Need Sprinkler Repairs?
Related Articles