Salt Lake City Sprinkler System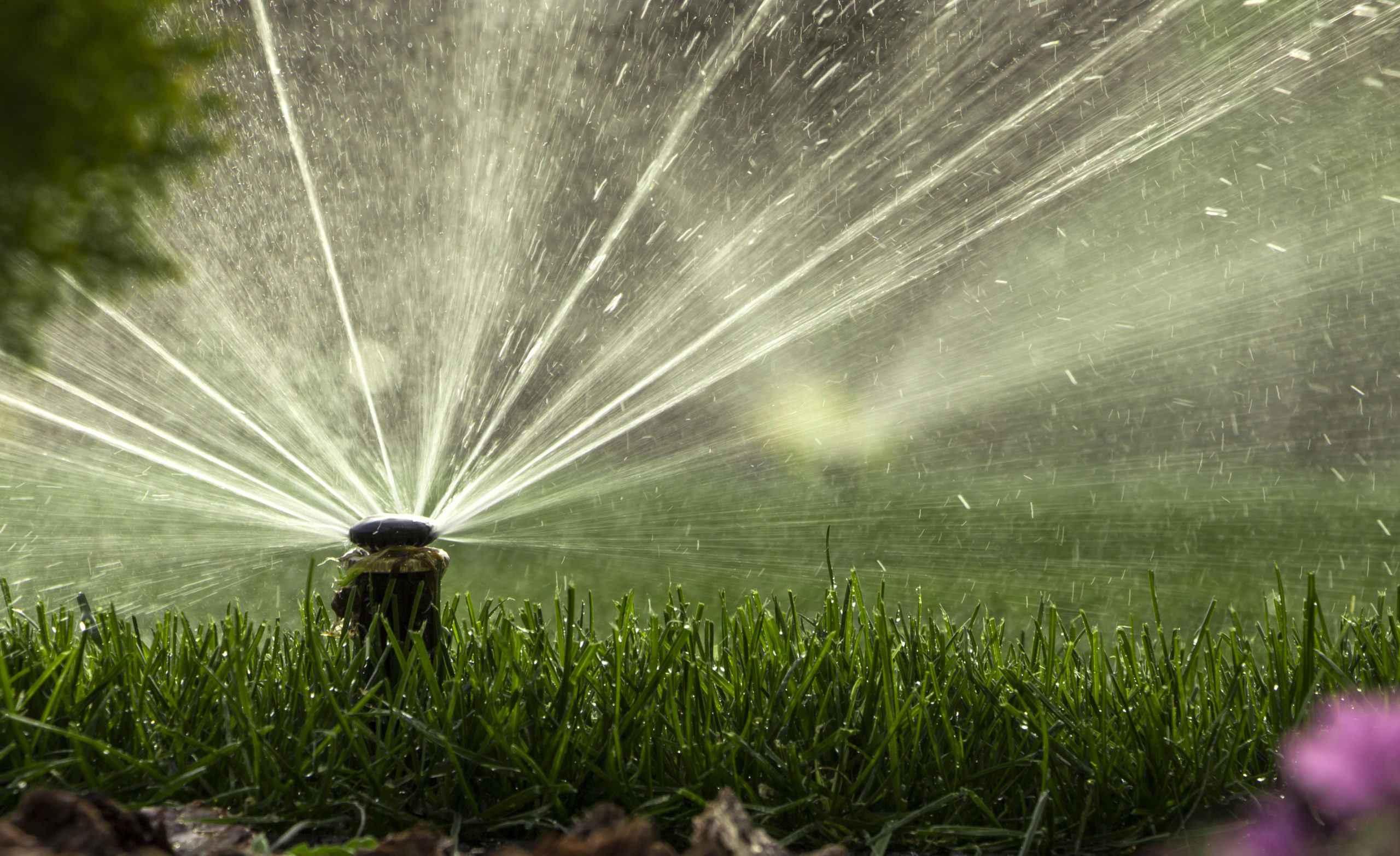 Are you a Salt Lake City homeowner? Do you have neither the time nor the will to drag the hose to the lawn every evening? If so, feel free to schedule your Salt Lake City sprinkler system installation at Richter Landscape.
What sets us apart from our competitors is that we are dedicated to your vision and ultimate satisfaction. Hence, we will focus on your needs and requirements in order to provide services tailored just for you.
What We Can Do For You
We only use renowned sprinkler brands, which ensures a warranty on our installation. Furthermore, our range of services includes:
Design
Installation
Maintenance
Repairs
Updating
Winterization
We take great pride in over three decades of residential and commercial experience in landscaping. What we do is design and adjust the sprinkler system to your ideas and the size of your property. We are also in charge of the installation, maintenance, and repairs of your system. That includes leaks, cracked valves, broken timers, and pumps.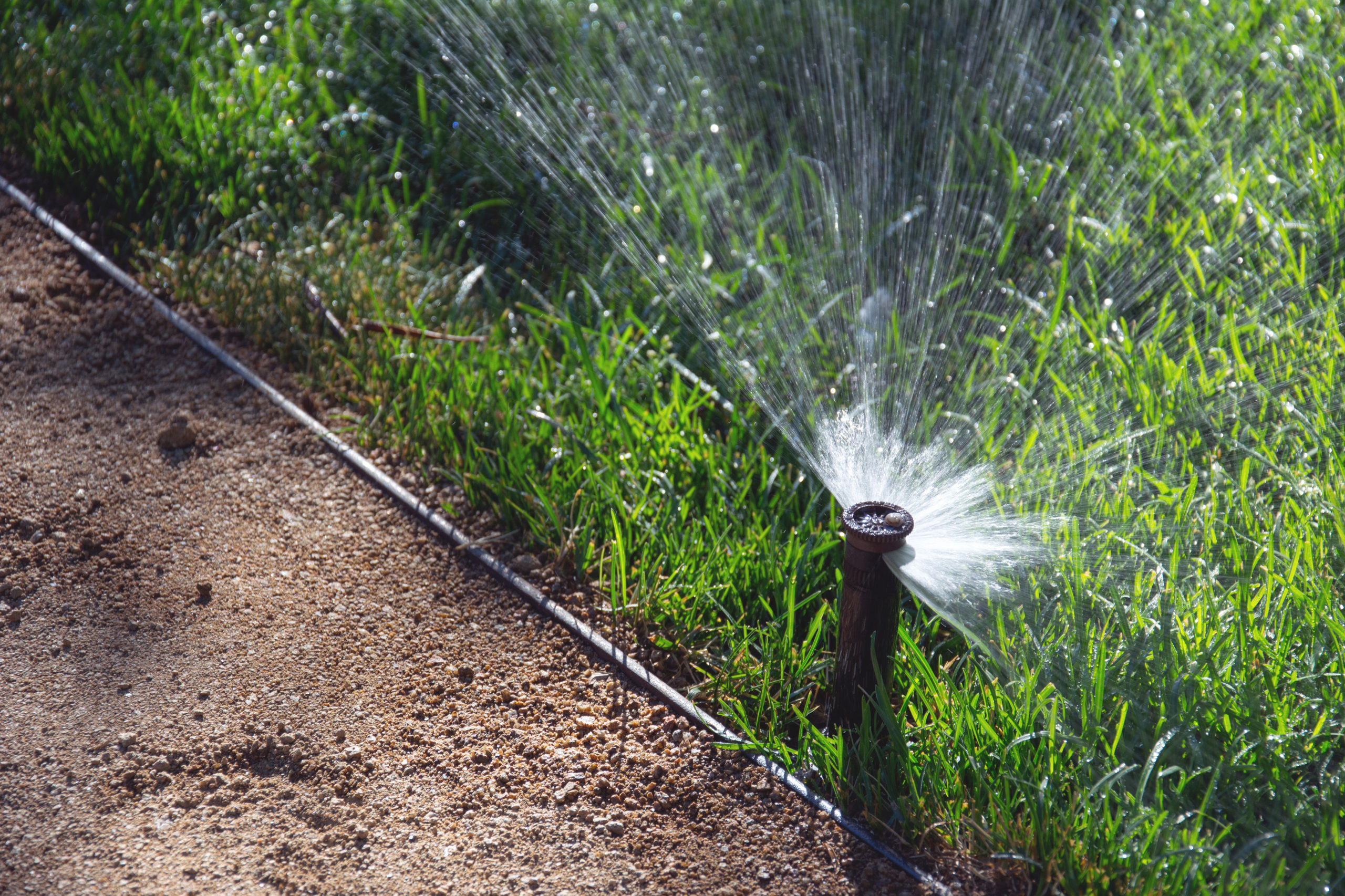 During the installation, we check the water for sediment residue. That protects the equipment from malfunctioning and the crops from spoiling. Also, we provide an evaluation of existing sprinkler systems and manage any ensuing upgrades.
In addition, we winterize all systems by draining or blowing out the water. That prevents water from freezing and damaging your equipment when the temperature falls below zero.
Why You Need A Sprinkler System
Sprinklers are an excellent investment for your landscape. As a matter of fact, they mimic rainfall, allowing water droplets to fall onto the ground freely. As a result, sprinkler systems are handy in all areas that need to be irrigated. That applies to landscapes, lawns, gardens, crops, and golf courses.
A smart sprinkler system has:
A smart controller that works in accordance with the weather conditions. It irrigates the soil to the right extent. That eliminates the possibility that the ground will be over saturated with water or form dry patches.
Sprinkler heads with pressure regulation for optimal use of water. Not only does it save water, but it also avoids throwing it in the air, which is known as fogging.
Heads with a check valve to prevent leakage after the water has been closed.
Higher-efficiency nozzles, which is an improved irrigation technology that supplies water at a better rate.
Drip emitters for flower beds that release water slowly and directly into the plant's roots, reducing evaporation and saving water in the process.
We all know that famous proverb — clothes make the man. In the same way, the appearance of your landscape speaks volumes about your home or business. Thus, for your lawn to convey the right message, get our sprinkler system to keep your greenery in top-notch shape.
Contact Us
If you want the best for your property in terms of irrigation and top-quality equipment, and you require a professional service, don't hesitate to contact us.
Browse through our website for more information, photos of our work, and testimonials from our clients. Then, call or email us to schedule your Salt Lake City sprinkler system installation right now.
Take a Look at These Helpful Landscaping Links
Need Repairs Done on Your Sprinkler System?
Consider Adding a Waterfall to Your Water Feature
Looking for Beautiful Pond Ideas For Your Home?
Related Articles