Sod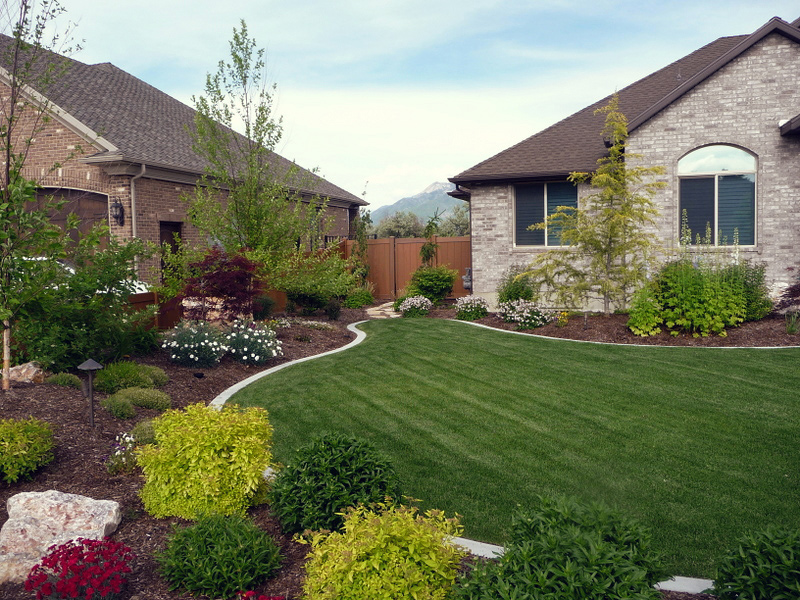 Is your current lawn dying, patchy or worn out? There are many options available when deciding to either re-seed or choose a sod replacement for your yard or business. It is important to consider the advantages related to sod. Typically it is grown professionally in conditions that try to eliminate weeds and is sewn closely together to eliminate bare patches for an overall healthy and uniform appearance. Sod incorporates strength and can hold up during varying seasons depending on the type of product you choose to use. Your primary consideration when replacing sod is your climate which may change depending on your location. Different types of grass are available based on your needs.
There are transition zones within the United States may require a mixture of different types of grass when moving from warm to cold seasons. Each type of grass will have varying mowing heights and traffic tolerances. Soil types and sun exposure will help determine what sod is needed. Our professionals will help you make the appropriate selection to ensure beautiful, lush green lawn that will withstand our extreme season changes we experience in Utah. Cool season grasses include bluegrass, bentgrass, perennial ryegrass, fine and tall fescue. Warm season grasses include bahia, bermuda, centipede, st augustine and zoysia. Our expertise will save you time and money when installing sod any making this kind of investment into your property.
The functionality, size and orientation will ultimately determine what kind of sod is needed for your specific location. We take into consideration your soil type, sunlight exposure and heavy to light use. How much time will you be able to devote to maintenance and lawn care? Certain types grow faster than others and require mowing and edging more frequently along with fertilization, irrigation and aeration. We provide you with options and services that free up your time so that you may focus on whats important. Our team will walk you through each step of the way ensuring your complete satisfaction when choosing Richter Landscape Inc for all your sod needs.
Related Articles