Sprinkler System Installation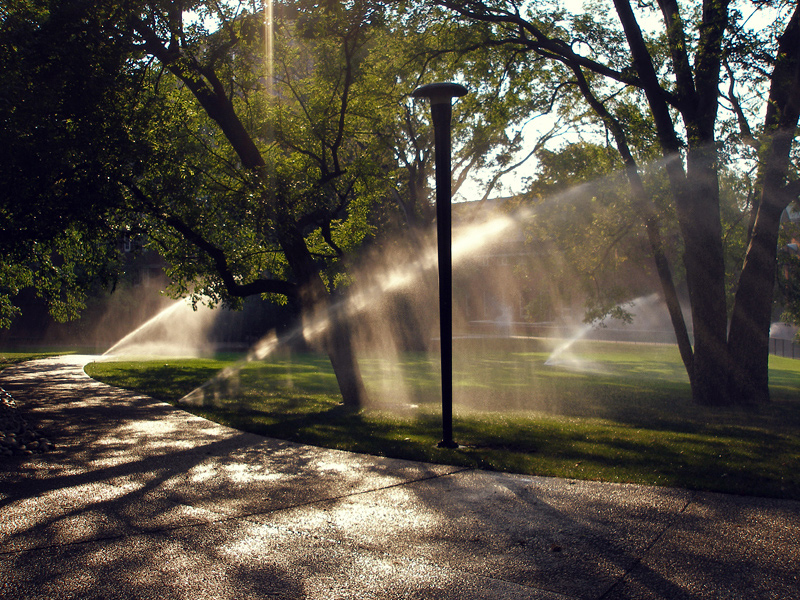 When developing a landscaping plan, the sprinkler system installation is a and vital component for protecting your investment and maintaining a lush and healthy property . A well designed system will deliver the appropriate amount of water depending on the needs of each area while reducing excess watering and saving on the overall cost of maintenance. The process begins with designing the layout and sprinkler placement after which will follow the ground preparations. Our team of professionals walk you through each step of the way until project completion, while providing education and tools to help you understand what is needed for the future success of your property.
Proper irrigation is essential to the health of the plants, soil and garden agriculture when maintaining a beautiful landscape that is enjoyed by family and friends throughout the year. When you combine your new sprinkler system and proper irrigation, the result is convenience, performance and longevity. You will find that different areas of your property have specific needs and can vary depending on the time of year. Our design team takes into account all considerations when carefully planning and developing your own unique, distinctive layout that meets all of your needs.
There are many things to take into consideration when investing in sprinkler system installation such as electric timers, which take the worry out of when and how much to water. You may want a separate garden hose sprinkler that provides additional uses especially during summer fun time months. The type of sprinkler heads varies greatly depending on the amount of coverage needed for the size of the area. There are benefits to having above ground or pop-up types that contribute to the overall aesthetic look of your property. We are happy to answer any questions you might have and look forward to providing you with a superior, quality customer service experience that leaves you completely satisfied.
Related Articles