Transform Your Outdoor Space with Custom Landscape Design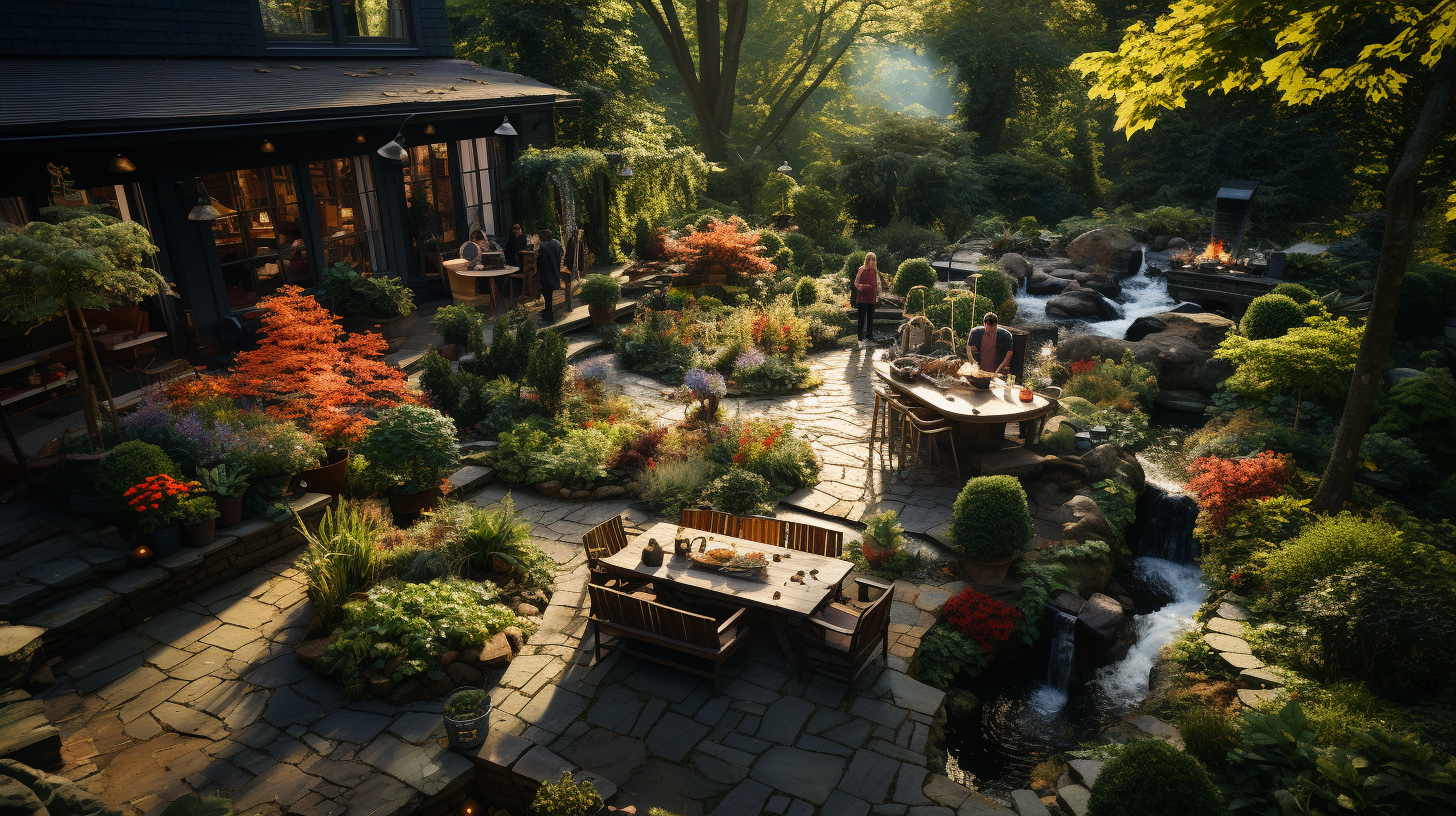 When it comes to creating a beautiful and functional outdoor space, custom landscape design can make all the difference. Whether you have a small backyard or a sprawling estate, a well-designed landscape can enhance the aesthetics of your property, increase its value, and provide a space for relaxation and entertainment. In this article, we will explore the benefits of custom landscape design and provide valuable insights on how to transform your outdoor space into a stunning oasis.


The Importance of Custom Landscape Design
Custom landscape design goes beyond simply planting a few flowers or installing a patio. It involves careful planning and consideration of various elements to create a cohesive and visually appealing outdoor environment. Here are some key reasons why custom landscape design is essential:
Enhanced aesthetics: A well-designed landscape can significantly improve the overall appearance of your property. By incorporating elements such as plants, hardscapes, and lighting, you can create a visually stunning outdoor space that complements your home's architecture.
Increased property value: According to a study conducted by the National Association of Realtors, a well-designed landscape can increase the value of a property by up to 20%. This means that investing in custom landscape design not only enhances your enjoyment of the space but also provides a solid return on investment.
Improved functionality: Custom landscape design takes into account the specific needs and preferences of the homeowner. By carefully planning the layout and incorporating functional elements such as seating areas, outdoor kitchens, and fire pits, you can create an outdoor space that is not only beautiful but also practical and functional.
Environmental benefits: A thoughtfully designed landscape can have numerous environmental benefits. By incorporating native plants, you can reduce water consumption and create a habitat for local wildlife. Additionally, strategic placement of trees and shrubs can provide shade, reducing energy consumption and lowering utility bills.


Key Elements of Custom Landscape Design
Now that we understand the importance of custom landscape design, let's explore some key elements that can transform your outdoor space:
1. Plant Selection
Choosing the right plants is crucial for a successful landscape design. Consider factors such as climate, soil conditions, and maintenance requirements when selecting plants for your outdoor space. Native plants are often a great choice as they are adapted to the local environment and require less water and maintenance. Additionally, incorporating a variety of plants with different colors, textures, and heights can add visual interest and create a dynamic landscape.
2. Hardscapes
Hardscapes refer to the non-living elements in your landscape design, such as patios, walkways, and retaining walls. These elements not only provide functionality but also serve as design features that can enhance the overall aesthetics of your outdoor space. When selecting materials for hardscapes, consider factors such as durability, maintenance requirements, and how well they blend with the surrounding environment.
3. Outdoor Lighting
Outdoor lighting is an often overlooked but essential element of landscape design. Well-placed lighting can highlight architectural features, create a warm and inviting ambiance, and improve safety and security. Consider incorporating a combination of task lighting, accent lighting, and ambient lighting to create a layered lighting scheme that enhances the beauty of your outdoor space.
4. Water Features
Water features such as fountains, ponds, and waterfalls can add a sense of tranquility and serenity to your outdoor space. The sound of running water can create a soothing atmosphere and mask unwanted noise from nearby streets or neighbors. Additionally, water features can attract birds and other wildlife, adding to the overall enjoyment of your landscape.
5. Outdoor Living Spaces
Creating functional outdoor living spaces is a key aspect of custom landscape design. Consider how you plan to use your outdoor space and design areas that cater to your specific needs. Whether it's a cozy seating area for relaxation, an outdoor kitchen for entertaining, or a fire pit for gathering with friends and family, incorporating these elements can transform your outdoor space into an extension of your home.


Case Studies: Successful Custom Landscape Designs
Let's take a look at a couple of case studies that demonstrate the transformative power of custom landscape design:
Case Study 1: Urban Oasis
In a small urban backyard, a custom landscape design transformed a neglected space into a lush oasis. The design incorporated vertical gardens to maximize the use of limited space, creating a green wall that added privacy and beauty. A small patio with comfortable seating and a water feature provided a peaceful retreat in the heart of the city. The use of lighting enhanced the ambiance, allowing the space to be enjoyed day and night.
Case Study 2: Family-Friendly Retreat
In a suburban backyard, a custom landscape design created a family-friendly retreat that catered to the needs of both children and adults. The design included a spacious lawn for play, a pergola with outdoor seating for relaxation, and a fire pit for cozy evenings. Native plants were used to create a low-maintenance landscape that attracted butterflies and birds, providing endless entertainment for the whole family.


Conclusion
Custom landscape design has the power to transform your outdoor space into a beautiful and functional oasis. By carefully considering elements such as plant selection, hardscapes, lighting, water features, and outdoor living spaces, you can create a landscape that enhances the aesthetics of your property, increases its value, and provides a space for relaxation and entertainment. Whether you have a small backyard or a sprawling estate, investing in custom landscape design is a worthwhile endeavor that will bring years of enjoyment and satisfaction.
Related Articles