Transforming Your Front Yard with Creative Landscaping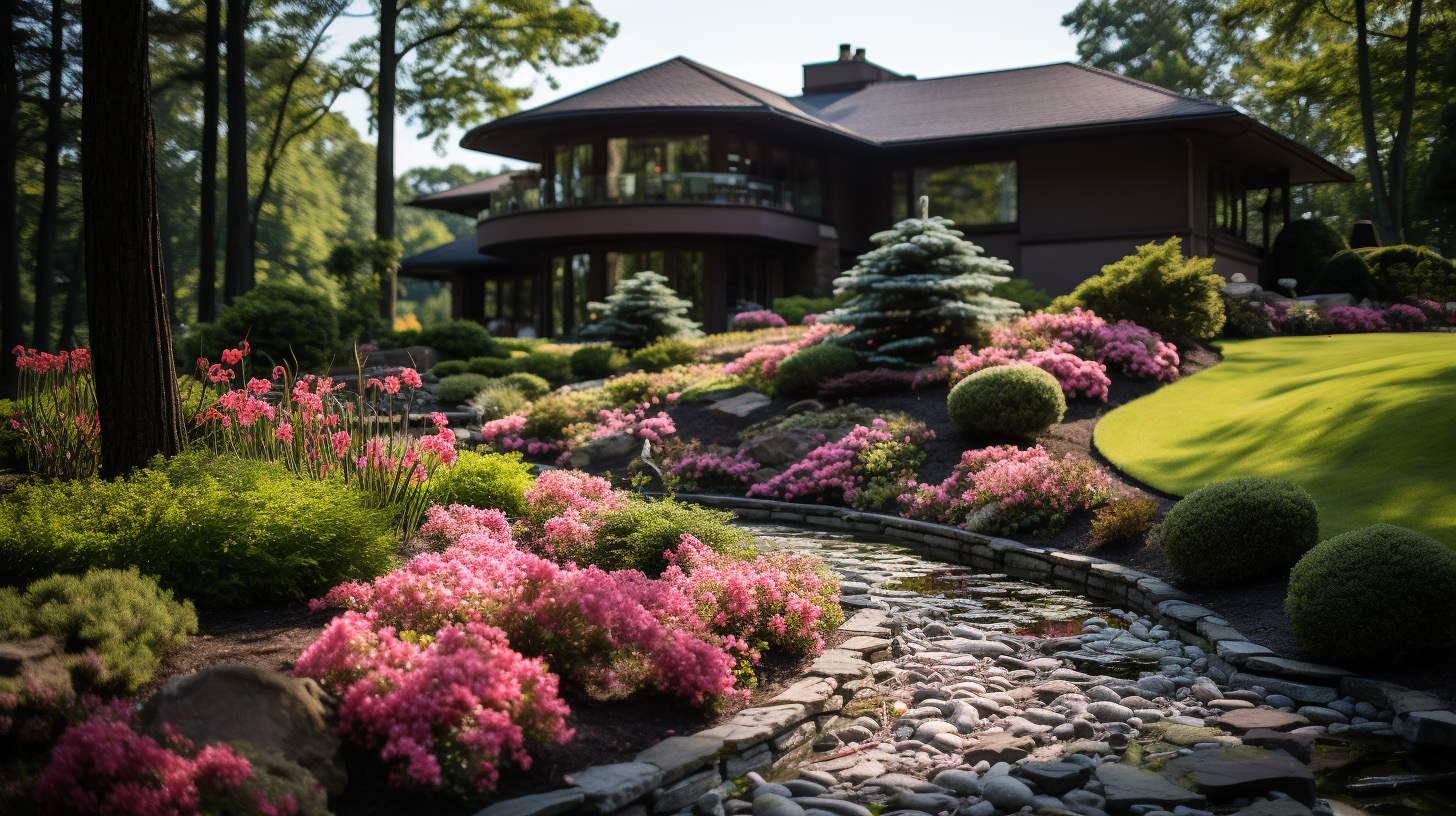 The Importance of Front Yard Landscaping
When it comes to creating a welcoming and visually appealing home, the front yard plays a crucial role. It is the first thing that visitors and passersby see, and it sets the tone for the entire property. A well-designed front yard not only enhances the curb appeal but also adds value to your home. Creative landscaping can transform a dull and ordinary front yard into a stunning outdoor space that reflects your personal style and enhances the overall aesthetics of your property.


Designing with Purpose
Before diving into the world of creative landscaping, it is important to have a clear vision and purpose for your front yard. Consider how you want to use the space and what elements are important to you. Do you want a low-maintenance garden, a space for entertaining, or a peaceful retreat? Understanding your goals will help you make informed decisions and create a front yard that meets your needs.
1. Assessing Your Space
The first step in transforming your front yard is to assess the existing space. Take note of the size, shape, and topography of your yard. Consider any existing features such as trees, pathways, or structures that you want to incorporate into your design. Understanding the limitations and possibilities of your space will help you make the most of it.
2. Creating a Focal Point
A focal point is a key element that draws attention and creates visual interest in your front yard. It can be a beautiful tree, a water feature, a sculpture, or even a well-designed entrance. A focal point not only adds personality to your front yard but also helps to create a sense of balance and harmony in the overall design.
3. Choosing the Right Plants
Plants are the backbone of any landscape design. When selecting plants for your front yard, consider factors such as climate, soil conditions, and maintenance requirements. Choose a variety of plants that bloom at different times of the year to ensure year-round color and interest. Incorporate a mix of trees, shrubs, flowers, and groundcovers to create depth and texture in your front yard.
4. Incorporating Hardscape Elements
Hardscape elements such as pathways, patios, and walls can add structure and functionality to your front yard. They create defined spaces and help to connect different areas of your outdoor space. Choose materials that complement the style of your home and the overall design of your front yard. Consider using natural stone, pavers, or gravel to add texture and visual interest.
5. Enhancing with Lighting
Outdoor lighting not only adds beauty to your front yard but also improves safety and security. Use a combination of ambient, task, and accent lighting to highlight key features and create a warm and inviting atmosphere. Consider installing path lights along walkways, uplights to showcase trees or architectural elements, and well-placed spotlights to accentuate focal points.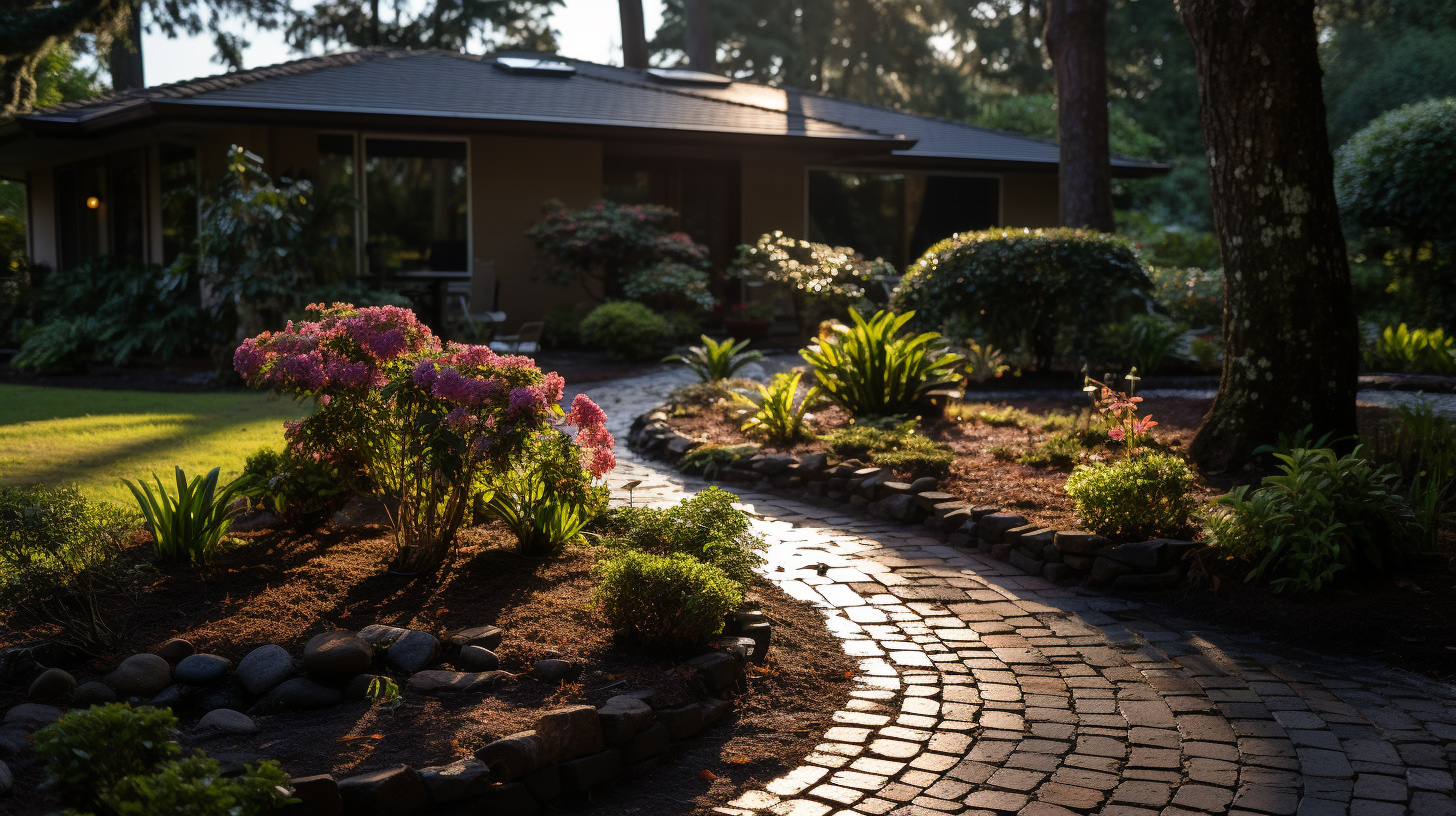 Case Studies: Inspiring Front Yard Transformations
Let's take a look at a few real-life examples of front yard transformations that showcase the power of creative landscaping:
1. The Welcoming Cottage Garden
A small front yard was transformed into a charming cottage garden with a white picket fence, colorful flowers, and a winding pathway. The addition of a small bench and a bird bath created a cozy and inviting atmosphere. The use of vertical gardening techniques maximized the space and added visual interest.
2. The Modern Oasis
A minimalist front yard was transformed into a modern oasis with clean lines and a focus on simplicity. The use of low-maintenance plants, sleek hardscape elements, and strategic lighting created a contemporary and visually stunning outdoor space. The addition of a water feature added a sense of tranquility.
3. The Sustainable Landscape
A front yard was transformed into a sustainable landscape that not only enhanced the beauty of the property but also reduced water consumption and maintenance. Drought-tolerant plants, permeable paving, and a rainwater harvesting system were incorporated into the design. The result was a beautiful and eco-friendly front yard.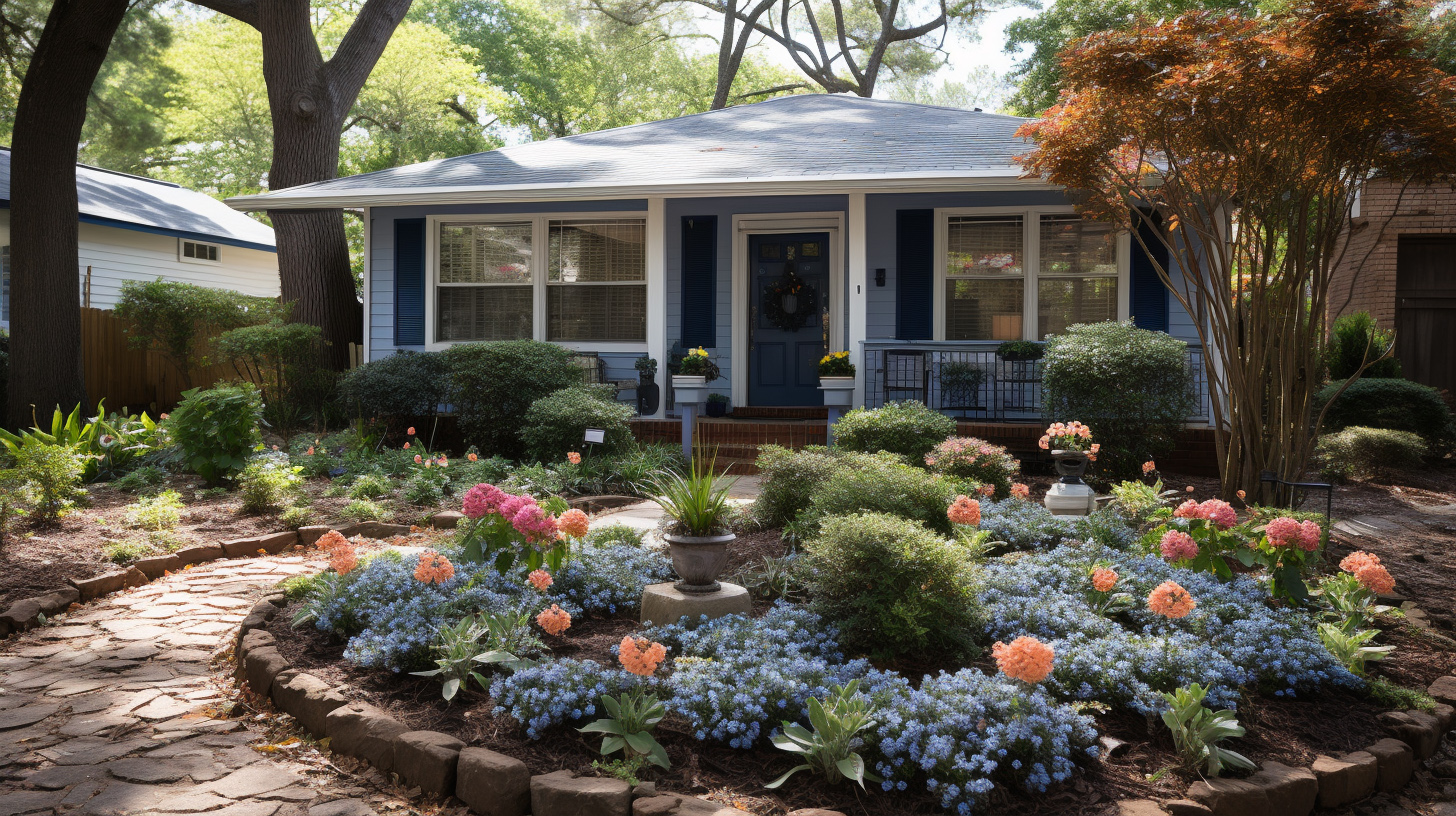 The Benefits of Creative Landscaping
Transforming your front yard with creative landscaping offers numerous benefits:
Enhanced curb appeal
Increased property value
Improved outdoor living space
Reduced energy costs
Enhanced biodiversity
Improved mental well-being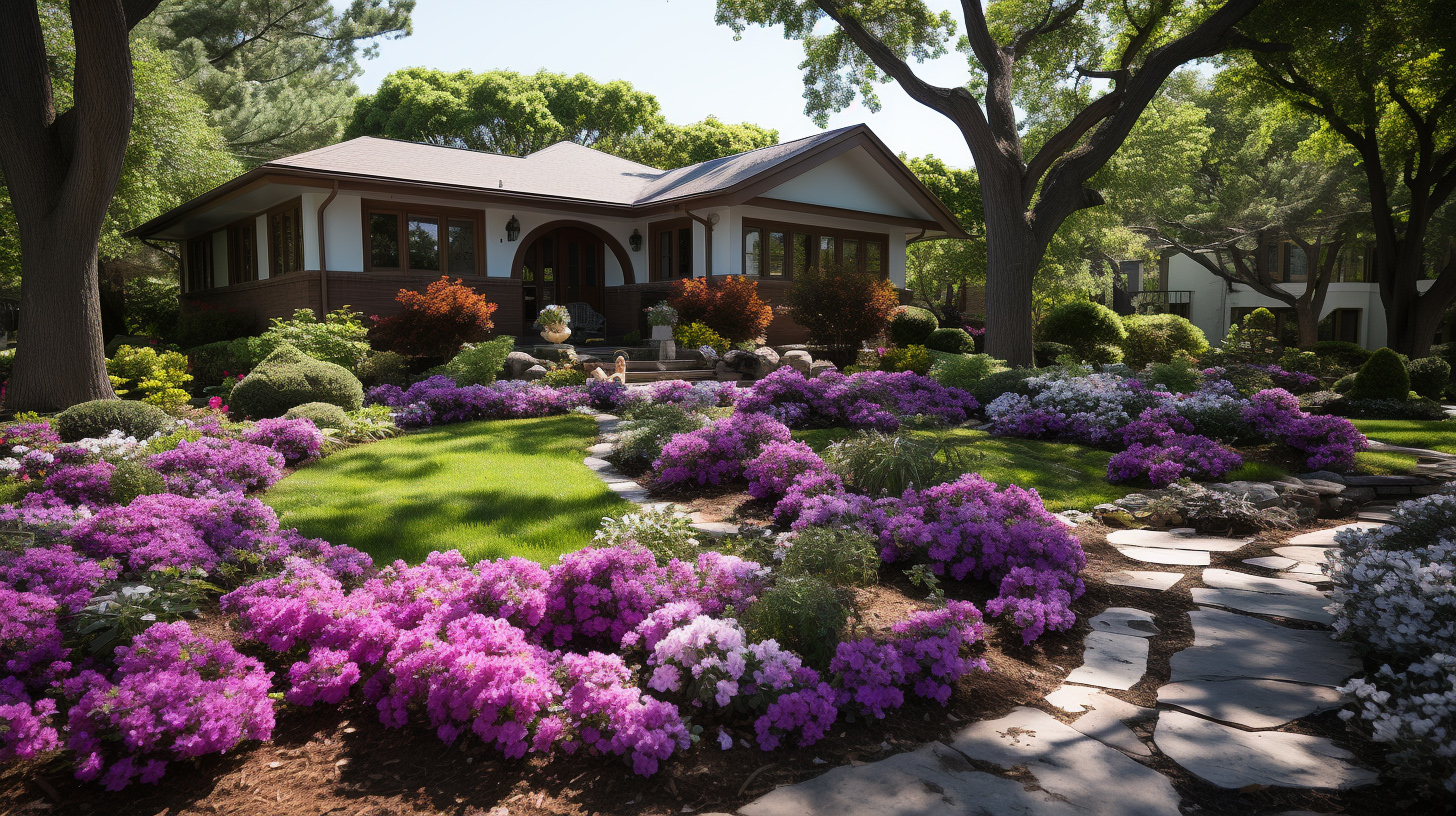 Conclusion
Transforming your front yard with creative landscaping is a rewarding endeavor that can significantly enhance the beauty and value of your home. By assessing your space, creating a focal point, choosing the right plants, incorporating hardscape elements, and enhancing with lighting, you can create a front yard that reflects your personal style and meets your needs. The case studies highlighted the transformative power of creative landscaping, and the benefits discussed further emphasize the value of investing in your front yard. So, go ahead and unleash your creativity to transform your front yard into a stunning outdoor space that will leave a lasting impression on all who visit.
Related Articles