Utah Patio Installation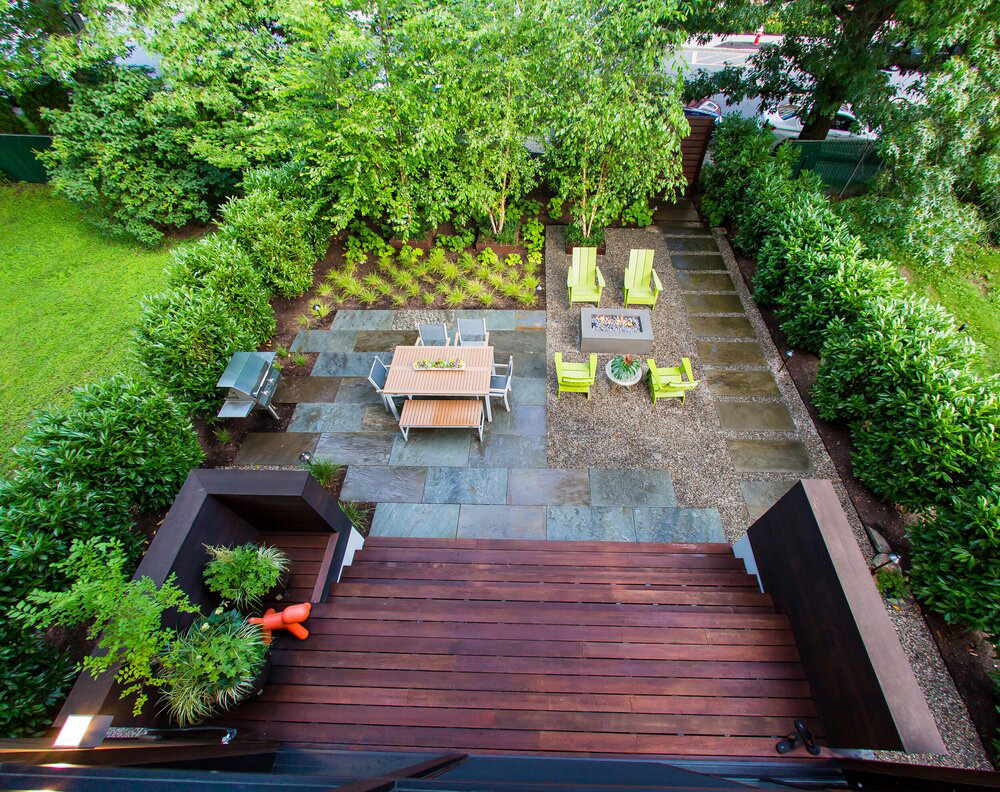 When summer rolls around the corner, there's nothing better than lounging in your backyard with your friends and family. Just picture it — warm nights, you and your loved ones sitting under the stars, eating a watermelon. If the image alone brings you joy, you may want to consider getting a patio. And no company offers better Utah patio installation services than Richter Landscape!
What is a Patio?
In many ways, patios remind us of porches — they are paved surfaces where you can put some furniture and relax or entertain guests when it's warm outside. But unlike porches, patios don't have to be attached to the house. In fact, you can easily make a patio in the middle of the garden and surround yourself with greenery instead of brick walls.
A patio is typically made of concrete or natural stone and left open to the sky. Its size can differ depending on the available space. For instance, some patios can feature only a table and a couple of chairs, while others may be large and have a grill or even a fire pit!
Though usually in the open, patios can have a roof or some sort of a cover. We particularly recommend you look into covered patios if you live in a rainy area. That way, you can still lounge outside even when it's drizzling!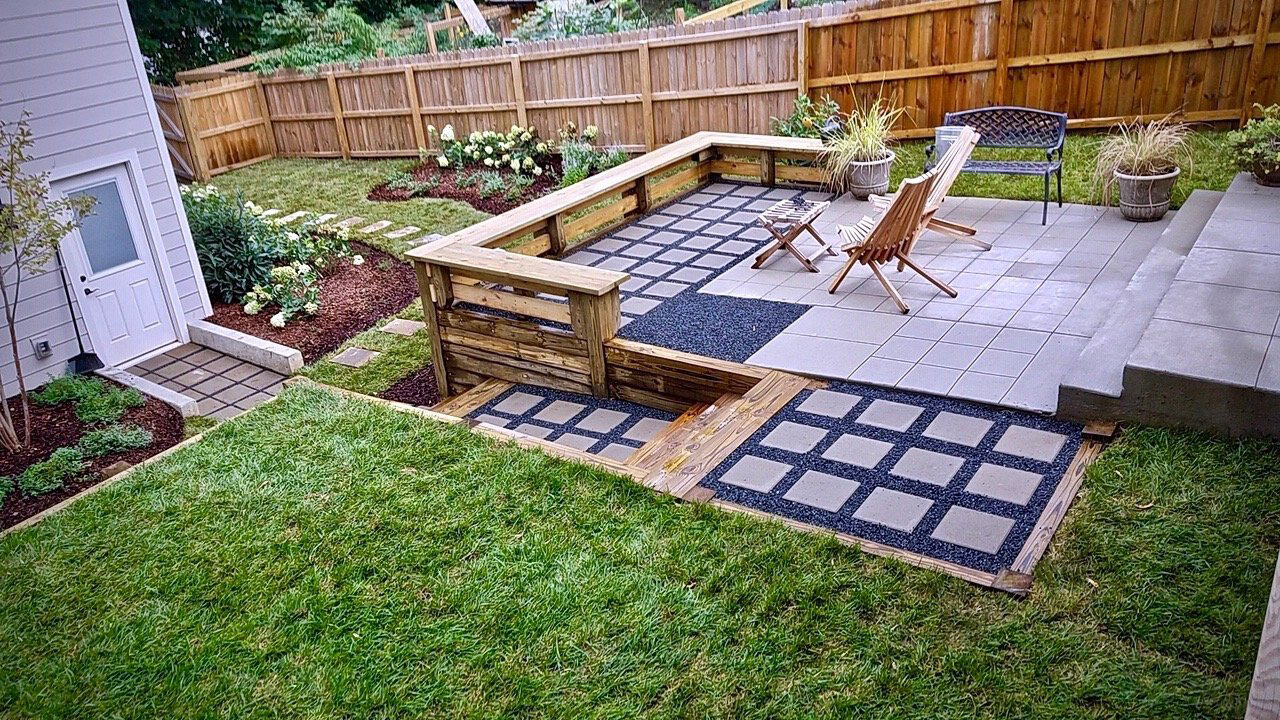 What Do You Need a Patio for?
Take a look at your backyard. Does it feel a bit empty? Maybe there's a lot of space that you aren't using to its full potential? A patio could solve both of those problems — it adds a personal touch to your house and creates a cozy outdoor living space.
Ultimately, there is no rule that says what a patio should be for. You can use it for barbecue gatherings with your neighbors on the weekends. On warm evenings, you can invite your friends and play board games there. Alternatively, you can simply relax on your patio after a long day with a good book or a glass of cold beer.
Whatever you choose, remember — patios are there to make your life more enjoyable. Thus, you should design yours to suit your personal taste, as well as the activities you expect to be doing there. Of course, you can take inspiration from gorgeous photos of patios you find online. Still, think carefully whether you're ever going to use that fire pit that looks so good in the pictures.
Get Your Brand New Patio Today
Getting a patio is one decision that you surely won't regret — especially if you give Richter Landscape a call. Our team of design experts will take both your wishes and your backyard layout into careful consideration. Then, with care and dedication, they will begin transforming your outdoor space into your personal paradise. By the end, you'll have a patio you only could have dreamed of otherwise!
So don't hesitate — contact Richter Landscape today, and you'll get the best Utah patio installation services. Your ideal home is just one call away!
Other Helpful Landscaping Information to Get Familiar With
Find a Landscaping Company Near You
Looking For Sprinkler Repairs at an Affordable Rate?
Interested in Retaining Walls For Your Landscape?
Related Articles