Water Features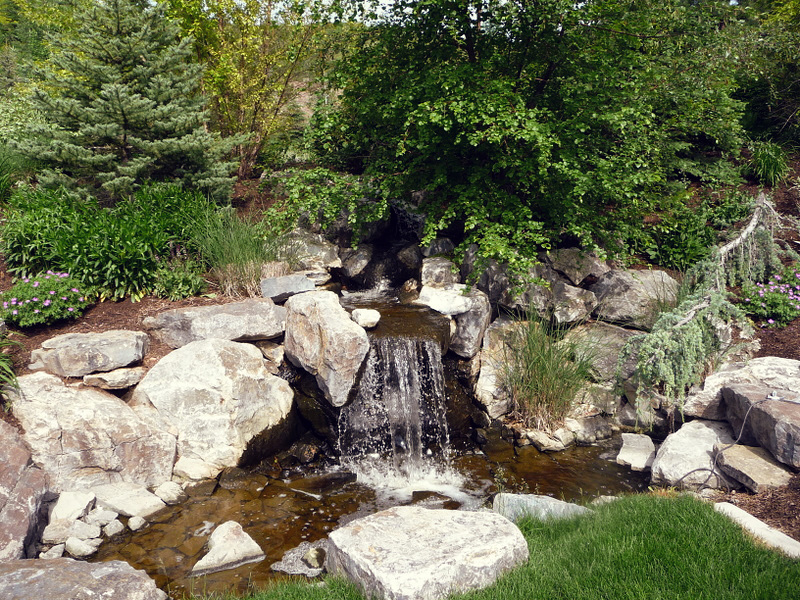 The addition of a water feature to your property can be magical, calming and relaxing by creating a focal point, adding distinction, setting a mood, entertainment purposes or personal enjoyment. It truly enhances the beauty of any size space and can be created on any budget. Having an aquatic play space is a great way to achieve stress relief and can have amazing healing and soothing elements. Water gardens bring nature one step closer to your door and creates habitats. The sound of flowing water invites rest and relaxation to provide you with a spa like experience in the comforts of your own home. Water features also improve the value of your property while enhancing aesthetics to any home or business.
Safety for children can be ensured with kid-friendly options that appeal to the whole family while providing peace of mind and exceptional protection. Any of your desires can be worked into the design process to create an intimate, unique, safe and relaxing outdoor water paradise. Water features can make your property stand out from the rest, increase curb appeal and reduce the amount of outside noise. Our extraordinary design team and architects have a wealth of knowledge to provide when making this investment that will provide years of enjoyment, peace and health benefits.
The versatility of water features is endless with options such as formal, bubbler, orb and deck fountains, vanishing edge, aquatic, garden and reflection ponds, pools, spas, soaking tubs and whirlpools. Streams and waterfalls have been a recent trend in additions to outdoor living. This kind of landscaping service builds off of your imagination and turns any area into a calming and soothing environment that many will want to share with you. Our 33 years of experience lend to our credibility and shows through our award winning designs that have been featured in the parade of homes. We hope you give us an opportunity to make your water feature dreams come true.
Related Articles