Water Landscaping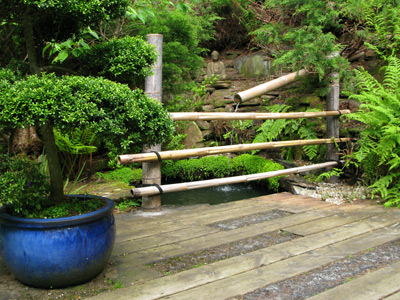 When we hear the word landscape, we think of sprawling expanses of land with mountains, hills and the general countryside. Landscape is actually fairly defined as "all the visible features of an area of land". This includes bodies of water like lakes, ponds, rivers and seas and the variety of these landscapes is revered by most people as some of the most beautiful and breathtaking sights to behold.
In early modern Europe it was common to see fountains in the elaborate gardens of the mansions of the wealthy, and in modern times can be seen in urban design put in place by municipal authorities or public subscription. Pools, ponds, cascades, waterfalls, and streams are great examples of water landscaping that are used in a wide variety of ways both in the public and private sector. It's a great way to increase curb appeal, property value and reduced noise pollution.
Whether powered by gravity or hydraulic rams, water features can serve as stunning visual and audio facets to the designs of your outdoor project. A water feature can be any size, from a desk top water fountain to a large waterfalls and can be made from any number of materials, including stone, stainless steel, and glass. Water features can even be electronically controlled to orchestrate elaborate and sophisticated computerized controls for synchronizing music to water and light animation.Water landscaping adds a permeable element of beauty and practicality providing inspiration and comfort with stunning visual and audio ambiance as a part of luxury living.
Related Articles