What Are Examples of Landscapes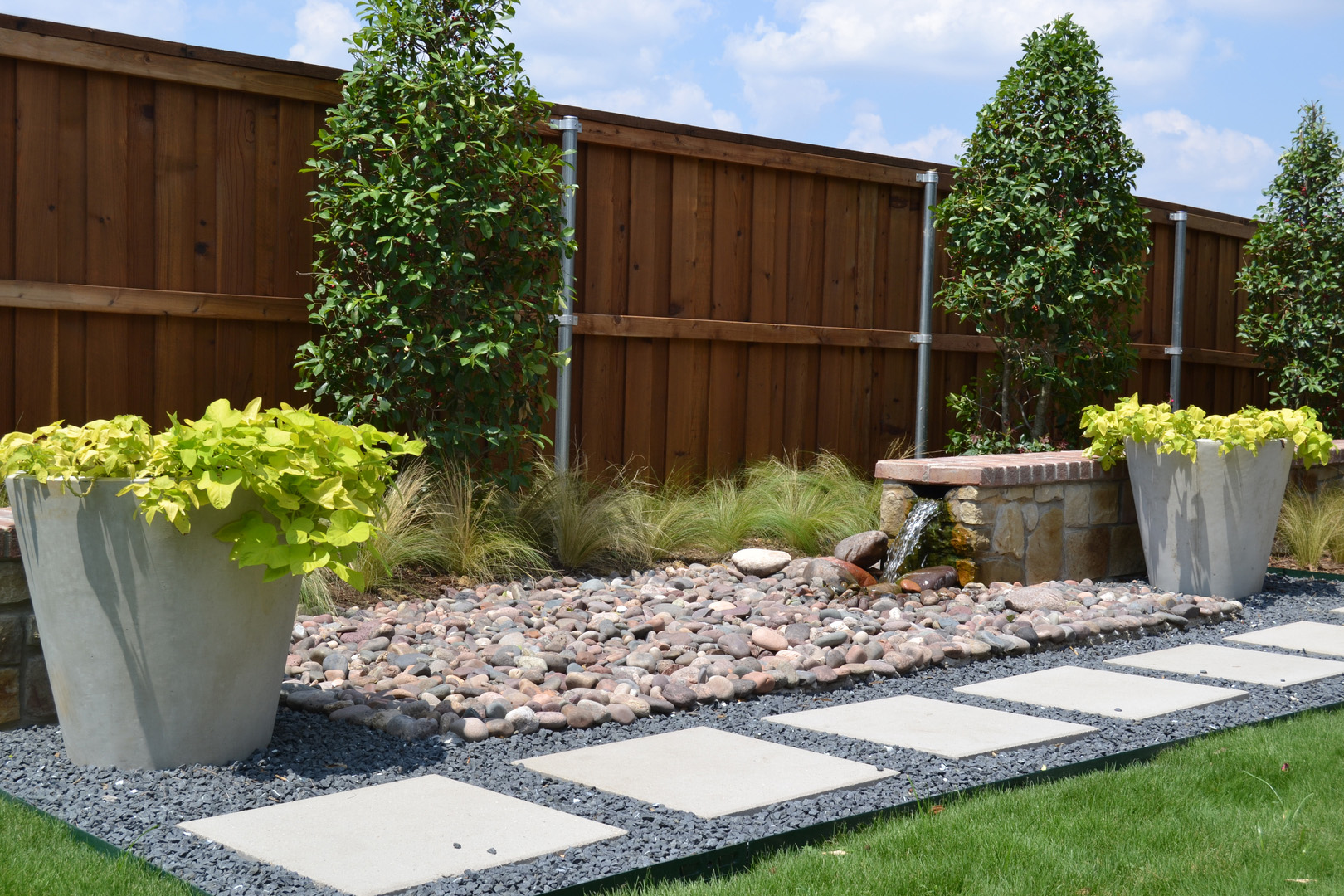 The Most Iconic Landscape Designs Today
Did you know that the word 'paradise' originates from the ancient Avestan language and actually means enclosure, park? Humans have been fond of landscapes and gardens throughout history. The shining example of this is Babylon with its Hanging Gardens. But what are examples of landscapes that exist today? Here are some gardens that we consider memorable and unique.
Gardens of Versailles
Probably the most popular landscape design on the list, the Versailles gardens are truly a sight to behold. Covering over 800 hectares of land, these gardens feature everything from flowers and parterres to sculptures and fountains.
What's more, the majority of the irrigation system they use dates back to the 18th century. If you're lucky, you could catch Grandes Eaux, the Versailles fountain spectacle with fireworks. And if you head for the south of France, you might come across the equally gorgeous Château de Vaux-le-Vicomte, which had the same landscape artist as Versaille.
Ryoanji Zen Gardens
The Ryoanji temple was built, destroyed, and rebuilt back in the 15th century. Today, the temple is most well-known for its gardens, especially the rock garden. This garden isn't impressive in its size or extravagance, but rather in its simplicity and ingenuity.
It's one of the last remaining examples of dry landscaping, a Japanese design that prominently features rocks of all sizes — from small pebbles that cover the ground to large rock formations. However, the rock garden is just one minor part of a much bigger complex. The Ryoanji gardens also feature a gorgeous wet garden with a pond, cherry and daisugi trees, and much more.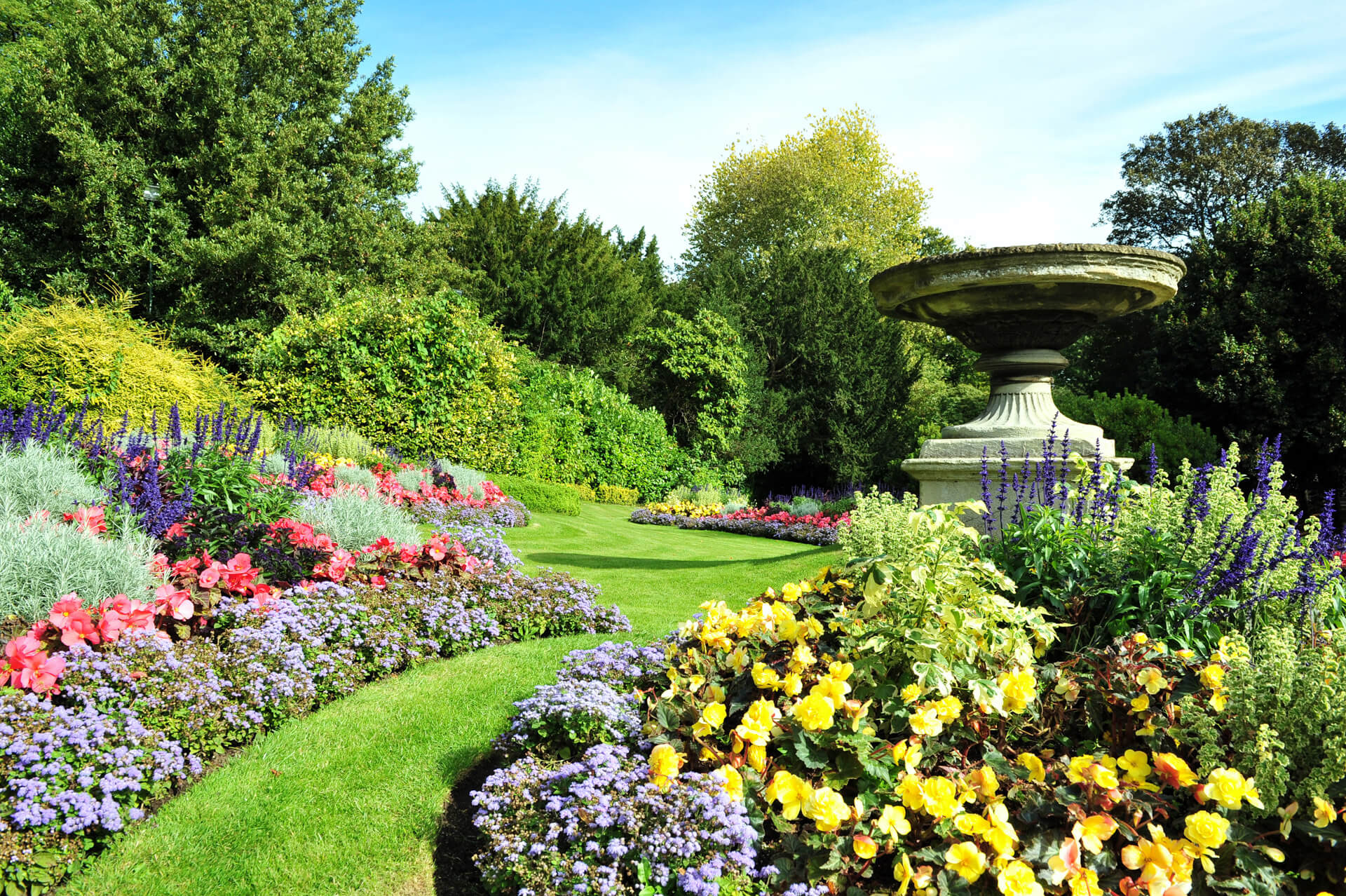 Majorelle Garden
If you visit the Marrakesh Berber and Islamic Art Museum, you'll first be greeted by the wonderful Majorelle gardens. This lavish landscape design was the masterpiece of Jacques Majorelle, a French painter who fell in love with Morocco and its vibrancy. He had been working on it for forty whole years, practically devoting his life to it.
After a 20-year period of neglect, fashion designers Yves Saint-Laurent and Pierre Bergé bought it in the 1980s and restored it to its former glory. Apart from the standard flora, ponds, fountains, and sculptures, the garden houses an impressive cacti collection. In addition, it's home to over 15 bird species!
Humble Administrator's Garden
The Humble Administrator's Garden is an example of a perfect harmony of different elements — plant, water, stone, and architecture. Despite its urban location, visitors who take a stroll through this 12.8-acre garden have a feeling as if they're exploring a fairytale-esque mountain forest.
Aside from old trees and meticulously placed plants and penjing, you can also enjoy all the traditional Chinese architecture in the form of pavilions and bridges.
Las Pozas
When someone asks what are examples of landscapes, the Las Pozas garden is certainly not the first thing that comes to your mind. It's an unconventional beauty. It doesn't feature any perfectly trimmed lawns, parterres, or flower arrangements. Instead, it appears more like an eerie ghost town taken over by nature.
Located in the middle of the subtropical Mexican rainforest, this 32-acre surrealist piece of art consists of various concrete structures and sculptures. Furthermore, some of them are as high as a four story building.
So, what are examples of landscapes that you would want to see in your yard? We hope our list inspired you to create a garden paradise of your own.
What Else Do I Need to Know About Landscaping?
What to Know About Landscaping
What Are the 7 Principles of Landscape Designs?
Considering a Custom Water Feature, Read More
Related Articles